Ivanka Trump Could 'Look Up' To Melania; FLOTUS Already Successful Before Marrying Donald
KEY POINTS
Ivanka and Melania share the same history as models
The FLOTUS and her stepdaughter are close to each other
Melania Trump has $50 million net worth
Melania Trump is, without a doubt, one of the most talked-about women today. Aside from being the current First Lady of the United States, the wife of President Donald Trump has been known for working with numerous organizations and charities that promote children's physical and emotional being in today's "ever-connected" world. Despite her close involvement in the community and social services, rumors are rife that the FLOTUS is not on good terms with her stepdaughter, Ivanka Trump.
Rumors about the alleged rift between Melania and Ivanka have been making rounds for quite some time now. However, body expert Judi James suggested that the Senior Advisor to the President does not hate her stepmom at all. She claimed that Ivanka "could even look up" to Melania.
"The body language is all about red carpet glamour, with the hand on the hip and the one knee bent in a pose suggesting movie-star credentials. There's clearly an attempt to suggest something of a challenge in this pose too, or a look of some inner steel," Judi, who based her remarks on a photo of Melania Trump and Ivanka Trump together, told Daily Express. "POTUS's daughter appears to be mirroring or mimicking her step-mother Melania's signature beauty queen pose here, which could have implied some subliminal admiration for her," she went on.
A spokesperson for the FLOTUS revealed to Vanity Fair, in 2017, that Melania and Ivanka have been very close to each other until today. Stephanie Grisham made the statement following the reports saying that there was a certain "frostiness" between the two Trump women. Melania and Ivanka have yet to comment on Judi James' remarks.
Meanwhile, Nicki Swift reported that Melania Trump is already successful even before she married the POTUS in 2015. Though the mother of Barron Trump was able to make a good fortune when she was still a model and a product endorser, her career and business ventures grew even more since she tied the knot with Donald.
Should things start to go south between Melania and Donald, the FLOTUS need not worry as she has her $50 million net worth, which she gained from her affordable jewelry line and being a model and product endorser. In 2012, Melania Trump revealed to Refinery29 that she was very busy to even think of assuming the First Lady role from Michelle Obama at the time. "My life is very busy. I'm very busy, as you know, as a businesswoman, as a mother, as a wife, as a social for charities," she said.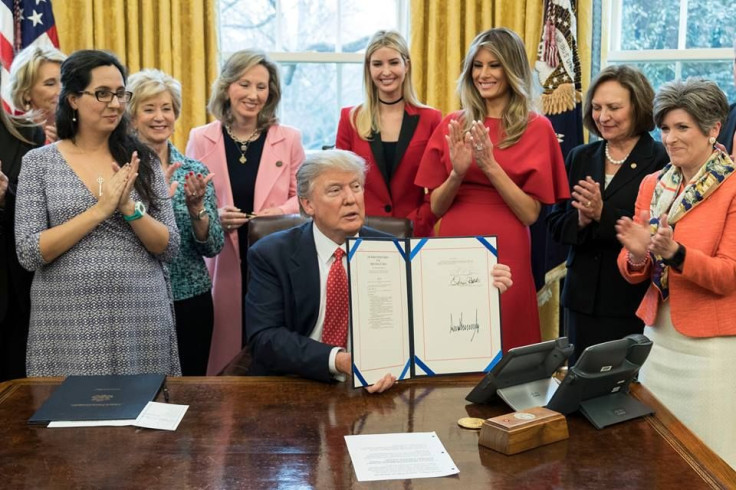 © Copyright IBTimes 2023. All rights reserved.