Japan Tsunami: Then and Now (PHOTOS)
The 2011 Tohoku earthquake that struck the coast of Japan, which triggered a tsunami and caused a widespread death and destruction, is regarded as one of the most powerful earthquakes in the history of the world.
One year on, following massive clearance operations, much of the rubbish that was left behind by the retreating waters has now disappeared from the streets.
The cleanup efforts are going on as Japan strives to recover from the aftermath of the disaster, including nuclear radiation releases around the Fukushima Daiichi nuclear plant.
The Japanese National Police Agency has confirmed that a total of 15,850 people were killed and 3,287 others are missing.
Apart from this, the tsunami also caused extensive and severe structural damage in Japan, including heavy damage to roads and railways as well as fires in many areas, and a dam collapse.
Around 4.4 million households in northeastern Japan were left without electricity and 1.5 million without water.
Take a look at the gallery and compare the scenes immediately after the earthquake and tsunami hit eastern Japan, causing widespread death and destruction, with the same scenes now.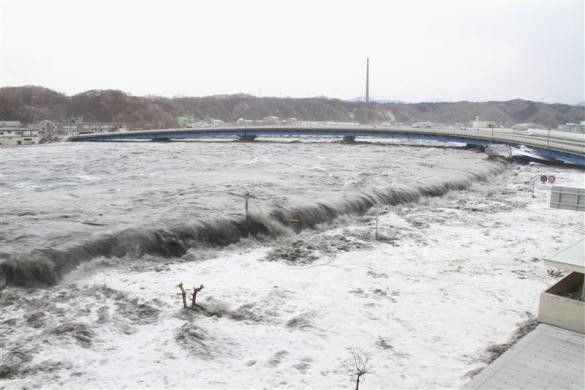 © Copyright IBTimes 2023. All rights reserved.