Jennifer Aniston's Topless, Bottomless Nude Scenes in 'Wanderlust' Were 'Liberating'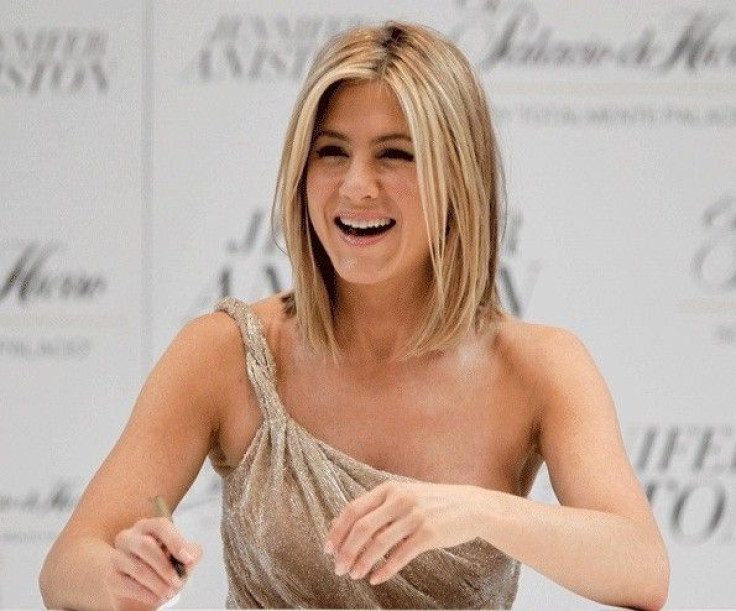 Jennifer Aniston's topless and bottomless nude scenes in Wanderlust were liberating, the sexy actress said in a new interview.
The Friends actor, 43, told ET Canada in a recent interview that she enjoyed filming the nude scenes in her new film Wanderlust.
Yeah, there was a lot of [nudity] ... Bottomless, topless. Yeah, there is. It's happening, she told the site, explaining that in reference to the nude scenes, 'Liberating' is a good word to use.
She said she enjoyed filming the topless and bottomless nude scenes was easy because they were in the spirit of the movie.
The actress also has little to hide, as she is considered one of the sexiest women over age 40 in Hollywood.
She did add that one of her co-stars, actor Joe Lo Truglio, wore a prosthetic penis for a scene in Wanderlust, and that she was mesmerized by the apparatus, according to People magazine.
The movie Wanderlust, which co-stars Paul Rudd, tells the tale of a couple that move from Manhattan to a commune in the country.
Jennifer Aniston and her current boyfriend Justin Theroux's relationship blossomed on the set of Wanderlust, but Rudd claims he didn't notice the connection during the filming because he was too busy looking at Joe Lo Truglio's penis to think about any chemistry between his co-star and Aniston, People reported.
And Aniston told the magazine that it is bizarre to watch how their relationship evolved during the movie's filming now that the pair are hot and heavy.
I mean, at the time, we didn't think about it at all, she said. Not until months and months afterward.
© Copyright IBTimes 2023. All rights reserved.