Jessa Seewald Goes To Hospital After Home Birth Doesn't Go As Planned; Ambulance Spotted Outside Duggar Home [VIDEO]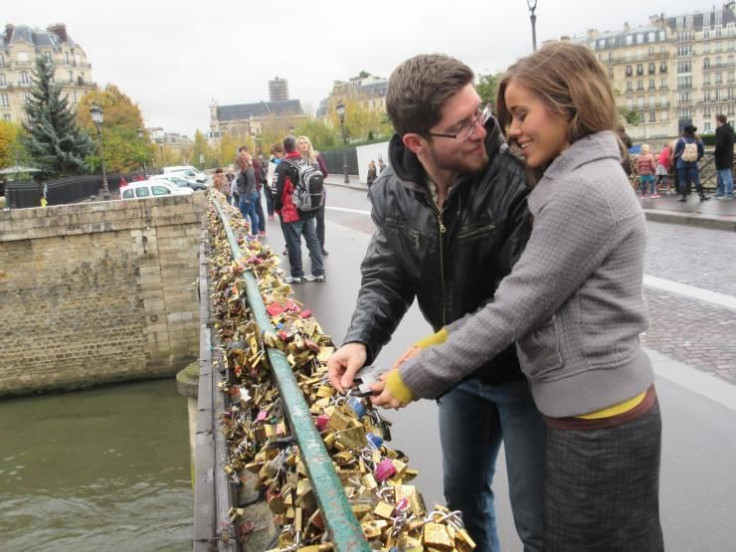 Jessa Seewald has been sharing online photographs of her newborn son since giving birth Thursday night, but, according to media reports, the delivery of the child whose name has not yet been revealed wasn't easy. Following in her sister Jill Dillard's footsteps, the Duggar daughter apparently required medical assistance during childbirth.
TMZ reported that Jessa, 23, attempted to deliver her son at a Duggar family member's home in Fayetteville, Arkansas. "There were complications," the celebrity-news site said. "She was rushed to the hospital." A video of the scene shows an ambulance parked outside the residence.
Watch TMZ's video below:
Jessa and her husband Ben Seewald, 20, announced the arrival of their son to People magazine Thursday night. The couple shared the first photo of their baby with the publication Friday morning. His birth weight was also revealed, with the newest addition to the Duggars' extended family weighing in at 9 pounds 11 ounces.
The Duggar and Seewald families have not shared details about Jessa's delivery, with grandmother Michelle Duggar only telling "19 Kids and Counting" fans on Facebook that "more details" would be released soon and that mom and baby were "doing well."
Jessa announced on the Duggar Family Blog in September that she was preparing to have a home birth. "We have lots of relatives and friends who have had wonderful experiences with giving birth at home, and we are excited and hopeful that our experience will be the same," she said. "We also realize that sometimes (as in Jill's case) a transfer to the hospital may be necessary. Our birth plan definitely includes a Plan B."
If Jessa did have complications delivering, she wouldn't be the first Duggar daughter to do so. In April, her sister Jill opted for a caesarean section after she was in labor for 70 hours and doctors noticed her baby was in a breech position. Jill, 24, and her husband Derick Dillard welcomed son Israel David April 6.
Jessa's and Ben's baby journey will be featured in TLC's three-part special, "Jill & Jessa: Counting On," which is set to premiere in December.
© Copyright IBTimes 2023. All rights reserved.