Jimmer Fredette: After Lighting Up Lakers, Will Kings Guard See More Playing Time?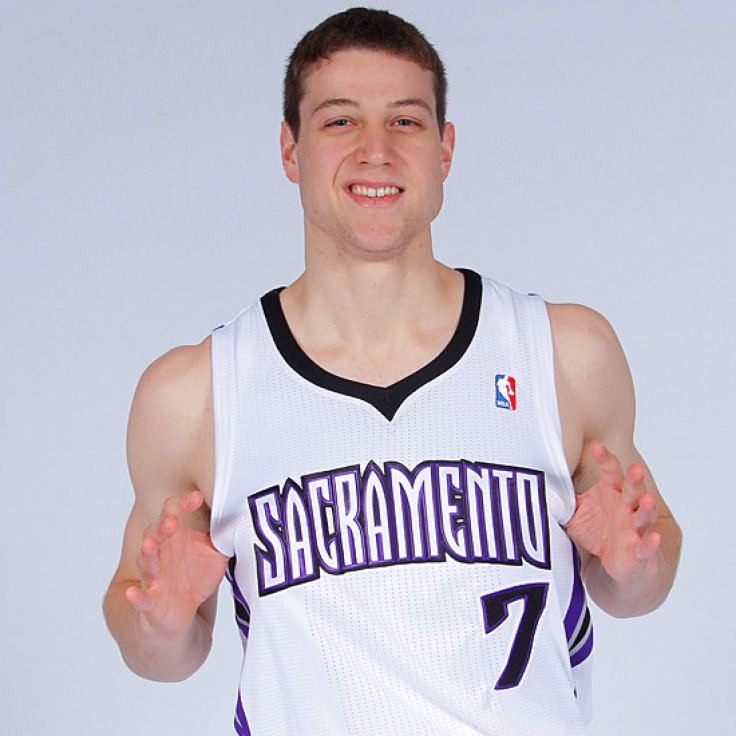 Jimmer Fredette's career may not be going according to plan.
Fredette was one of the best college basketball players during his time at BYU. He averaged 28.9 points per game in his senior season, and led the Cougars to four straight NCAA Tournament appearances.
His collegiate success hasn't translated to the NBA. The guard was selected 10th overall by the Sacramento Kings in the 2011 NBA Draft, but has only been given limited playing time.
But in his restricted minutes to start the 2012-2013 season, Fredette has been impressive. Will his recent performance garner him more playing time?
In the Kings 103-90 loss to the Los Angeles Lakers on Sunday, Fredette was one of Sacramento's few bright spots in a game that wasn't very close. He led the Kings in scoring, putting up 18 points on just nine shot attempts. He was one of the few Sacramento players to have a positive plus/minus rating.
Much of Fredette's production came when the game was already in hand for L.A., but it can't be denied how well he played. In all of his games, Fredette has made the most of his time on the court.
Through six games, Fredette has been as efficient as any player in the league. He leads all scorers with 43 points per 48 minutes. Carmelo Anthony and Kobe Bryant are second and third on the list, with 36.6 points and 35 points per 48 minutes, respectively.
At just eight minutes per game, Fredette's scoring efficiency would almost certainly drop if he were to get more playing time. However, the guard is shooting 64 percent from the field, and could make a major impact with more time off the bench.
Fredette's position might be holding him back more than anything else. At 6'2, he's listed as a point guard. Sacramento has three other players vying for time at that same position.
Isaiah Thomas and Tyreke Evans are the starting guards, though both see time at point guard. Aaron Brooks also plays point guard off the bench. None of them, however, are putting up big numbers, and Fredette might be able to find his way into the regular rotation.
Meanwhile, the Kings might be the worst team in the West. Their 2-5 record is tied for last in the conference, and they have missed the playoffs in each of the last six seasons. As Sacramento begins to realize that they won't make the postseason, they might decide to give Fredette a chance.
If given more playing time, Fredette likely won't become an All-Star, but it might be hard for him to play much worse than the rest of the team has performed lately.
© Copyright IBTimes 2023. All rights reserved.