Jimmy Kimmel To Host White House Correspondent's Dinner [VIDEOS]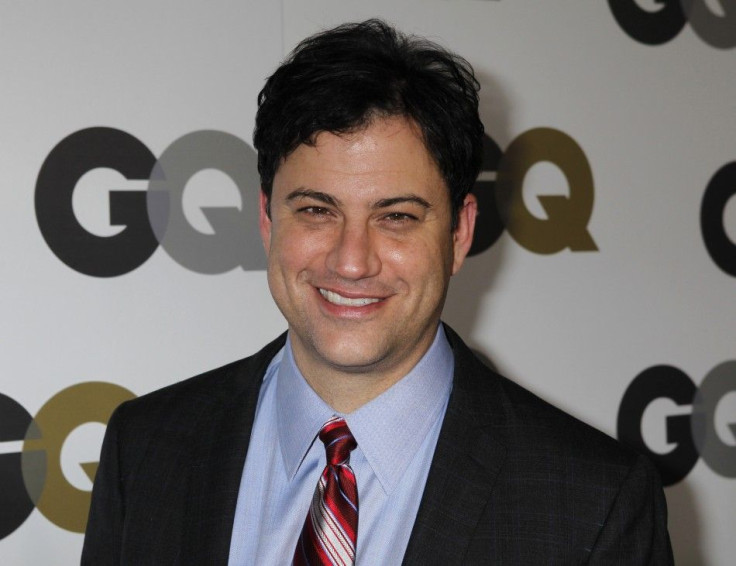 The White House Correspondents Dinner is the time of the year when Washington politicians, journalists and Hollywood come together. The evening serves as an opportunity to honor journalists in the White House press corps, but it also kind of a roast.
Each year the event has one comedian serve as a host for the dinner and the sitting president even takes part in a comedy skit. This year the host of the event is late-night host and comedian, Jimmy Kimmel and of course the sitting president is Barack Obama.
In the past the White House Correspondents dinner has stirred some controversy over jokes told at it, but all in all it is a night for Washington and the media to have some fun. This will be the first year that Kimmel is hosting the event.
I'm definitely more nervous about the correspondents audience (then the Emmys, which Kimmel is also hosting in September) because I don't know those people, Kimmel told the Huffington Post. I'm an outsider in Washington, for sure, and I think a mistake that one could make is pretending to be an insider when you aren't one. I don't want to do any jokes I might not actually get.
Although Kimmel may be nervous about the dinner, he is used to performing in different venues.
You know what, I understand the room and I'm comfortable in almost any forum and I'm sure it will work out fine, Kimmel said. Well, I hope it will work out fine. But I will try to lean towards being sophisticated instead of leaning on my normal assortment of farting jokes.
Last year, the White House Correspondent's Dinner was hosted by Seth Myers from Saturday Night Live and that's who Kimmel went to for advice about the show.
Well, I don't want to ruin the evening, so I've been seeking advice from people to see what sort of thing you can and can't do, Kimmel said. Depending on what you're doing, there's a wide swath, from Comedy Central Roast to funeral, I guess. So I have to figure out where I'm going to fit in.
I actually emailed with Seth, he continued. What he did I think is a good way to gauge because he did a lot of jokes and they all seemed to go over pretty well.
The White House Correspondents Dinner will air on Saturday, April 28.
© Copyright IBTimes 2023. All rights reserved.
FOLLOW MORE IBT NEWS ON THE BELOW CHANNELS