Jisoo's Co-Actor Jung Hae-In Shares Heartfelt Love Advice During Fancon: 'Give Everything You Can'
KEY POINTS
Jung Hae-in had his "The 10th Season" fan meeting in Manila Sunday
During the fan meeting, the host asked him to give a love advice
The South Korean actor is back as Ahn Jun-ho in "D.P. 2" on Netflix
BLACKPINK Jisoo's "Snowdrop" co-actor and leading man Jung Hae-in met Filipino fans during his "The 10th Season" fan meeting at the New Frontier Theater in Manila Sunday to commemorate his 10th anniversary with his supporters.
For his "The 10th Season" fan meeting, the "D.P. 2" actor performed special stages in front of his Filipino fans.
During the event, the host also asked the actor if he could give a piece of love advice, to which he replied, according to his translator, "If you're going to love somebody, please love them with your whole life to the point that you will have no regrets."
"At some point, you can have regrets in life if you have not done everything that you could. So try to love the person with all things that you have so that you will have no regrets," he continued.
The 35-year-old South Korean actor previously visited the Philippines for his "Smile" fan meeting in June 2018 and "One Summer Night" fan meeting tour in September 2019.
The advice he gave about regrets during his latest event in the Philippines somehow echoed the statement he relayed a few years back to a fan asking for love advice.
In December 2021, GQ Korea uploaded a question-and-answer video with Jung Hae-in, where he shared his thoughts about some scenarios related to keywords like love and relationship.
He advised a fan who asked whether she should express her feelings toward a friend who was going to the army.
Jung Hae-in replied, "I think it's better to express your feelings because it's better to try something and regret it."
"If you don't try, you might think, 'I should have said that then' and regret it again," he continued.
Meanwhile, Hae-in briefly commented on the dating news between his "Snowdrop" co-star, Jisoo of BLACKPINK, and actor Ahn Bo-hyun when he attended an interview for the premiere of the second season of his hit series "D.P."
When asked about his thoughts on the dating news, Jung said with a smile, "I also saw it through the entertainment news section of a web portal before this interview," per Soompi.
"I hope the two of them will continue their healthy and beautiful relationship. I didn't know they were dating," the actor added.
He shared that he was not very interested in dating news of celebrities. "I'm also a celebrity, but I'm not that interested in other people's relationships," he explained.
Jung Hae-in is back as Ahn Jun-ho in the second season of the action-packed series "D.P.," which premiered on Netflix on July 28.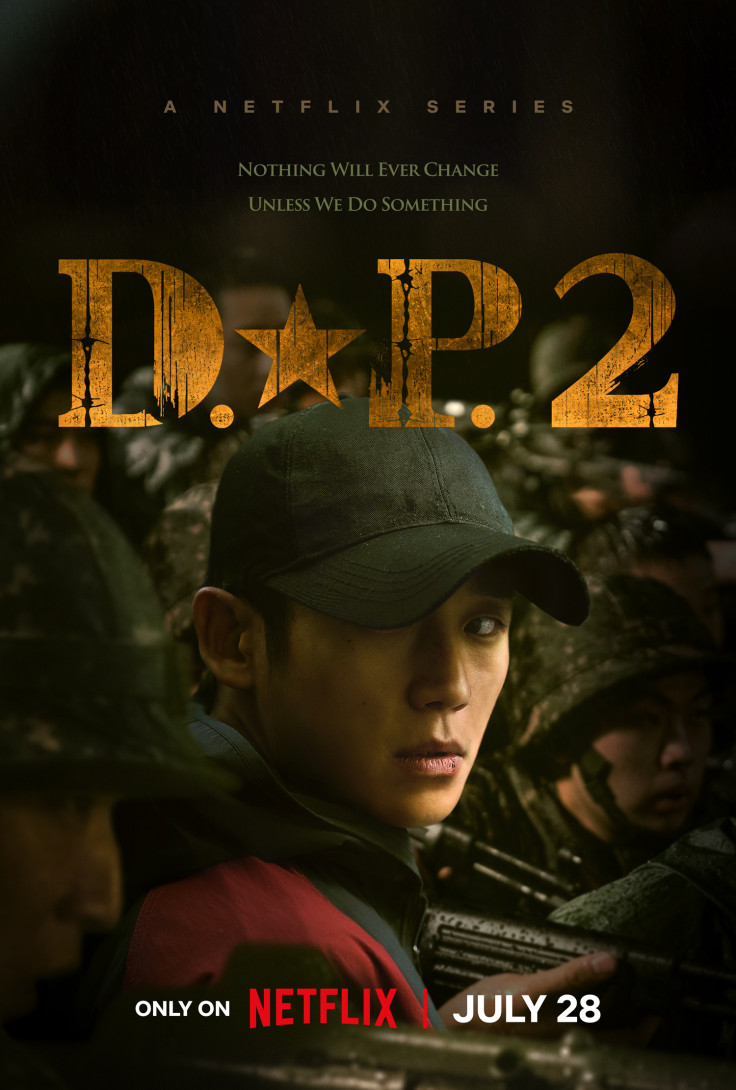 © Copyright IBTimes 2023. All rights reserved.