Jobs Moving To Mexico Under Trump Despite POTUS' 'American First' Push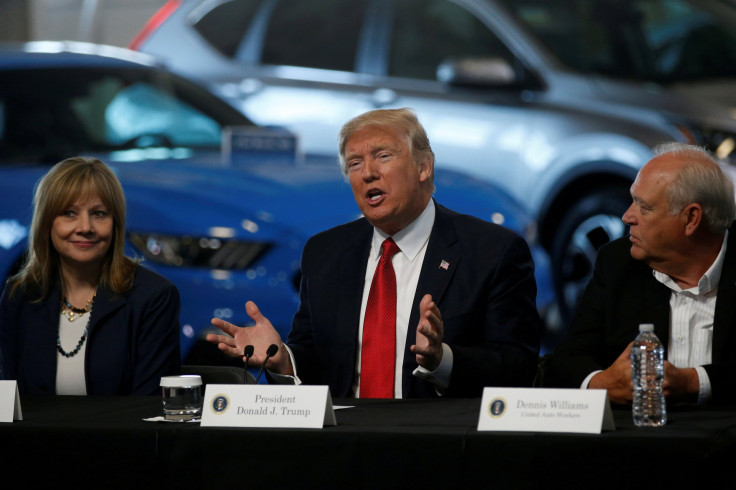 Earlier this week, President Donald Trump took credit for Ford's announcement that would invest $1.2 billion in three Michigan facilities.
It was a decision that validated one of Trump's most persistent messages throughout his campaign and early in his presidency — he would stop companies from building factories in other countries that allow cheap labor. Trump's goal was to create U.S. jobs, especially in manufacturing.
Read: US Manufacturing Companies Moving To Mexico Despite President's Warnings Of Tax Hikes
But peel away the layers, and the business of keeping jobs in the U.S. is more complicated than it might initially seem. For one, Ford's decision to invest in U.S. workers was made long before Trump was elected president; the company's $850 million assembly plant investment was approved in 2015. And cars are almost never made in one place — different parts come from different factories. Production of Ford's smaller car parts will still move to an existing plant in Mexico.
Read: How Many Cars Are Made In America? Trump Pushes Automakers To Increase Production In US
Many other companies are moving forward with plans to relocate to Mexico in search for cheap labor, too, despite Trump's warnings of slapping high tariffs on foreign made products.
Illinois Tool Works Inc., is planning to close shop in an auto-parts plant in Illinois, according to Bloomberg. It will move to Ciudad Juarez in Mexico.
Triumph Group Inc. is cutting jobs from its Spokane, Washington, factory that makes parts for aircraft; it will move those jobs to Zacatecas and Baja California in Mexico.
TE Connectivity Ltd. will move its pressure-sensor factory jobs in in Pennsauken, New Jersey, to Hermosillo in Mexico.
Rexnord Corp, a company that manufactures chain belts, is shuttering a factory that employs about 350 people in Indianapolis for a new plant in Monterrey, Mexico.
Caterpillar Inc., a heavy equipment maker, is moving forward with plans to move its factory in Joliet, Illinois, to Monterrey, Mexico.
The shift in manufacturing jobs from the U.S. to Mexico has been evident in jobs data: Manufacturing jobs dropped 0.3 percent in the U.S. in January from a year ago, while Mexican manufacturing jobs rose 3.2 percent in that same timeframe.
The reason that these companies are moving forward with their relocation plans? The pressure to cut costs is greater than the pressure from Trump, said Alan Russell, SEO of Tecma Group, which helps open and operate factories in Mexico.
"When you dissect the worst-case scenarios, it still makes sense to go forward with their business plans," Russell told Bloomberg. "It's a competitive world."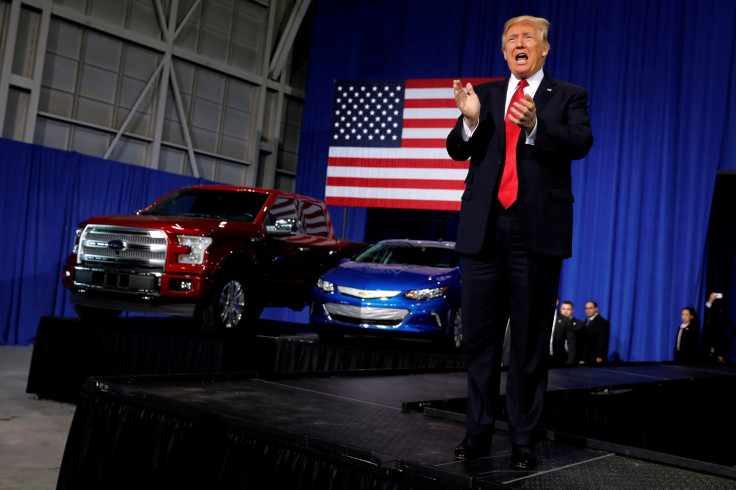 © Copyright IBTimes 2023. All rights reserved.
FOLLOW MORE IBT NEWS ON THE BELOW CHANNELS