John Oliver Blasts Donald Trump Over Feud With Khizr Kahn In DNC Recap [VIDEO]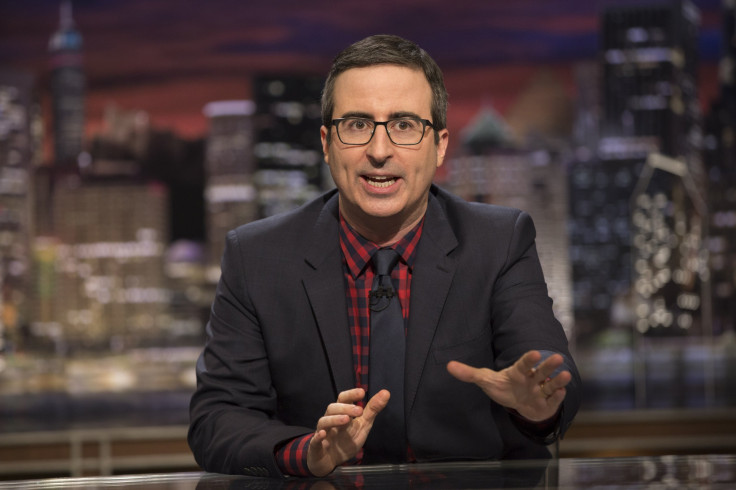 John Oliver has delivered some of the most scathing critiques of Donald Trump since the businessman launched his presidential campaign. But Oliver has nothing on Khizr Khan.
On HBO's "Last Week Tonight" Sunday, Oliver praised Khan's speech at the 2016 Democratic National Convention. The Pakistani-American lawyer, who lost his Muslim son in the Iraq war in 2004, chastised Trump for disparaging Muslims and accused the GOP nominee of not having sacrificed anything for the country. While Oliver found Khan's speech inspirational, he was not happy about Trump's response.
"[Khan's speech] rendered in me a level of emotion I did not think was possible after 16 months of this depressing campaign and 39 years on Earth as British person," Oliver said. "Donald Trump has managed to say pretty much anything in this campaign, seemingly without consequences. And yet, even with that caveat, his response when asked about that speech from Khizr Khan stands out."
The comedian lashed out at Trump for the candidate's response to Khan's speech in an interview with ABC's George Stephanopoulos on "This Week with George Stephanopoulos."
"I saw [Khan]," Trump told Stephanopoulos. "He was, you know, very emotional and probably looked like a nice guy to me. His wife — if you look at this wife, she was standing there, she had nothing to say, she probably… maybe she wasn't allowed to have anything to say? You tell me. But plenty of people have written that. She was extremely quiet and looked like she had nothing to say."
Oliver called Trump insensitive, criticizing him for suggesting Khan's wife, who has stood silently beside her husband during his speech, was not allowed to speak.
"They are self-serving half-truths from a self-serving half-man who has somehow convinced half the country that sacrifice is the same thing as success," Oliver said. "Honestly, the main takeaway from these two weeks is that, incredibly, we may be on the brink of electing such a damaged, sociopathic narcissist that the simple presidential duty of comforting the families of fallen soldiers may actually be beyond his capabilities and I genuinely did not think that was a part of the job that someone could be bad at."
© Copyright IBTimes 2023. All rights reserved.