Justin Bieber Guest Stars in Academy Awards Opening Sequence [VIDEO]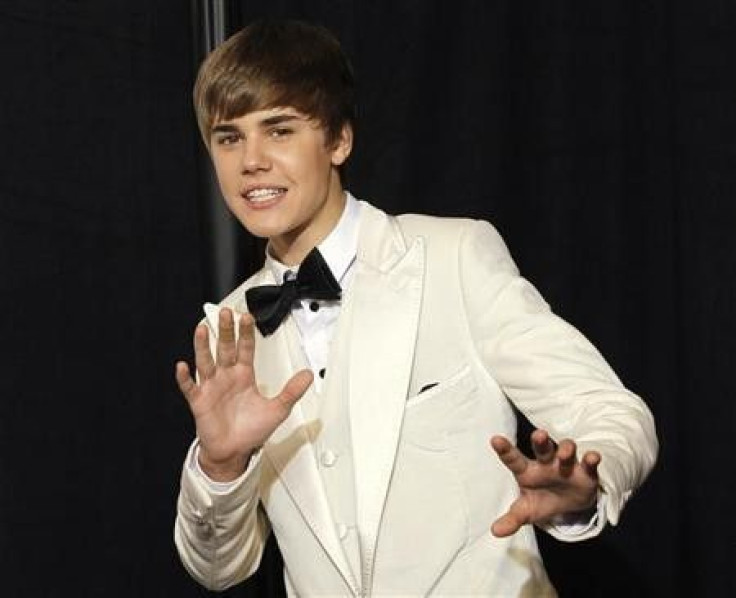 The 84th annual Academy Awards started with a bang as host Billy Crystal opened the show in spectacular fashion. The opening sequence featured Crystal injecting himself into scenes of the most-nominated films, including many of the Best Picture of the Year nominees.
After kissing George Clooney in a modified scene of The Descendants, Crystal appeared in a modified scene of Midnight in Paris. Crystal walked up to an old car on a Paris street.
Justin Bieber, dressed in a tux, is found in the car. Come here, come here, he shouts to Crystal. What's up? I'm here to get you the 18-24 demographic. So how long do you want me to sit here for?
A couple seconds, I think, will do it, Crystal said.
Bieber then tells Crystal that he was going to meet up with Ernest Hemingway and F. Scott Fitzgerald, something that happens in the movie Midnight in Paris. In his car is Sammy Davis Jr., something that's not at all related to any nominated films, but rather, an excuse to inject an old character that Crystal is known for doing.
Keeping the opening sequence moving forward, Crystal jumped into the next scene and several others after. When the opening sequence ended, Crystal took the stage and gave an opening monologue that involved singing and a few jokes.
Bieber never returned to the screen.
Get More: Movie Trailers, Movies Blog
© Copyright IBTimes 2023. All rights reserved.
FOLLOW MORE IBT NEWS ON THE BELOW CHANNELS