Justin Upton Trade: Diamondbacks Get Prado, Delgado, And Prospects From Braves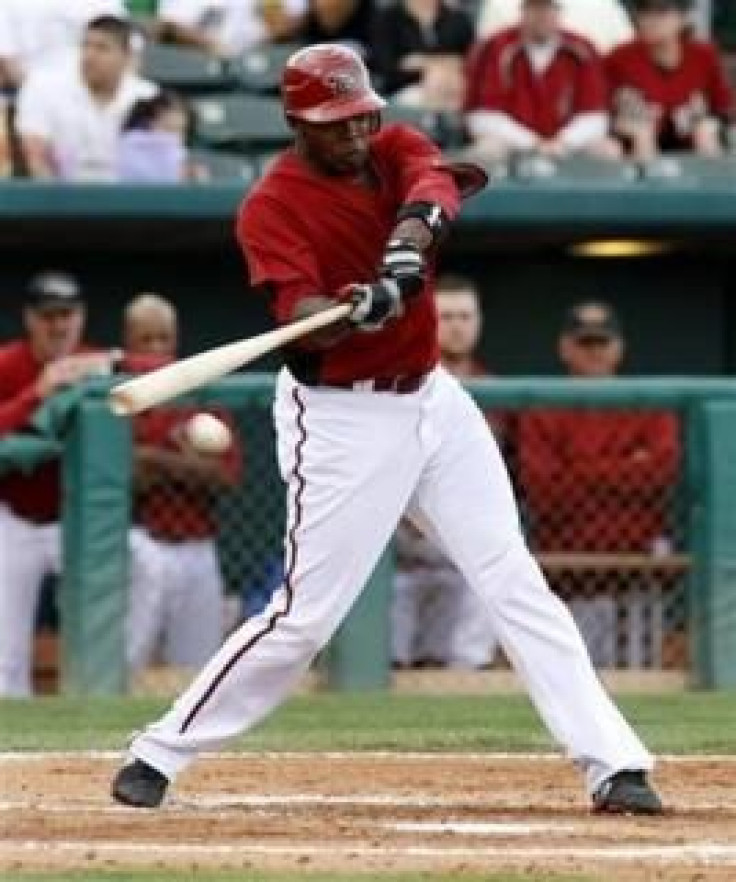 After months of speculation, the Arizona Diamondbacks have traded outfielder Justin Upton in a seven-player deal to the Atlanta Braves on Thursday, according to sources.
The Diamondbacks will receive pitcher Randall Delgado, infielder Martin Prado, and minor leaguers Nick Ahmed, Brandon Drury, and Zeke Spruill, while the Braves also receive third baseman Chris Johnson.
The deal is still pending a physical.
The trade unites Upton with his older brother, B.J., who signed as a free agent with the Braves in November after spending eight seasons with the Tampa Bay Rays.
Justin Upton's numbers declined in 2012 after a stellar 2011. The 25-year-old hit 31 home runs, 88 RBI, and batted .289 with 21 stolen bases in 2011. In 2012, he hit 17 home runs, 67 RBI, and batted .280 with 18 stolen bases.
By adding the Upton brothers, the Braves are expected to get a much-needed boost to their offense. Atlanta finished 17th in the majors in runs in 2012, while Arizona finished ninth.
Johnson is expected to take over at third base for Chipper Jones, who retired at the end of the 2012 season. Prado was originally slotted for the position before the deal.
The Diamondbacks added a pair of solid contributors with Prado and Delgado. Prado batted .301 with 10 home runs and 17 stolen bases in 2012. The 29-year-old joined the Braves in 2006, and has a career batting average of .295 to go along with 52 home runs.
Delgado started 17 games for the Braves in 2012. The 22-year-old right-hander had a 4.37 ERA in 92 and two-third innings. In 2011, he had a 2.83 ERA in 35 innings.
Arizona also bolstered their farm system. Spruill is ranked No. 6 on the Braves' Top 20 prospects. Ahmed is ranked No. 10, while Drury in No. 13.
Spruill, 23, is 6-foot-5 and has been compared to Derek Lowe. Spruill stared 27 games for the Mississippi Braves in Double-A, and had a 3.67 ERA in 161 and one-third innings, while striking out 106 batters and walking 46.
© Copyright IBTimes 2023. All rights reserved.