Kai Sotto Takes Talents To Japan In Hopes Of Finally Realizing NBA Dream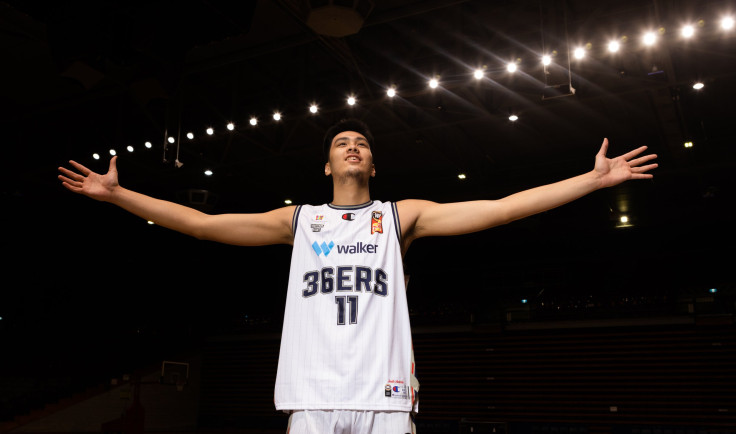 KEY POINTS
Undrafted NBA prospect Kai Sotto has announced his move to the Japan B.League
The B.League features a ton of the Philippines' best young talent
Sotto will get a chance to further refine his skills against fellow center imports
Filipino basketball phenom Kai Sotto continues his march to the NBA by taking his talents to Japan's B.League as a member of the Hiroshima Dragonflies.
Sotto announced the move on his Instagram account a day after posting his farewell message to the Adelaide 36ers in the Australia-based National Basketball League (NBL).
While it may seem like going to Japan instead of Europe or other leagues closer to the NBA's level seems like a backslide, it makes the most sense.
The B.League, and the Korean Basketball League (KBL) to an extent, have become the go-to professional leagues for many homegrown Filipino talents as they expose themselves to international levels of play that can help in their development.
In Sotto's case, jumping to the B.League will only help further his development as he will be the tallest player in the league this season, allowing himself to gain more confidence playing in the post and against fellow international imports.
Lovingly called "The Kaiju" for his massive 7-foot-2 frame, the move to Japan is almost poetic in a way since the nickname itself refers to a Japanese genre of films and media involving giant monsters–most notably Godzilla and Mothra.
His stint in the NBL did wonders for him in developing his game, but the stats in his second stint point in the other direction which may have led to his departure.
Sotto had a decent showing in his maiden run with the 36ers as he put up 7.5 points (50 percent from the field, 40% from beyond the arc), 4.5 rebounds, 0.5 assists, 0.8 blocks, and 0.3 steals in 15.3 minutes across 23 games.
For the 2022-23 season, he played in four more games, but his per-game averages took a hit, particularly in points (6.8), assists (0.4), steals (0.1), and three-point percentage (20 percent) all while playing only 12.8 minutes.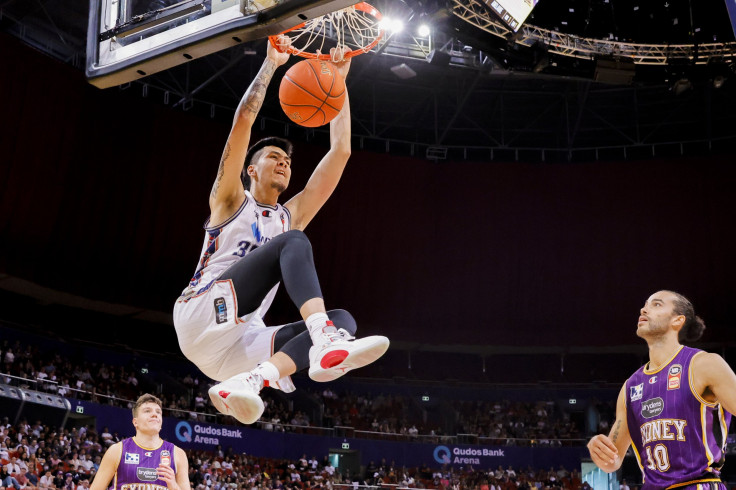 "Kai Sotto's second NBL season was a bit underwhelming, but not because of him. He improved in practically every facet of the game and although he might not be NBA quality yet, he's moving in the right direction," Filipino stats wizard Ryan Alba wrote on Twitter.
Sotto will be reunited in a way with his fellow countrymen as he shares the floor against the likes of college stars Carl Tamayo, Bobby Ray Parks and Kobe Paras, as well as famed brothers Kiefer and Thirdy Ravena in Japan.
Prior to Sotto, Tamayo leaving college for Japan was the biggest news to shake the local basketball scene as he was widely recognized as the next best up-and-comer in the University Athletics Association of the Philippines (UAAP).
As fate would have it, Sotto's expected B.League debut will be against Tamayo and the Ryukyu Golden Kings on March 8 according to local publication Tiebreaker Times.
Long-touted as the Philippines' greatest hope of fielding a pure-blooded Filipino in the NBA, Sotto took his chances and entered the 2022 NBA draft, but instead went undrafted which led to his return to the NBL for the 2022-23 season.
As it was previously reported on the International Business Times, Sotto's misfortune in the draft traces back to his decision to leave the NBA G League.
With renewed hope in his pocket and an island-nation of basketball fanatics cheering him on, Sotto's best shot at impressing NBA scouts now lies in his upcoming run in Japan.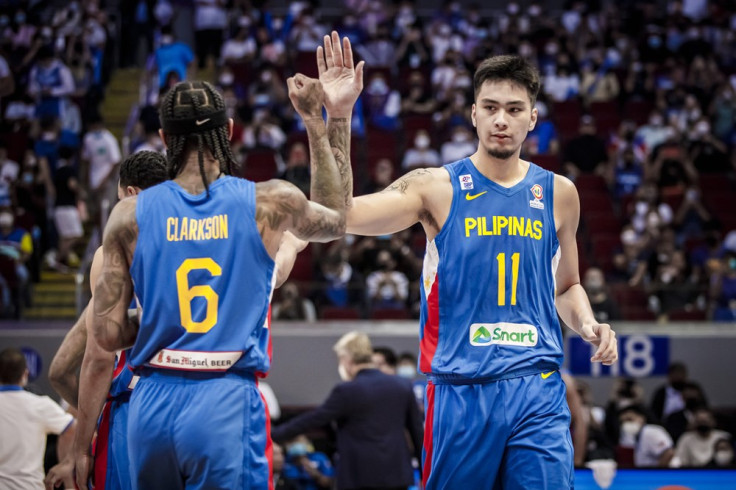 © Copyright IBTimes 2023. All rights reserved.