Kate Middleton Doesn't Support Prince William When It Comes To This
Kate Middleton wasn't supportive of Prince William's plan to get a tattoo.
According to Martina Bet, a journalist for Express, many believed that it's not proper for royals to get a body ink. In contrary, royals getting tattoos is something that has occurred for centuries because body inks have a rich history in the monarchy.
Getting a tattoo is sometimes considered an act of symbolism and good will for kings. At one point, the Duke of Cambridge also reportedly considered getting one.
One sailor claimed that there were lots of guys who sported tattoos on board during a trip with the royal and Prince William was fascinated with them. He even asked how painful it was and asked them about their thoughts of him getting a tattoo across his shoulders.
The source said that they didn't think the future king was serious, but Prince William insisted that he was keen on getting a large tattoo similar to David Beckham's but Middleton stopped him from doing it.
In 2018, Prince William visited Israel and many were wondering if he would follow the tradition of his ancestors Prince Albert Edward, Prince Albert Victor and King George V who got tattoos on their arms to represent Jerusalem's five crosses and three crowns when they visited the Holy Land.
The inks were given by the Razzouk family, Coptic Christians specializing in tattoos who came to Jerusalem from Egypt in 1750. They still have a parlor in Jerusalem's Old City.
Prince William's grandfather Prince Philip was reportedly fascinated with tattoos, too. During a visit to the 1st Battalion Grenadier Guards at Lille Barracks in Aldershot in 2017, the Duke of Edinburgh was reportedly anxious about the variety of inks on the show and asked how they got them. Prince Philip was also interested in learning the story behind the inks.
Despite all these, Prince William remains tattoo-free at present.
In related news, Middleton reportedly snubbed an invitation from Queen Elizabeth II to represent Prince William in 2008. The Duchess of Cambridge was reportedly "wary of being seen as William's official stand-in." In addition, she didn't want to use her royal status and spark engagement rumors with the future king at the time.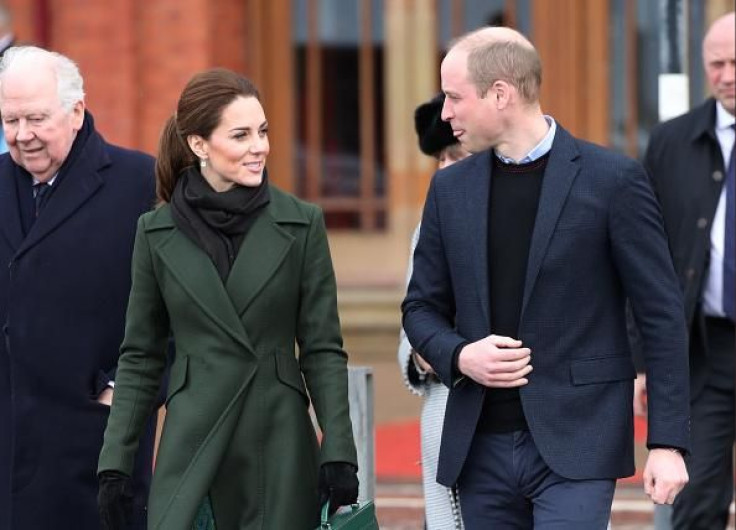 © Copyright IBTimes 2022. All rights reserved.
FOLLOW MORE IBT NEWS ON THE BELOW CHANNELS