Katy Perry Joins Sims in New Collaborative Effort with Electronic Arts [VIDEO]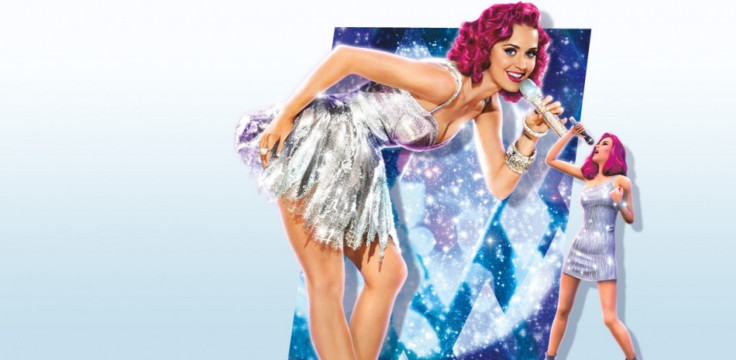 Pop artist Katy Perry has joined Electronic Arts in an extensive and exclusive creative collaboration for the video game giant's popular franchise, The Sims.
Perry will be featured in an international marketing and advertising campaign and will collaborate on in game content and virtual goods for the franchise's newest expansion pack, The Sims 3 Showtime, set for release in March 2012.
The Sims 3 Showtime Katy Perry Collector's Edition will allow players to rise to stardom by making their Sims singers, acrobats and magicians, or even moonlight as a DJ. It will include a Katy Perry themed hairstyle, fashions, guitar, fruit-themed stage props and an exclusive poster.
Today marks the start of the most integrated and exciting collaboration with any artist in the history of The Sims, said Steve Schnur, worldwide executive of Music for EA, reports the Hollywood Reporter.
Katy Perry has been a fan of The Sims for several years, he continued. Her Simlish recording of her hit 'Hot and Cold' featured in The Sims 2 series quickly became the most popular Simlish music video to date...No performer could better represent the humor and fun of The Sims brand.
The 27-year-old singer hasbecome an international sensation with hits like I Kissed A Girl, Hot N Cold, Teenage Dream, E.T., The One That Got Way, among many others. The pop star is the first in history to spend 52 consecutive weeks in the top 10 of the Billboard Hot 100 and her third studio album, Teenage Dream, debuted at number one on the Billboard 200 and has produced five chart-topping hits.
I love how you're able to play out different stories through your Sims characters - giving them different careers and watching them succeed, Perry said in a statement. It's cool to see the Sims' stage performances in The Sims 3 Showtime decked out just like my California Dreams Tour - even my cotton candy video screens are in there! I always like to think of myself as a cartoon, and now I'm a Sim!
The Sims 3 Showtime Katy Perry Collector's Edition can be pre-ordered now.
Watch the Katy Perry Collector's Edition Trailer:
Watch Katy Perry's popular "Simlish" "Hot N Cold" Video:
© Copyright IBTimes 2023. All rights reserved.