Khloé Kardashian Wants To Make Divorce Final With Lamar Odom But Feels 'Tremendous Amount Of Guilt'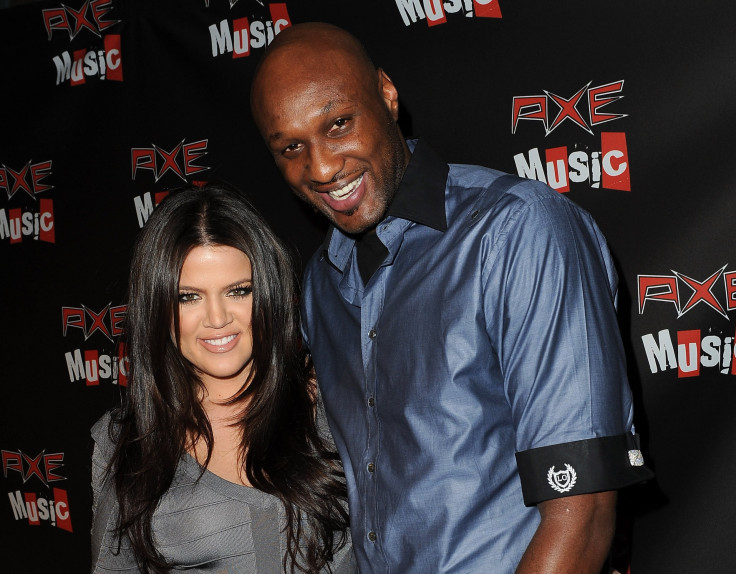 Khloé Kardashian is not only estranged from her husband Lamar Odom, but she also wants to make the separation final by going forward with a divorce, a report by TMZ said. However, the "Keeping Up With the Kardashians" star is worried that if she does so, the former Los Angeles Lakers player could die.
The report by TMZ said, citing sources, that Odom's latest relapse to drinking after a near-death overdose last year has confirmed her fears that it is futile to try and get him into a treatment center for his addictions. Sources close to Kardashian told TMZ that she wants to make their divorce final, but feels a "tremendous amount of guilt" over how Odom may react if she goes out of his life completely.
Source also told TMZ that Odom is adamant on his belief that he does not need rehab and believes that drinking is just allowing him to lead a normal life. However, the Kardashian family is not very comfortable with his latest lifestyle choice because they feel they know where this will lead to, TMZ reported.
Odom, who was seen last week drinking with two male friends at a bar, had suffered multiple strokes due to an overdose in October 2015 at a brothel in Las Vegas and had gone into a coma. Kardashian was by Odom's side at the time while he recovered in Los Angeles and she had also canceled the divorce proceedings.
However, after speculation began on if she was getting back with Odom, Kardashian tweeted to a user saying: "Divorce is still going forward. Doesn't mean I won't be there through sickness and health. I've proven that."
© Copyright IBTimes 2023. All rights reserved.