Kim Cattrall Reprising Samantha Jones Role In 'And Just Like That' Amid Feud Rumors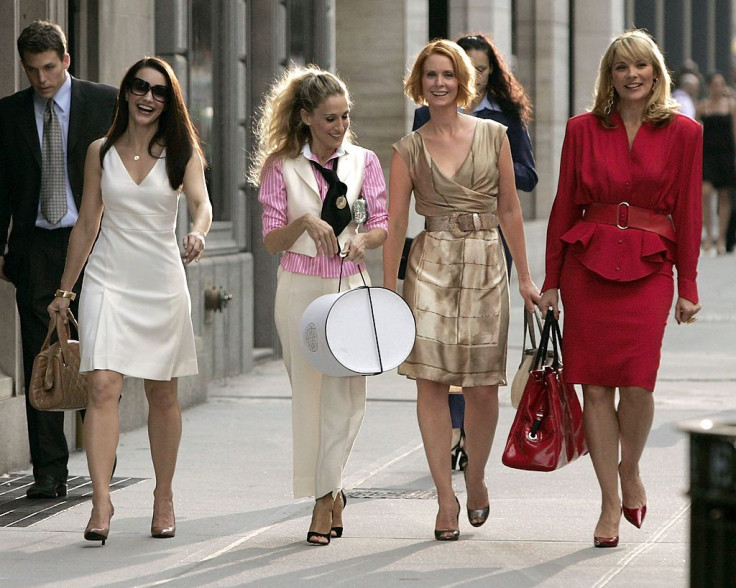 KEY POINTS
A spokesperson for Max confirmed Kim Cattrall's appearance in "And Just Like That" Season 2
She reportedly will only appear in one scene
Cattrall reportedly filmed her cameo in March in New York City without meeting the show's stars
Samantha Jones is back!
Kim Cattrall is reprising her "Sex and the City" role in the upcoming second season of "And Just Like That," the official Twitter account of the Max show confirmed Wednesday.
"Secret's out!!" the account wrote, retweeting a report on Cattrall's return.
A spokesperson for Max, formerly HBO Max, also confirmed to the New York Post that Cattrall will make an appearance in "And Just Like That."
Cattrall's Samantha will make a brief appearance in the Season 2 finale of Max's revival of HBO's "Sex and the City," Variety reported. She reportedly will have only one scene.
Unnamed sources claimed to the publication that the 66-year-old actress filmed her cameo on March 22 in New York City without seeing or interacting with the cast of "And Just Like That," including Sarah Jessica Parker, and series showrunner Michael Patrick King.
Samantha's scene reportedly includes a phone conversation with Parker's Carrie Bradshaw. In the first season of "And Just Like That," Carrie reached out to her estranged friend over text, and they made a plan to meet in order to reconcile.
"Sex and the City" costume designer Patricia Field, who hasn't worked on "And Just Like That," dressed Cattrall for her return as Samantha.
Anonymous sources told the New York Post that Cattrall filmed a "cliffhanger" scene for Season 2.
Cattrall's cameo was reportedly kept under wraps, and her name did not appear on a call sheet so many of the series' crew were surprised by the news that she would be reprising her role, the sources claimed.
"The fact that they're keeping it very hush-hush says that there's some implication that she might be coming back — not this season, but it's definitely a cliffhanger that's gonna get people to come back for Season 3," one unnamed insider told The Post of her cameo.
Cattrall has been vocal about not wanting to reprise her role and return to the iconic franchise after playing Samantha for all six seasons of "Sex and the City" and its two spin-off movies.
Last year, she claimed in an interview with Variety that she was "never asked to be part of the reboot" but noted that she already had no intention to return after the 2010 movie "Sex and the City 2."
"Can you imagine going back to a job you did 25 years ago?" Cattrall said. "Everything has to grow, or it dies. I felt that when the series ended, I thought that's smart. We're not repeating ourselves. And then the movie to end all the loose ends. And then there's another movie."
Rumors have also circulated for years about an alleged fallout between Parker and Cattrall, who alleged to Piers Morgan in 2017 that her relationship with her "Sex and the City" co-stars Parker, Kristin Davis and Cynthia Nixon was toxic and that they had "never been friends."
When Parker offered her condolences to Cattrall in 2018 following the passing of the latter's brother, she lashed out at the former via Instagram.
Cattrall directly told Parker that she was not her "friend" and accused her former co-star of "exploiting" the tragedy to restore her "nice girl" persona.
However, Parker has denied that she and Cattrall are in a feud, telling The Hollywood Reporter's "Awards Chatter" podcast last year: "There is not a 'fight' going on. There has been no public dispute or spat or conversations or allegations made by me or anybody on my behalf."
"And Just Like That" Season 2, which will have 11 episodes, is set to premiere on June 22, the same day Cattrall's new Netflix drama "Glamorous" makes its debut.
Cattrall's "And Just Like That" scene won't air until August, according to Variety.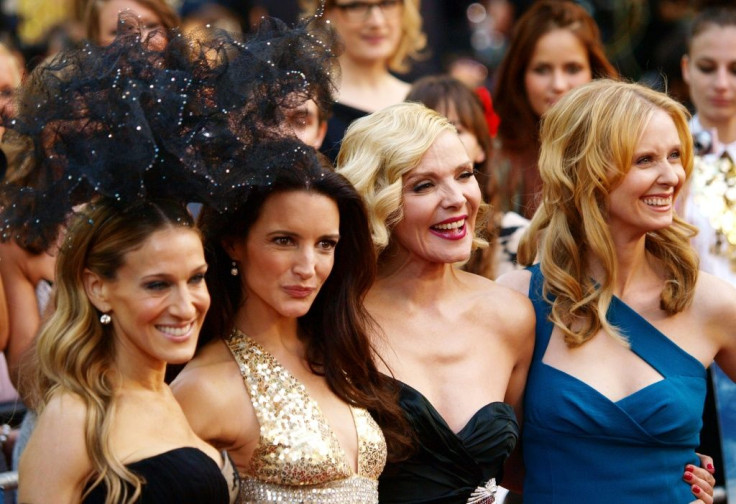 © Copyright IBTimes 2023. All rights reserved.