Knicks News: Kenyon Martin Could Sign With New York, Amare Stoudemire To Play Less Minutes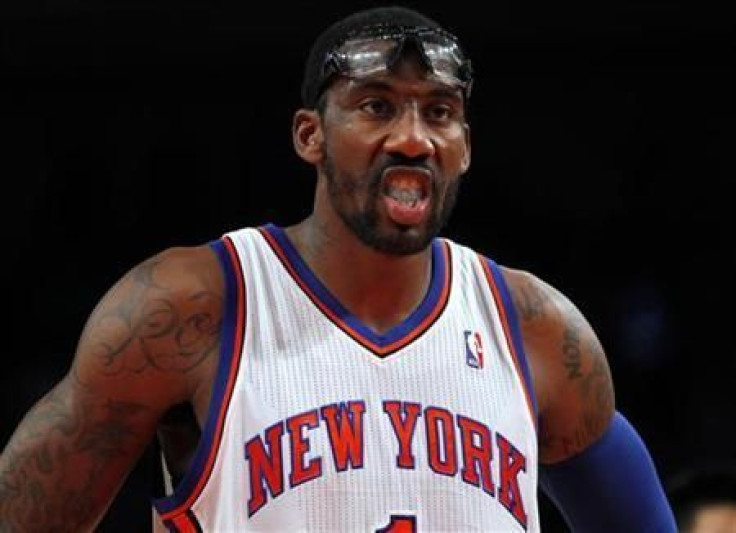 The New York Knicks have gotten off to one of their best starts in franchise history.
At 23-11, the Knicks are just a half game behind the Miami Heat for the best record in the Eastern Conference. They lead the Brooklyn Nets by 3.5 games, and have been atop the Atlantic Division for the entire 2012-2013 season.
Even with their success, New York may soon add a former All-Star to their roster.
According to a report by Yahoo Sports' Adrian Wojnarwoski and Marc Spears, Kenyon Martin could be joining the club in the near future. Sources say Martin would consider signing a 10-day contract with New York.
Martin hasn't played in the NBA since last season when he played 42 games for the Los Angeles Clippers. He averaged 5.2 points and 4.3 rebounds per game for the Denver Nuggets. He was teammates with both Carmelo Anthony and J.R. Smith during his time with the Nuggets.
The Knicks would bring in the veteran to help with the loss of Rasheed Wallace. Wallace has struggled with a foot injury, missing the team's last 12 games. It is unknown when he will be ready to return to the lineup.
In order to make room to sign Martin, the Knicks would have to release someone on the roster. Kurt Thomas would likely be the odd man out.
Martin's arrival in New York could also help the Knicks make up for the Amare Stoudemire's time on the bench. The big man returned to the lineup on New Year's Day after recovering for knee surgery, and has played limited minutes in 2013. He's only averaged 20.5 minutes per contest, but Stoudemire will get even less playing time in the near future.
Stoudemire has suffered from soreness in his knees this week, and team doctors have told head coach Mike Woodson to curb his minutes.
"This is a long haul, guys," said Woodosn. "I'm not going to sit here and jeopardize STAT's situation. I feel good about what we have with Camby and Kurt and if doctors are saying that we have to limit him, then that's what we have to do."
Since his return, Stoudemire is averaging 10 points and 2.3 rebounds per game.
© Copyright IBTimes 2023. All rights reserved.