Krafton Stock Drops Following Poor 'Callisto' Reviews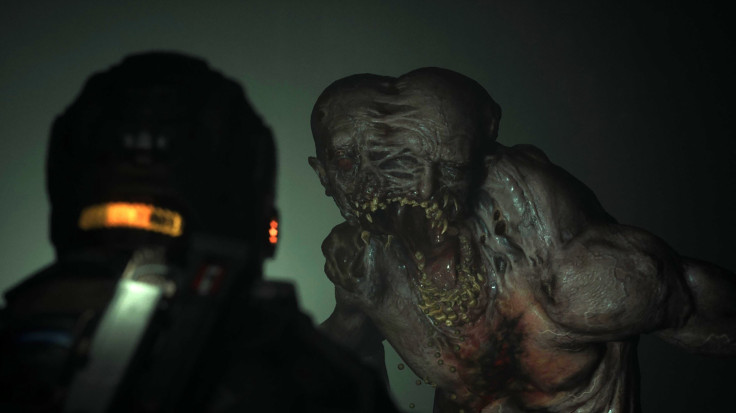 The parent company behind the horror title "The Callisto Protocol" saw its stock drop following poor game reviews from critics.
"The Callisto Protocol" is the latest title from Krafton and the debut game of the California-based development studio Striking Distance. Video games industry veteran and Striking Distance CEO Glen Schofield created the survival horror game with the help of more than 100 Sony developers. The title was released on Friday and saw reviews coming in just two hours before the Korea Exchange closed.
Some of those reviews scored the title at 75 (for Xbox Series X/S and PC) and 76 (PS5) across Metacritic. Gamespot had the title at 5/10, with IGN and PCGamesN offering higher numbers at 7/10 and 9/10, respectively. These scores shook investors' confidence, and Krafton's stock closed down 8.41%, the lowest it's been since Nov. 11.
The average scores of 75 and 76 across the Metacritic website are considered respectable for most debut games, but these scores may be lower than expected. CEO Serkan Toto of games industry consultancy Kantan Games suggested just that on Twitter.
"TCP's metacritic score is in the mid 70s, apparently too low for Krafton investors who were hoping the IP could become a new pillar for the PUBG company," wrote Toto for why Krafton's stock could have fallen.
Along with the reviews, there have been technical issues reported by players across the Xbox Series, with the PC port considered "almost unplayable" by a EuroGamer reviewer. While there have been countless issues with those two platforms, there's been no issues reported by PS5 players. In fact, the haptic feedback was called "excellent" by EuroGamer.
An IGN review pinpoints the title as the "spiritual successor" and "effectively a Dead Space game in everything but name" as it bore all the hallmarks of the sci-fi classic. There's also the fact that the brains behind "The Callisto Protocol", Schofield, is the co-creator of the "Dead Space" series.
"Callisto will likely hook you at first, but it fails to stick the landing due to its excessively frustrating late-game enemies," wrote Inverse game reviewer Joseph Yaden. He continued by saying that the first half of the horror game was fantastic, but that fell apart as the second half had "massive difficulty spikes" and "clunky melee combat" that ruined the experience. It's visually an impressive game but misses out on when it comes to combat.
© Copyright IBTimes 2023. All rights reserved.
FOLLOW MORE IBT NEWS ON THE BELOW CHANNELS