Kyrie Irving Will Serve Secondary Role To Luka Doncic, Says Mavs Head Coach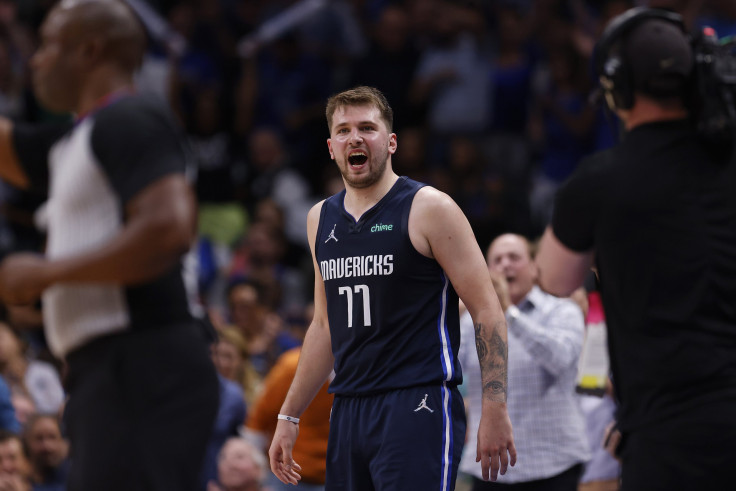 KEY POINTS
The Dallas Mavericks swung a surprising trade for Kyrie Irving
Head coach Jason Kidd preempts the concerns about who will be the Mavericks' top dog
Irving having another controversy-filled run in Dallas could very likely derail their season
Kyrie Irving is officially a member of the Dallas Mavericks following his surprising trade request a few days ago.
With questions hanging above their heads, Mavericks coach Jason Kidd made it clear what role he will play.
Speaking to reporters for the first time since the trade, Kidd confirmed that the keys to the offense will strictly be under Luka Doncic, with Irving serving as a secondary co-star.
"This isn't two 23-year-olds trying to see who will be the alpha. This is Luka's [Doncic] team. It will be Luka's team," Kidd stated.
There have been a lot of concerns regarding the future of the Mavericks with two ball-dominant players running in the same backcourt as both Irving and Doncic enjoy playing with the rock in their hands before attempting a shot.
However, it would be unfair to both players to call them purely isolation players as both men have shown a willingness to share the ball while being perfectly capable of standing outside the three-point arc and allowing others to make a move.
For the Mavericks, the pairing is about as ideal as it can be on the court and having a secondary ballhandler outside of Doncic is going to put them in a better position for playoff contention.
The departure of Jalen Brunson to the New York Knicks this past offseason has stagnated the offense whenever Doncic is off the floor, but Irving's arrival puts a stop to that.
"We look back at when we had [Jalen Brunson], being able to have a play-maker like that... When you look at [Kyrie Irving], nothing against JB (Jaylen Brunson), but Ky [Irving] is at a different level, so this gives us another weapon," Kidd mentioned.
Brunson was seen as the missing piece in the Mavericks' puzzle which led to their Western Conference Finals stint last season, but as Kidd noted, he lacks the experience and talent that Irving brings to the floor.
"Uncle Drew" is bringing eight seasons of All-Star experience with three All-NBA selections and a championship ring to the Mavericks, hopefully pointing them in the right direction.
From a basketball standpoint, it makes little sense to avoid Irving as his ability as a combo guard–arguably one of the first in his generation of basketball stars as Allen Iverson carries the distinction of making the position widely famous in the early 2000s.
In that same vein, Irving's off-court controversy has shifted fan opinion of him to the negative and the fear of the "locker room cancer" label that fans have placed on Irving is very much palpable from his new NBA city.
The Mavericks might still not be done making moves as owner Mark Cuban has a penchant for big-money moves, though if Irving is going to be their lone acquisition, it still pushes them closer to NBA title contention.
With so much potential for success waiting to be unlocked this season, Mavericks fans' hopes are going to go hand-in-hand with Irving being able to keep away from making controversial comments or actions.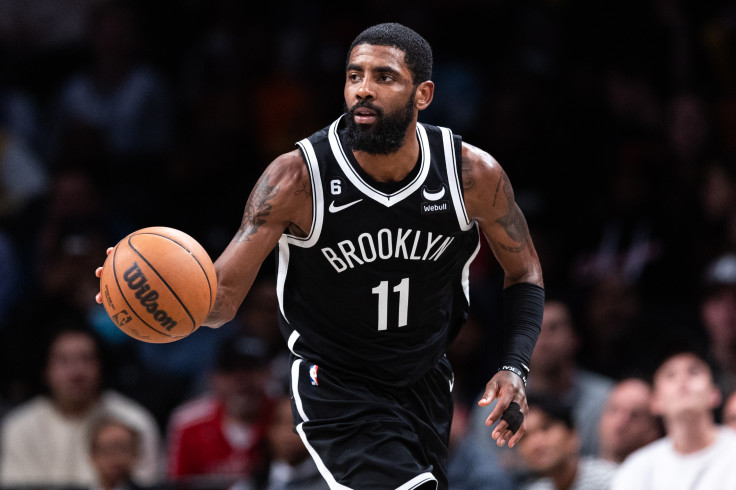 © Copyright IBTimes 2023. All rights reserved.