Lakers Unfazed By Western Conference Frenzy, Prep For Crazy Free-Agency Period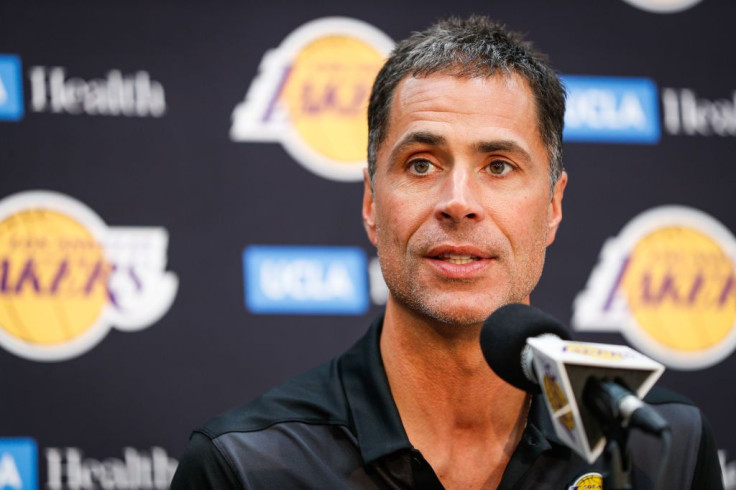 KEY POINTS
The Lakers are hoping to keep the core intact and add missing pieces for next season
Los Angeles needs to find a way to keep key players like Rui Hachimura and Austin Reeves
The Western Conference has become even wilder with recent moves by several teams
The Los Angeles Lakers are pretty much aware that their Western Conference rivals are busy retooling for the 2023-24 NBA season.
After the NBA title conquest of the Denver Nuggets, several teams such as the Phoenix Suns and the Golden State Warriors have engaged in moves, acquiring some big-name players.
For the Suns, the addition of Bradley Beal in exchange for Chris Paul makes the team a whole lot more formidable.
Considering the team already has the likes of Kevin Durant and Devin Booker, Beal adds more firepower to the team aching to pick up from a disappointing exit last season.
On the side of the Dubs, Jordan Poole is no longer around after getting traded to the Wizards in exchange for "CP3."
The Memphis Grizzlies, who will miss Ja Morant for 25 games, have also made some key changes at the guard position as they acquired Marcus Smart from the Boston Celtics, a veteran who could easily be an asset if he finds a way to stay healthy.
Meanwhile, all eyes are also on the top pick of the 2023 NBA Draft, Victor Wembanyama, to see if his arrival can alter the fortunes of the San Antonio Spurs.
These and more deals are expected to happen in the offseason, and the Lakers are another franchise bound to pull off some transactions.
When asked about it, Lakers general manager Rob Pelinka prefers to focus on retaining and improving the current roster of the Purple and Gold.
"I think if there are ways we can improve the roster, of course, we're going to do that. I think probably less focus on, 'Hey, what is Team X or Team Y doing?' And more focus on, 'How can we optimize us?'" Pelinka stated on Tuesday, June 27 as quoted by ESPN,
The Lakers executive gave his statement at the news conference to introduce the Lakers' rookies: No. 17 pick Jalen Hood-Schifino out of Indiana and No. 40 pick Maxwell Lewis out of Pepperdine.
Los Angeles will need to figure out what to do with its core with guys like Rui Hachimura and Austin Reeves hitting the free-agent market as restricted free agents.
Aside from them, there are unrestricted free agents such as D'Angelo Russell, Dennis Schroder and Lonnie Walker, while the contracts of Mo Bamba and Malik Beasley will also need to be addressed.
Ironically, Russell was spotted doing some pickup hoops at the University of Toronto recently, something previously reported here on the International Business Times.
"We want to try our hardest to keep this core of guys together and also improve around the edges and on the margins to not only get back to where we were last year but hopefully take the next step and get into the NBA Finals," Pelinka said.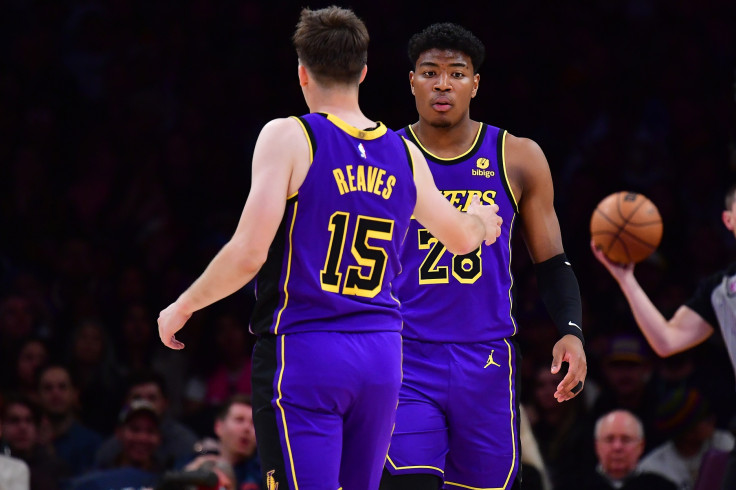 © Copyright IBTimes 2023. All rights reserved.