Leaders' Picks For Best Leaders Of 2022!
We honor 10 Social Capital business dynamos nominated by other Social Capital honorees.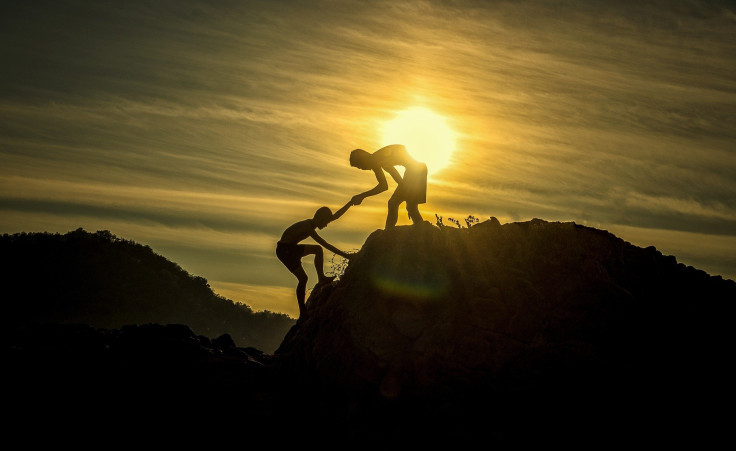 We cannot say it enough -- how thrilled we are that the movement we started a little over two years ago to honor and promote leaders who realize that the point of profits is people has caught on like wildfire.
Now, some of those esteemed leaders we honored are adding fuel to that very powerful and important fire by spreading the word about some of their favorite leaders who they believe get it big time and who have changed or are changing the world in amazing ways.
Beyond the obvious reason for being excited about this month's focus – that Social Capital is contagious - are two slightly less noticeable ones. First of all, because some of these picks are leaders that may fly beneath the radar, we are glad they were brought to our attention.
But it's the second reason that's probably more important – these nominations were spot on in step with what we are trying to promote and describe in our Social Capital section. Why is that a big deal? Well, during the first year or so of us featuring these leaders, there was a little confusion, or maybe disbelief, about what we were honoring. Many business professionals may have been so accustomed to the recent flavor of the day, patronizing honors doled out by some other media organizations, that they were a little blown away that we actually meant what we said. That we were furiously committed to finding and honoring companies and leaders that really respected people first and foremost -- period -- and who found a way to do that in every aspect of their business.
Now, we are very excited to see that they get it and are so on board that it is not only fueling them to continue their noble and better way of doing business but to showcase many other business leaders they are inspiring and promoting who do the same. It means that this notion of companies who aspire to success by upholding and modeling a philosophy of respect for people is growing exponentially, and slowly but surely making the world a better place.
To all the nominees and their nominators, we are thrilled to honor you and work with you to push this movement forward. There surely are many more leaders that our research simply hasn't discovered, and we would really love your help in learning about them for next year.
Here's to all of you - onward and upward to a better world for all through capitalism.
Garry Ridge, formerly of WD-40 Company
Nominated by Marshall Goldsmith
Garry Ridge is sharing his leadership experience now as a business coach and is working alongside one of our illustrious Social Capital CEOs, Marshall Goldsmith, who nominated Garry for this honor himself. As Garry jokingly says, "I just completed my 25-year apprenticeship in leadership; now it's time for me to put it to work."
The 25-year "apprenticeship" he refers to is his time as CEO of WD-40 Companies, a company whose bottom-line market success is matched with a culture where 97% of its people say they respect their coach. "Now, their coach is their boss," Garry explains. "We don't call our leaders 'managers' or 'bosses'; they're coaches. And why they're coaches: Because their job is to help the people they lead get an A [as in top mark on a report card]."
Building such a culture starts with being committed to the principle "it's all about the people." Says Garry, "A lot of people give this kind of blow noise about people are important. And then we go into a hard time, the first thing they do is they sacrifice their people. That's not right." He built WD-40 Company's management and culture on four pillars: care, candor, accountability and responsibility. "In a great organization, the leaders need to care about their people," he says. He breaks that down into two aspects. "One is, I care about you enough to reward you and applaud you doing great work. But I'm also brave enough to redirect you when the work you're doing isn't helping you succeed." And while the other three pillars have their own attributes, care creates the foundation upon which they all rest.
Pert of his inspiration for his philosophy of leadership he credits to the Dalai Lama, in a work he serendipitously was reading on his flight to Australia to take the company's helm. The Dalai Lama's words "Our purpose is life is to make people happy. If we can't make them happy, at least don't hurt them" caused him to realize that what he saw all around him was leaders with a lot of behaviors that were hurting people. So, he posed the challenge to himself: "How do you create a place where people go to work every day, they make a contribution to something bigger than themselves, they learn something new, they're protected and set free by a compelling set of values, and they go home happy?"
His explanation of why that was important to him perfectly sums up why we are so pleased to honor him as a Social Capital business leader: "Happy people create happy families; happy families create happy communities; happy communities create a happy world; and don't tell me we don't need a happy world in this turbulence we're in right now."
Alan Mulally, formerly of Ford Motor Company
Nominated by Marshall Goldsmith
Marshall Goldsmith nominated Alan Mulally for us to honor him as a Social Capital CEO, a leader Marshall thinks so highly of that he asked Alan to write the forward to his book "Work Is Love Made Visible."
Alan's view of work, and his leadership style as CEO of a workplace, is married to the idea of service. "I've always loved serving, and work is service to me. And it was always about the people," he says, explaining, "When you're serving, you want to know how it's going; you want to know what they think; you want to know what you can do to improve the environment and the culture about how we all work together." So, he creates what he calls a "culture of love by design."
Applying his engineering training in this people-centric direction, Alan says, "We actually design it." It's a working management system with five elements. "It was all about including everybody – I mean all the stakeholders – and they all know the vision, they all know the strategy, they all know the plan. And we're all working together to turn the reds to yellows to greens and continually delivering value for everybody but also profitable growth, because you can't help all the stakeholders if you're not growing the business."
His philosophy underlying his servant leadership style at Ford and earlier at Boeing he credits to his parents' iteration and reiteration of words of guidance. "We didn't have very many resources," he relates. But wisdom and caring were never in short supply. "Remember to seek to understand before you seek to be understood." "By working together with others, you are going to make a positive contribution to the moss people in your life." And very succinctly, "To serve is to live."
He took his servant leadership approach to Ford after Bill Ford recruited him to turn the company around from a $17-billion loss. Through a process in which he demonstrated his commitment to a culture change that encouraged transparency so as to solve problem – a stark variance from the more usual corporate practice of hiding problems so as to CYA – Alan secured buy-in from everyone and "we were well on our way to creating an exciting and viable profit going forward. And so, everything that we ran into, we all knew that if we used this working together -- and included everybody and we respected everybody and appreciated them and created this safe environment where they could share everything and be a part of the team instead of being all by themselves." His point was that no matter what happened, the team would not only able to save Ford but also create an exciting and profit company going forward -- "delivering value for everybody."
Providing dramatic validation for the value of respecting people as a way to do business, Alan demonstrated at Boeing and Ford that the way to turn around the company was to focus on the people. He was a leader in the Social Capital movement long before we put the name to it, and we are pleased to honor him for that leadership.
Steve MacMillan, Hologic
Nominated Jon Clifton
We honored Jon Clifton earlier this year for leading Gallup to empower people by providing knowledge to inform their decisions. Now he helps expand awareness of our Social Capital movement by nominating Steve MacMillan, CEO of Hologic, for the contribution the company is making to women's health globally.
"As chairman, president and CEO of Hologic, Steve MacMillan is focused on championing and improving women's health and well-being around the world through early detection and treatment. He leads about 7,000 global employees in more than 100 countries and territories with a unifying purpose to enable healthier lives for women everywhere, every day," says Jon.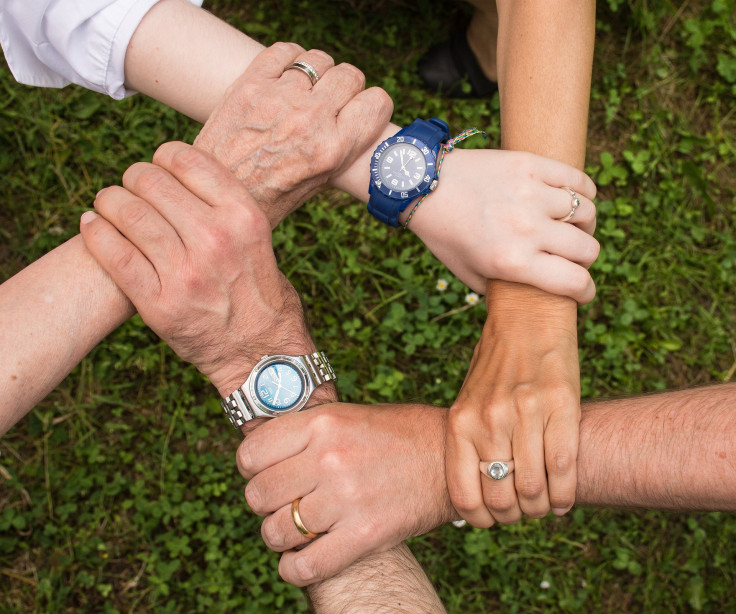 Social Capital's focus, of course is shining a light on companies and their leaders who are making the world a better place by doing business in a way that respects people and sees people as people. Steve lives by this. "People are at the core of what we do, and what we stand for," he says, explaining Hologic's purpose is to "Enable Healthy Lives, Everywhere, Everyday" and its teams share a passion to be Global Champions of Women's Health. "I and our teams of people around the world wake up every day trying to make a bigger difference in women's health, which has also benefitted our shareholders."
But he turns that care inward in the organization as well, as he notes with appreciation, "I view things through a very simple lens: It is our people who have invented and developed all of our industry-leading innovations, our people who manufacture these products, and our people who sell, service, and maintain our equipment for doctors, hospitals, and labs around the world which make us special."
He notes his employees' commitment to making the world a better place, showing up in person every day through the pandemic to develop one of the world's first molecular tests for COVID, and then producing tens of millions of tests. "In solidarity with our team, I have also worked at our facilities -- not from home -- every day. We believe so much in the importance of supporting our team that even our board of directors met in person all through the pandemic, with only one meeting conducted virtually."
Having this culture in which employees feel valued has allowed Hologic to make an even bigger difference in the world and emerge even stronger that before the pandemic arrived, and also fueled Hologic's passion to partner with Gallup to develop the Hologic Global Women's Health Index, the most comprehensive study on the state of women's health. "This annual study is now providing a strong foundation for leaders everywhere to take action to improve the state of Women's health," Steve says.
Many companies talk a lot about being pro-woman; this one is actually walking the walk to make their lives better, and through an economic mode. That is Social Capital at its best.
Maraia Tanner, STAR HARBOR Academy and Campus
Nominated by Lisa Marrocchino
The Social Capital characteristic we honored PROTEUS CEO Lisa Marrocchino for was knowledge, and knowledge is key in her nomination of Maraia Tanner, CEO of STAR HARBOR. "Firstly, she is a great leader and mentor and a woman CEO." Taking the opportunity to acknowledge Maraia's support and help in furthering PROTEUS's efforts, Lisa notes Maraia's vision for STAR HARBOR Academy and Campus includes STEM education, cohesion and leadership training for groups and corporations.
I believe happy customers will only be the result of having built a happy team," Maraia says. "To me, that means recognizing that employees are first people -- with lives, hopes, dreams, bucket lists, family." Instead of viewing team members as replaceable assets from which to extract the most for the least possible expense, Maraia has been intentional in setting policies and creating context in which Star Harbor can be a means to accomplish their own life goals, whether that be professional or personal. "As a start-up with a limited working budget, this means we've had to think beyond the paycheck to what are the things we, as individuals, really want and need out of life? And how can STAR HARBOR help make it happen?"
Her philosophy about creating that kind of corporate culture lies in the comparison she shares of two companies she worked for while in college:
Company A treated its employees as though it was doing the employees a favor by providing them a job, required associates to wear current apparel but provided only a 10% discount -- so much of each paycheck went to purchasing their clothes – and was terrible about granting time off for family or life events. Management was constantly grumpy and gave only enough hours to ensure there were no benefit requirements. The result was Company A's employees found ways in which to even the scales at every opportunity -- whether that was labeling perfectly good clothes as defective, adjusting their timecards, disappearing without notice when they had had enough or simply treating the customers as they themselves were being treated: not well.
Company B, on the other hand, provided great training; all levels of management started in the same entry level position and so knew and appreciated the work that went into each role within the store; treated the employees with respect; gave quarterly reviews -- with pay raises for doing even just an adequate job -- fostered a sense of community, made benefits available regardless of the number of hours worked. These employees were happy to come to work, routinely went above and beyond basic job descriptions, volunteered for difficult-to-cover shifts, had pride in working there and treated the customers exceedingly well.
Fast forward to today. Company A's retail stores are out of business in the U.S. and Company B has more than 550 stores across the U.S. -- up from 59 when Maraia worked there in the early '90s. "These experiences and the results these companies generated provided a stark contrast that has colored the way I think about business and, in particular, employees," Maraia shares.
"At the end of the day, I believe we all have at least two things in common," Maraia says. "We want to enjoy the life we've been given and feel that our time on Earth mattered." It's the combination of STAR HARBOR's mission -- to leverage the excitement, inspiration and innovative capacity of space to make a profoundly positive impact on our home planet – combined with the commitment throughout the academy to take care of its employees and operate with integrity in the process that Maraia believes has enabled the enterprise to bring together "some of the most remarkable people the planet has to offer.
"I am incredibly proud of and grateful to my team every day for the hard work, support and enthusiasm they bring to the company, our partners and each other," Maraia says. "Ad astra!"
Jason Lippert, LCI Industries
Nominated by Bob Chapman
Bob Chapman nominates LCI Industries CEO Jason Lippert as a Social Capital CEO, describing him as a very forward-thinking leader who practices care as a leadership principle within his company and sees how it is possible to change the world through changing the way you lead your business.
Interestingly, it seems Bob was acritical force in Jason's adoption of Social Capital principles; Jason has credited Bob's TED Talk "Truly Human Leadership" for changing him from a hard-driving boss who suffered employee turnover of greater than 100% to one who now considers his workforce to be "team members and leaders."
Of his business -- a $5-billion global manufacturer of components parts for various industries, with more than 100 divisions globally and more than 15,000 team members – Jason says, "We've been on our culture journey for about 11 years, and I can tell you that we've reduced turnover from 125% to 30% by focusing on culture." Jason's goal is to make sure the core values and leadership values live and breathe in the organization every second of every day.
"One of the key things we've done to prove to our people that culture matters here is to put our money where our mouth is" – actually putting resources toward a culture department. "Here at LCI industries," Jason continues, "we've got a culture and leadership department, led by a chief culture and leadership development officer and 30 people in that department."
LCI holds its people accountable to its values, and, working in that environment 40 to 50 hours a week they eventually build very healthy habits as a result and that carries over into the rest of their life at home and outside the work walls. "When our team members live out our values at home, it helps make better and stronger family units and kids grow up learning more about values." And significantly, he adds, "This can only help make our communities and ultimately the world a better place."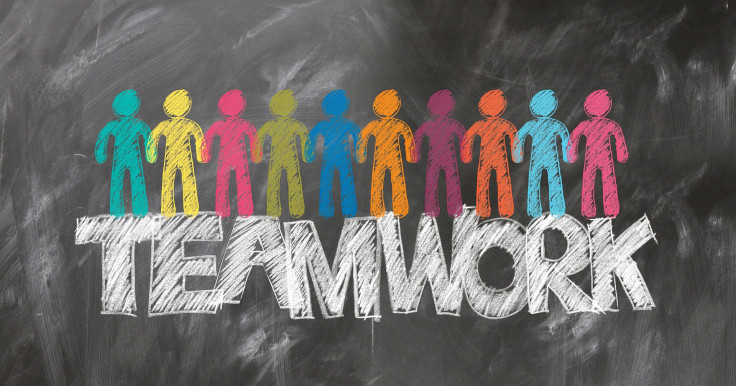 To ensure his employees stay on track to improve themselves, he's made it a requirement that employees write out both a personal and professional growth plan. This, Jason believes, will make the business better and flow outward to benefit its communities, "and the world starts to become a better place as people work on becoming better human beings through these growth plans."
Jason has discovered an unanticipated side effect of working at culture so hard: businesses have taken notice. More than 100 businesses have reached out and are paying LCI to help them create a better culture for them. Pointing out that this means their team members are getting treated better and cared for in better ways, and those people go home and live happier healthy lives and create better and stronger family units, Jason says, "This is the true ripple great culture-minded businesses can have -- to help other businesses get on the journey."
In fact, Jason shares, "Ultimately, we have a line around here in our company that 'we believe business can be a force for good in the world.'"
We couldn't say it better ourselves.
We are pleased to honor Jason as one of this month's Top 10 Social Capital CEOs.
Hubert Joly, formerly of Best Buy
Nominated By Marshall Goldsmith
"You can see work as part of your fulfillment as a human being -- part of your quest for meaning," says Joly, former CEO of Best Buy and the individual credited with bringing the company back from the brink of failure to the pinnacle of success. And he did it by loving and respecting people.
"As Khalil Gibran says, 'Work is love made visible,'" shares Hubert. But he is not some impractical, feel-good guru touting platitudes. His beliefs are backed up by real success.
Hubert unleashed what he calls "human magic" to turn around Best Buy.
"If you can connect the search for meaning of the individual with the purpose of the company, then magical things happen," explains Hubert. He believes in what he calls "human magic": mobilizing people to give their best effort and having that, then, translate into extraordinary performance. So, the first concern of a business leader is how the people in the organization are doing. Checking on how the clients are being served comes next. Lastly in this hierarchy are the financials. In Hubert's view, "If you start with finances, you'll never get to people and clients, and, at the end of the day, it's those two things that truly drive the business."
Hubert Joly's record at Best Buy would make any business leader proud, but it's what he did for his employees and his customers, and his ideas about how business can and should give everyone access to the prosperity, possibilities and experience of a successful life that made us happily include him in last year's list and is also a big part of why Marshall Goldsmith nominated him for us to honor again this year.
Taking the reins as CEO in 2012, he initiated a "Renew Blue" transformation (a reference to the color of the shirts worn by sales associates), bringing the company back from its spiral of declining revenue and profitability, and causing the stock to triple in 2013, and he did it without laying off employees but instead investing in them.
Hubert tapped employees for suggestions and retrained employees to become experts in new tech such as virtual reality. Hubert's cost-cutting reforms hit the company's SG&A (selling, general and administrative) expenses first as he doubled down on delivering on Best Buy's customer promise -- provide a low-price guarantee, the latest and greatest devices and services in one place, impartial and knowledgeable advice, the ability for customers to shop when and where they want and have support for the life of the product.
One of Hubert's central beliefs turns traditional capitalism on its head: The purpose of a business isn't to generate revenue or increase the bottom line but rather to make people's lives better. And he believes in organizations using that platform to make the world a better place for people to live in. He insisted management help create meaning for the employees and actually literally listen to their dreams rather than treating them as costs to be minimized.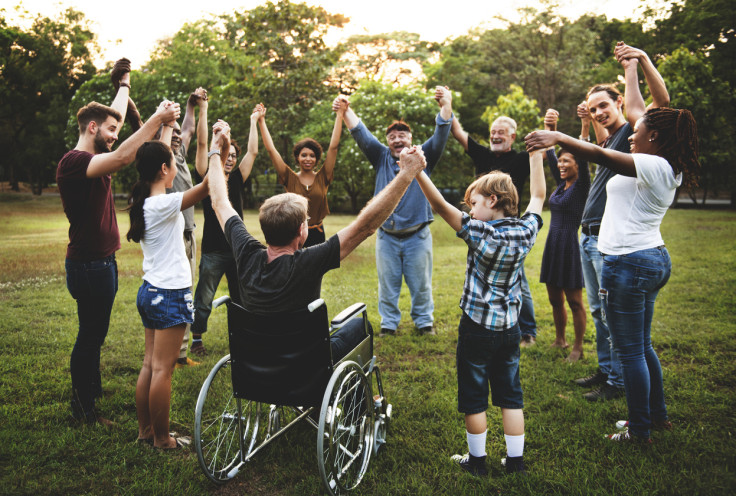 A central theme of Hubert's that we really love is his belief in every single human being's right to be treated fairly and to have "access" to the experience of human worth.
He recounts seeing one of his managers put this into play: "I watched the head of [this store] ask his employees what their dreams were. One said he wanted to buy a house for his family. The manager told him that they would work together to help him develop his skills, move up in the company, and make his dream a reality."
Now, as a Senior Lecturer of Business Administration at the Harvard Business School, Hubert is helping inspire the next generation of business leaders with a new, better view of business and capitalism founded on purpose and humanity -- the Social Capital philosophy we love so much!
Shari Ballard, Minnesota United FC
Nominated by Jasmine Jirele
Speaking of Best Buy, our next nominee spent years at Best Buy after starting as an assistant store manager and then rising up to become an executive there. In fact, she was once hailed by Fortune as "one of the women who saved Best Buy."
Shari Ballard left BestBuy to become the CEO at Minnesota United FC, the professional soccer club, in 2018, bringing a whole lot of that human magic Joly spoke of to the team.
"At the core, it's all the same thing," explains Ballard. "It's people coming together under different kinds of umbrellas. Sometimes it's a sports team, sometimes it's a retailer, sometimes it's a church, sometimes it's a kids' soccer team. We kind of group ourselves. But at the core, they're all the same. They're a group of people trying to come together to do something meaningful. And so, that is very familiar. And it's energizing."
Nowadays, she says her priority is, "first and foremost, to put a winning team on the field and wrap it with a world-class fan experience."
But as Jasmine Jirele, who nominated her, observes, Shari's notion of a "winning team" and her leadership strategy is about a lot more than sports.
"Shari brings a wealth of leadership experience to the table. She started as an assistant store manager at Best Buy and moved through the ranks of the organization leading a number of functions," says Jasmine. "She was successful and effective because she is a lifelong learner and a tremendous listener. She keeps her ear to the ground with customers, employees, etc., and has translated these skills to the way she engages with the MNUFC constituents. For example, she has invested significant time and energy engaging the supporters groups, and building relationships and fostering partnerships for the benefit of the community with the various "neighbors" of the Midway."
That's probably why Shari has been so successful so quickly. Minnesota United is only five years old but last year made it into the first round of the 2021 MLS Cup playoffs.
"I think by any reasonable measure it would be very hard for us to find a professional major league sport that has had more success in its first five years than Minnesota United," says Shari. "It's an exciting time to attract new audiences and new people to sports in the U.S.," she added. "It's fun and it's also an honor."
She not only turned the team into a success on the field but in the community with amazing fan support, enjoying sold-out matches in the 19,000-capacity stadium and a waitlist for season tickets. Part of that has a great deal to do with Shari's unique ability to reach out to diverse groups. Though soccer interest has been growing overall in Minnesota and across the U.S., its audience is more diverse and younger than other sports, something that Shari not only understands but celebrates.
"Shari fosters a culture of inclusion within her team, in an industry (sports/sports marketing) that has not traditionally been a leader in diversity and inclusion," says Jirele exuberantly of her nominee. "She has embraced the opportunity to connect the values of soccer (acceptance, patience, competition, sportsmanship, justice, integrity, teamwork, inclusion) to the community, and to be a visible female leader working to change the profile of the sport in the community. She is also results oriented and, in the context of the MNUFC, is inspiring the team to capitalize on the opportunities that success can bring to raise the profile and contributions of the team in the community."
People must believe the "why," explains Shari. As a club, Minnesota United strives to promote soccer in a way that is unifying; that's the club's "why."
"You don't have to go any further than a game day at Allianz," Shari says. "Look across the stadium and you see all kinds of different people from all different aspects of life. We all get there in our own story. On game day, it is 100% we are one."
Shari says this bigger purpose drives a communal appreciation for one another.
"In my view, it's a microcosm of the very best of humanity," she explains. "At the core, that is what we are trying to do."
Antonio Nuño, Someone Somewhere
Nominated by Ed Bastian
Ed Bastian has been an active participant in our Social Capital section, helping us spotlight a wide range of experiences that put Social Capital in action. He has nominated Antonio Nuño, co-founder and CEO of Someone Somewhere to share the Social Capital accolade.
"Someone Somewhere is a lifestyle brand that provides employment to artisans in Mexico's poorest villages," Ed says. He notes that Antonio has been named one of Fast Company's most creative people for his company's efforts to created elevated products while paying local artisans a fair wage. His own belief in the company is evidenced in the fact that Someone Somewhere can be seen on board Delta flights via the airline's latest amenity kits.
Social Capital is, ultimately, about people, and people, Antonio says, "are the reason why we started Someone Somewhere." Volunteer trips in high school opened his and his friends' eyes as they worked in different indigenous communities and became very close with a lot of families. "We realized that most women in these communities were artisans who did amazing things with their hands, but that they were really struggling to live from this work," he says. "The problem was clear: their designs, materials and sales channels didn't match with what the world was demanding. One in every 25 people in the world is a struggling artisan (it's the second largest source of employment in LATAM, Africa and Asia), so we realized that if we could build a brand that connected their talents with the needs of global corporations and consumers, the impact could be massive."
One partnership they've built toward that goal is with Delta Air Lines. Since February of this year, Someone Somewhere has been making the amenity kits for all their Delta One passengers (and now also for all Delta Premium Select Passengers). It's a partnership that is providing better opportunities for more than 1,500 people in vulnerable communities -- and it is stopping more than 150 tons of textile waste from reaching the landfills, as the handcrafts are made with repurposed materials.
"We believe that poverty and climate change are the two biggest problems we are facing as a society, so we have worked so hard to build a model that puts people and the planet first," Antonio says, emphasizing the need for large corporations and social enterprise organizations to work together to achieve these ambitious goals on time.
"Partnerships like the one we have with Delta Air Lines are allowing us to achieve two metrics that we value way more than sales and profits: We are currently weaving enough recycled threads to circle the Earth two times every single day, and in the last 12 months we've generated more than 500,000 hours of work for indigenous artisans" Antonio says. "It's very easy to wake up motivated in the morning when every minute you spend working translates to so many minutes of work for others."
We at Social Capital appreciate that partnership as well, and for bringing this incredible company to our attention.
Rachel Romer, Guild Education
Nominated by Brian Niccol
We have honored Rachel Romer twice now for her commitment to breaking the cycle of poverty in many families by bringing the opportunity of education and upskilling to workers throughout America amongst other admirable attributes. Her family experiences opened her eyes to the critical role of education in achieving at least a middle-class level of economic security.
Now, Rachel is trying to make America and the world a better place by helping people gain an education through their employer's tuition benefits -- leading to increased employee satisfaction, and improved retention for employers. The goal is to get people into higher-paying jobs who would otherwise be sentenced to a lifetime of lower wages.
"There are 88 million working adults in need of reskilling or upskilling in order to compete in the future of work, 64 million of whom do not have a post-secondary degree," passionately states Romer. "Providing access to education and upskilling to these working adults and, importantly, in a way that allows them to avoid incurring any short- or long-term debt, is critical to their success and ability to succeed in the future of work, as well as to the success of their employers."
Now seven years old, Guild's current valuation after its latest round of funding is $4.4 billion, and it has relationships with an impressive cadre of corporate partners like Walmart, Disney, Discover, Lowe's, Chipotle and Taco Bell to provide their employees debt-free tuition and access to everything from high school diplomas to master's degrees.
"We work with the largest employers in the country to offer education and upskilling to their workforce.," explains Rachel. "We help their employees go to school debt-free while helping the companies connect education and upskilling to their talent strategy, both to upskill their workforce and as a tool for retention and recruitment."
"Guild's mission is to unlock opportunity for America's workforce through education," states its website, "with a double-bottom-line business model that does well by doing good."
And Guild is clearly doing a whole lot of good by making people aware and helping people access and capitalize on the resources they might not have even known were available to them. According to Guild, in the last 12 months, more than 5 million employees had access to Guild's Career Opportunity Platform through their employer. To date, Chipotle -- another Social Capital honoree company -- has had more than 13,000 employees participate in Cultivate Education and reports higher retention and promotion rates among the group, which is why its CEO, Brian Niccol, nominated Rachel to be honored.
Guild, which gets paid only after students have successfully completed their programs, offers a technology platform and coaching to help working students make the most of the benefit and says tens of thousands start classes every month.
"By investing in education and skilling for frontline employees, Guild enables companies to unlock DEI, talent and business outcomes," says Rachel. "Companies that partnered with Guild have realized an average of $2.84 in savings for every $1 invested in education benefits -- a net return of $1.84. Employers see the ROI of investing in their employees with higher recruitment, retention, upskilling and employee satisfaction rates."
In the last 12 months, Guild learners have a 43% higher retention rate compared to non-engaged employees.
"For Chipotle, frontline employees who participated in the education benefits program were six times more likely to move into a management role than frontline employees not engaged with the program," proudly states Romer. "On average, these promotions equated to a $135,000 increase in annual income."
To support those students who are not fortunate enough to be working at affiliated companies, Guild partners with and provides technology to the SkillUp Coalition to help laid-off and furloughed workers access the training and employment opportunities they need to secure a place in the economy of the future by connecting them to education and training opportunities to upskill for new roles and help them advance in their careers helping to make society better by making people stronger and more capable -- all through a capitalistic model.
"Guild is on a mission to unlock opportunity for workers, says Rachel Romer. "At Guild, we succeed when learners succeed."
Chris Hilger Securian Financial
Nominated by Walter White
"Chris understands the important role Securian plays in St Paul as one of its largest downtown employers," says Walter White who we recognized last year for his powerful support of the social, civic responsibility of companies to support not just their employees and customers but also their local communities.
"This has become particularly critical given the challenges posed by the pandemic, social unrest and public safety issues," explains Walter. "He [Chris] is very involved in solutions to these challenges, whether related to the company or to the broader community, and he is a leader in the St Paul Downtown Alliance, the Minnesota Business Partnership, and the Federal Reserve Bank."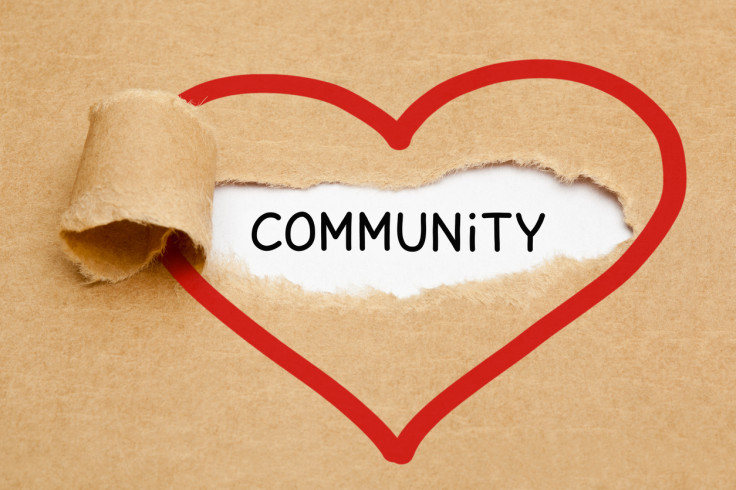 When Hilger faced the challenges of the pandemic, the CEO of Securian Financial stepped up to the people plate and found clever solutions to grow the company while also growing goodwill in the company, the customer base and the community.
"Our employees were very anxious," says Hilger, who was immediately thinking, "What can we do to help gain the confidence of our team and give them some direction?"
What Chris came up with was right out of the Social Capital handbook. "We're going to focus on three things. No. 1: Taking care of the people who count on us. No. 2: Protecting our financial strength. No. 3: Preparing for the future."
Securian Financial, which offers insurance, investment, and retirement products and services, generated $6.9 billion in revenue in 2020 and had $97.8 billion in assets paid out $1.25 billion in Covid-related death benefits to about 14,000 families. "We didn't know how contagious it was going to be or how deadly the virus was going to be," Hilger says, but his company was financially prepared to handle a pandemic.
Hilger proudly declares there wasn't any focus on short-term profitability, even though there were plenty of immediate challenges. Still Securian lived up to the expectations of employees, managers, regulators and customers. Securian ramped up customer service resources to help the company's policy holders and offered leniency on payments and quickly dispersed funds to claimants.
Ramping up such services with 95% of the company's workforce working from home was no easy task; yet, without laying off or furloughing employees, Securian provided two weeks of additional paid leave for those impacted by COVID-19, covered costs of testing, and provided a $500 stipend to improve workspaces at home. It retained 91% of its roughly 7,000 employees in 2021. Meanwhile, it hired nearly 400 new employees, including 25% diverse hires. Securian did all this while increasing net income by 28%, to $312 million, because of strong realized gains on investments.
Then tapping into that importance of supporting the local community, the company also donated around $1.5 million to local food banks and small businesses and made a sizable donation of masks to the state's nurses association.
"We take a lot of pride in how we can support our customers and families," Hilger says. "Our business is all about protecting futures, so there is no surprise that our motivation was to support our stakeholders."
When tragedy struck on May 25, with the killing of George Floyd, Hilger recalls. "The aftermath of this was devastating for the community, and I knew we needed to do something for people to take our values seriously."
Chris wrote company-wide statements about the need for Securian to address the societal challenges that were facing the community. The company increased education efforts for employees, such as informative listening sessions and a book club series -- both of which Chris personally took part in. Securian also donated $500,000 to related causes.
Hilger remembers his CEO predecessor Bob Senkler saying, "We have to be out doing good in the community." He watched Senkler repeatedly get involved in projects to make St. Paul a better community. "He brought to life what it meant to be a servant-leader," Hilger says.
And he followed Senkler's civic lead. Hilger has chaired the Saint Paul and Minnesota Foundation board, and he currently serves on the boards of the Saint Paul Downtown Alliance and Federal Reserve Bank of Minneapolis.
"Just do things for the common good, feel great about it, and make your community better," he says.
© Copyright IBTimes 2023. All rights reserved.