'League of Legends: Wild Rift' China Launch Imminent
KEY POINTS
The recent approval of "League of Legends: Wild Rift" from the Chinese government is crucial for establishing the game's eSports ecosystem in the region
Riot Games is set to launch the game in the U.S. this year
The mobile MOBA title announced that it had opened the appointment service for its China server
The China National Press and Publication Administration (NPPA) recently approved the mobile MOBA title "League of Legends: Wild Rift" alongside 32 other games, which indicates that the game's launch in the region is imminent.
Game developers typically wait for a considerable length of time before receiving the approval of their titles from the Chinese government. Some of the titles, particularly those made by developers outside China, often fail the process. For instance, "Rocket League" received the country's approval after a two-year beta period, while "PUBG" until now has not yet received any approval from the Chinese government.
Interestingly, "League of Legends: Wild Rift," along with 32 other games, did not experience the same fate. Daniel Ahmad, a senior analyst at Niko Partners, recently shared on Twitter the good news about the launch of "Wild Rift" in China. The approval from NPPA is crucial for Riot Games, particularly in establishing the game's eSports ecosystem in the region.
Also, Riot Games cannot monetize the game in the absence of the government's approval. A few hours following NPPA approval, Royal Never Give-Up (RNG), a Chinese esports organization, posted on Weibo that it is recruiting for "League of Legends: Wild Rift" players. Additionally, the official Weibo account of the mobile MOBA title also announced that it had opened the appointment service for its China server.
Riot Games launched the game's limited alpha in Brazil and the Philippines in Jun. 2020. In Sept. 2020, the game developer launched the closed beta in Southeast Asia through Apple's TestFlight and Google Play. A few weeks later, the closed beta returned and included Japan and South Korea.
By Dec. 2020, the beta of "Wild Rift" reached the CIS, Europe, Vietnam, Oceania, the Middle East and Turkey. The game is set to launch in North and South America sometime in the spring of this year. At the same time, a release in India is still unknown. Initially, the game developer planned to officially release the game in 2020, but due to various issues, mainly caused by the global pandemic, the release date is still uncertain.
"League of Legends: Wild Rift" is now available for download on iOS and Android devices.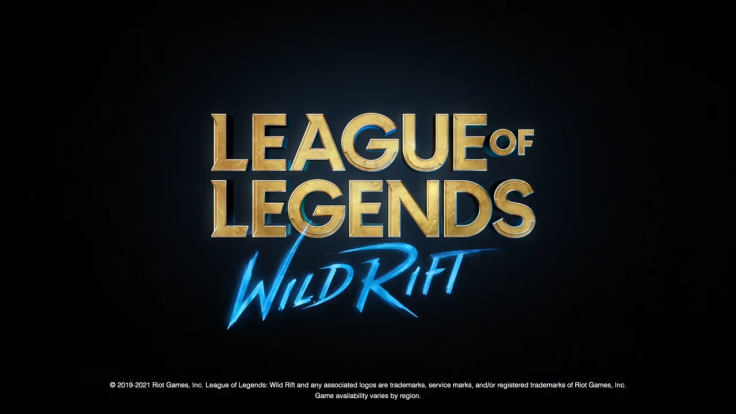 © Copyright IBTimes 2023. All rights reserved.