LeBron James VIDEO: Watch King James's Hot Streak In February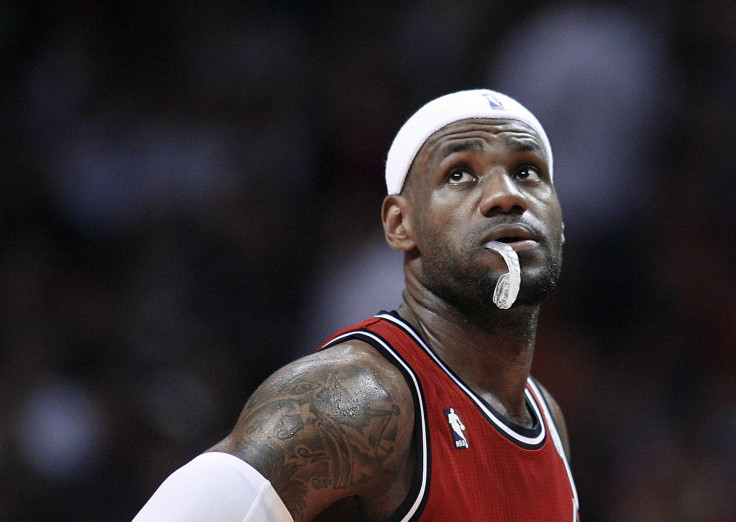 An NBA record six straight games with 30 points at a 60 percent clip will garner comparisons to the greatest players of all-time. But LeBron James is accustomed to such lauded attribution.
As the NBA prepares for All-Star Weekend, and the most famous player in league history, Michael Jordan, celebrates his 50th birthday, James has once again called for the spotlight with an incredible display of fundamentals and unique, never-before-seen athleticism.
Not even Jordan can touch James's streak. Only two other players, Adrian Dantley and Moses Malone, have scored 30 points and shot a minimum of 60 percent from the field.
James leads first-place Miami in points, rebounds, assists and steals, and is first in the NBA in Player Efficiency Rating, or PER, at 31.29.
Now in the heart of his prime, the 28-year-old is just behind Jordan in career PER, and can challenge the single-season record for efficiency held by the late Wilt Chamberlain. Back in the 1962-63 season Chamberlain posted a 31.84 PER, averaging 44.8 points and 24.3 rebounds, shooting nearly 53 percent from the field, and leading the league in minutes at 47.6 per game.
In today's faster and more athletic game, it is highly unlikely James could tally those ridiculous numbers, but the efficiency mark is well within reach. He began his streak against the Toronto Raptors back on Feb. 3 with 30 points on 10-for-16 shooting, and followed that up with a 13-for-14 night against the Charlotte Bobcats.
James then continued the streak against the Rockets, Lakers, and Clippers, and tied the mark versus Portland with 30 points, six rebounds, and nine assists. During the streak James has gone 66-for-92 from the field, for 71 percent, and Miami has won all six games.
Strangely, James could have broken the record by now, if he had made two more baskets against Indiana back on Feb. 1, when Miami fell 102-89. James could only muster 28 points and six rebounds in that outing.
The amazing highlights from James's last six games can be found below.
© Copyright IBTimes 2023. All rights reserved.