Lifetime Christmas Movies 2021 Will Include These Big Names, Major Cast Reunions
We might still be months away from the holiday season and Christmas might be the last thing on most people's minds as the warmer months approach and summer starts shaping up to be normal again, but Lifetime is really looking ahead to the holiday season, by already lining up several all-star casts for some of their planned festive films.
After previously announcing a "tentpole" holiday film starring and produced by Reba McEntire, the network is once again proving that it has an ambitious slate on tap for fans as it approaches the 2021 slate. In a new press release, not only did the network confirm some fan-favorite stars like Melissa Joan Hart, Kelly Rowland, Mario Lopez and Jana Kramer are coming back for new films, but two additional movies will feature members of "The Brady Bunch" and "High School Musical" casts as well.
The first film, titled "Blending Christmas," will be directed by Marla Sokoloff ("Fuller House," "The Road Home For Christmas) and star Haylie Duff ("All About Christmas Eve"), Aaron O'Connell, Beth Broderick ("Always and Forever Christmas"), Telma Hopkins ("Christmas Hotel") and Greg Evigan ("The Christmas Listing").
However, more exciting about the film will be the fact that it brings back together several members of the cast of "The Brady Bunch," including Barry Williams (Greg), Christopher Knight (Peter), Mike Lookinland (Bobby), Susan Olsen (Cindy) and Robbie Rist (Cousin Oliver), as well as Jennifer Elise Cox, who portrayed Jan in the film versions of "The Brady Bunch."
As for what will happen in the film, according to a synopsis, "The holiday season is in full swing when Emma (Duff) learns that the resort where she used to spend Christmases with her family is being redeveloped. Her boyfriend Liam (O'Connell), hatches a plan to bring her to the resort one last time to propose! He secretly invites both their families to join them and Emma is delighted when she arrives to find the whole family bunch there. Of course, no holiday gathering is complete without drama, and soon the families are bickering over every detail! The added stress from trying to blend the two families eventually takes a toll on Emma and Liam, who start questioning their own relationship. Now just days before Christmas, the two families realize that they're going to have to work together in order to reunite Emma and Liam!"
In addition, a second film, "A Christmas Dance Reunion," will reunite Corbin Bleu and Monique Coleman, who portrayed Chad and Taylor in the "High School Musical" trilogy. In that film, "Successful attorney Lucy Mortimer (Coleman), along with her mother Virginia (Kim Roberts) return to the Winterleigh Resort to help celebrate the hotel's final Christmas season before the resort closes its doors permanently. One there, Lucy is reunited with the owner's nephew and her childhood Christmas Dance partner, Barrett Brewster (Bleu). Though the resort has fallen on hard times and has stopped most holiday events, Lucy leads the charge in recreating the beloved Christmas traditions, including the popular Christmas Dance, to bring together new families and new hope to the resort. Now, Lucy must decide if she's willing to take a risk on love and partner up once more with Barrett for what could be the last Christmas Dance."
These films aren't the only ones that could be on the slate though, with a 2020 film that was supposed to star Betty White potentially still in development as well. That movie had been delayed due to the COVID-19 pandemic, and late last year, it was still planned to be a part of the 2021 slate, though it's unclear if it is still going forward, as White is now 99 years old and may be more cautious to accept a role due to concerns over potential exposure to the virus.
In addition, the network will likely once again see a very diverse lineup when it comes to not only what stories are told and who is seen in front of the camera, but behind it as well, with Sapna Vyas, Vice-President of Original Movies telling International Business Times previously that the network is committed to telling as many true stories as they can, as authentically as possible, which means having casts and crews that represent all walks of life.
"It's true to who we are as a network, to our audience, and to our talent. It comes very organically...it's not just some frosting put on at the end of the movie to figure out," she said at the time. "We care about who is behind and in front of the camera from the get-go and thinking bigger, and of course, we want to stay in the space and continue to be proud of what we put out there."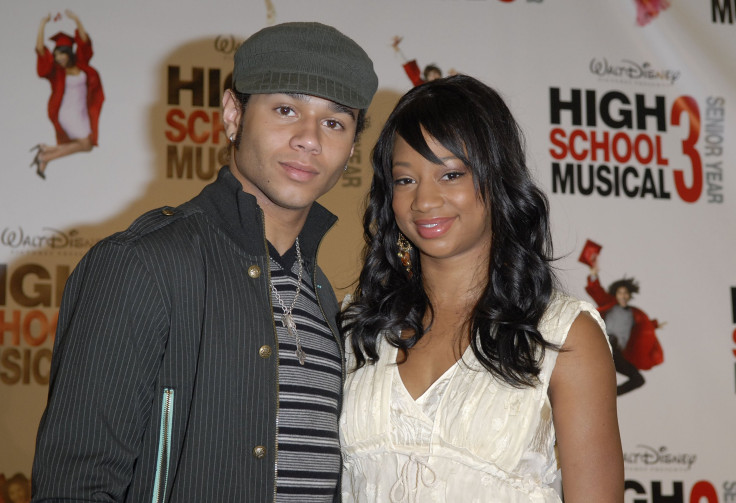 © Copyright IBTimes 2023. All rights reserved.