Logitech Abandons Console Peripherals In Effort To Cut Costs
"These results are unacceptable," CEO Bracken P. Darrell said of Logitech's $195M loss.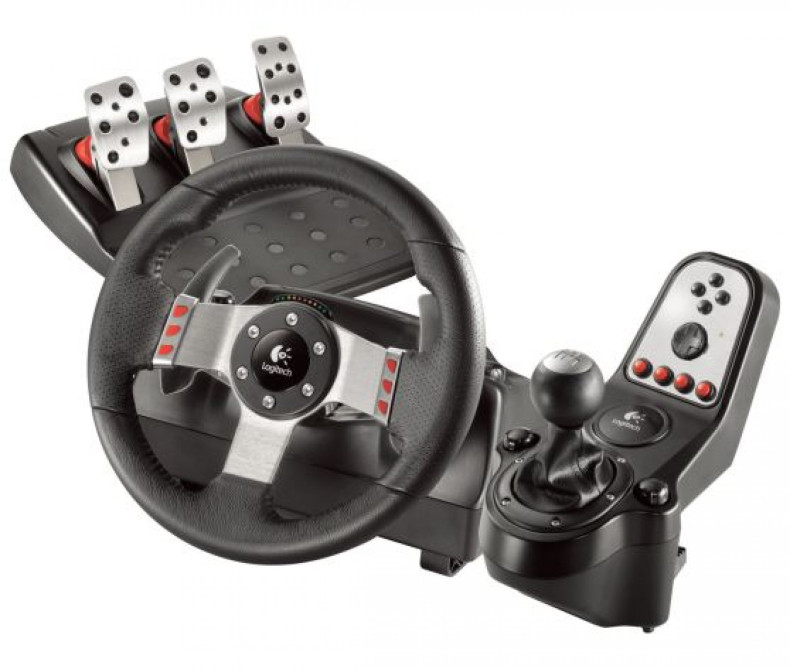 Prominent hardware peripheral manufacturer Logitech (Nasdaq: LOGI) is jettisoning its console peripheral division to trim costs after posting a $195 million third-quarter loss this week.
"These results are unacceptable, and we are taking decisive action as an outcome of my strategic review," Logitech CEO Bracken P. Darrell said in an earnings statement on Thursday.
"We are taking immediate actions to shape a faster and more profitable Logitech," Darrell added. "We are developing more mobility-related products, leveraging the powerful growth of tablets and smartphones. We intend to sustain our leadership in PC platform-related products where we have engineering, distribution and scale advantages."
When reached for comment on this story, a representative from Logitech's G-Series provided an emailed statement saying that the company "is focusing in two areas" for its future peripherals: "the PC platform and mobility platforms (tablets and smartphones), with the objective of returning to profitability."
"The PC platform products are the largest part of Logitech's business now and the mobility products represent the greatest growth opportunity," a representative for the company said in the statement. "On the PC platform side, PC gaming is a growing market and Logitech has a strong core competency in key peripherals for this market, such as mice, keyboards and headsets."
The Morges, Switzerland-based company attributed the heavy losses and a 14 percent drop in sales to a weak PC market. But in his comments to investors, Darrell added that making a "faster and more profitable Logitech" meant discontinuing product lines that were underperforming.
While Darrell highlighted sales of Logitech's Ultrathin Keyboard Cover for the iPad as an example of "continued strong demand" for the company's non-PC-related products, he said that "a number of product categories […] no longer fit with our current strategic direction."
"As a result, we have initiated the process to divest our remote controls and digital video security categories, and we plan to discontinue other non-strategic products, such as speaker docks and console gaming peripherals, by the end of [the year]," Darrell concluded.
Despite discontinuing its line of console gaming peripherals, however, Logitech later assured fans of its acclaimed keyboards, mice, and headsets that the G-series was not going away entirely, telling one mournful Twitter user that "PC gaming continues to be a priority for the company."
Darrell also said in a forum post the day before Logitech posted its loss that the company has "publicly announced a plan to hold the Harmony business for sale," but he insisted that "Logitech is not shutting down the Harmony business and certainly not the service."
Seeing as it's the world largest manufacturer of computer mice, PC peripherals -- gaming and non-gaming alike -- remain Logitech's strong suit.
But by citing the "continued weakness in the global PC market" to account for its own "disappointing Q3 results," the company seems to accept that its reliance on its PC peripherals is an imperfect stopgap solution at best, no matter how respected its brand may be. Other respected brands operating in the background of the PC gaming industry, like Turtle Beach and Nvidia (Nasdaq: NVDA), used their time at the Consumer Electronics Show (CES) earlier this month to reposition themselves as mobile-friendly brands.
"PC gaming is very closely tied to our strategic areas of focus," Logitech said in its emailed statement. "Console gaming has not been a big part of Logitech's business for some time. Again, this is about focusing the company's resources for success."
In his letter to investors, Darrell noted that the company is planning to "expand [its] presence in the growing tablet accessories category with the launch of a number of exciting new products later this quarter."
Logitech shares inched downward by 0.43 percent during Friday trading, closing at $6.96 per share.