LOOK: SB19's 'Gento' Has Surpassed 22 Million Streams On Spotify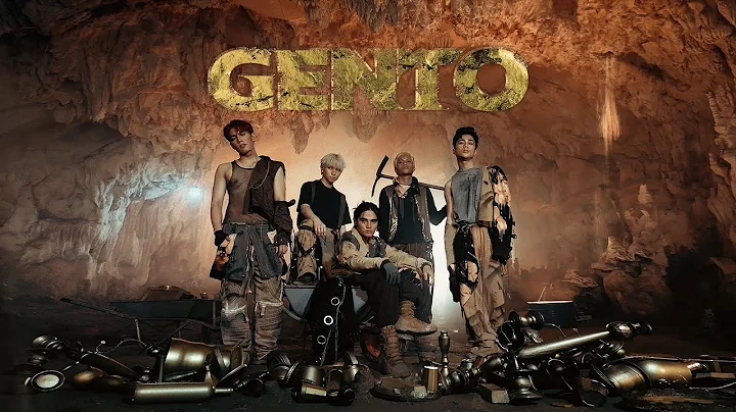 KEY POINTS
SB19's "Gento" was released in May ahead of the group's "PAGTATAG!" EP in June
The song has been a hit as a TikTok dance craze among idol groups in South Korea and Japan
The "Gento" dance craze continues to maintain its popularity among K-Pop and J-Pop idols
Filipino boy band SB19's hit song "Gento," which has been making waves and promoting Filipino pop music in different parts of the world, recorded a new milestone.
On Monday, "Gento" surpassed 22 million streams on Spotify, per SB19 Spotify Team. "Thank you, A'TIN for [your] undying support for MAHALIMA!" the fanbase account tweeted.
As of press time, the empowerment pop, hip-hop track from SB19's "PAGTATAG!" EP comes next as the group's most-streamed song on Spotify next to "MAPA," which currently boasts over 48 million streams on the online music streaming platform alone.
"Gento" recorded its first million Spotify streams on May 27, just eight days after its release. As it became a hit in different parts of the world, its streams continued to grow in number.
On June 17, "Gento" exceeded the 10-million mark in Spotify streams, per the SB19 Spotify Team. On Sept. 6, SB19's hit song surpassed 20 million streams on Spotify.
"Gento" is a pop, hip-hop track recorded by Filipino boy band SB19 for its "PAGTATAG!" EP. The song, which talks about empowerment, was written by SB19's leader Pablo and co-produced by Joshua Daniel Nase and Simon Servida.
In the song, Pablo used gold mining and refining gold as a metaphor for achieving success.
Since its release, the song has gained overwhelming success, with many celebrities and idols all over the world dancing to it.
On TikTok, the "Gento" dance trend continues to dominate South Korea, most notably the K-Pop industry, with several idols jumping on the craze.
K-Pop idols who joined the "Gento" dance challenge on TikTok include ZEROBASONE's Sung Han Bin and Park Gun-wook, BAE173's J-Min, Lee Han-gyul and Muzin, TIOT's Kim Min-seoung, MCND's BIC and Huijun, THE BOYZ's Juyeon and Sunwoo, 8Turn's Myungho, Minho and Yungyu, ATEEZ's San, ONEUS' Hwanwoong and Leedo, WEi's Kim Yo-han, ATBO's Ryu Junmin and Jeong Seunghwan and ENHYPEN's Jay and Jungwon, among many others.
Other South Korean personalities like singer-songwriter Oh Sae-bom, TikTok star Vincent Hsu and fashion model Haesung also joined in on the "Gento" dance craze.
The "Gento" dance fever has reached Japanese idols and fans, too. Among the many J-Pop groups and idols who hopped on the craze are &TEAM's K, Johnny Jr.'s Kairi Kitano and Sora Ota, Bullet Train's Yuki, Ryugujo's Ito Keigo, MY0NE's Rikuto, TFN's Noa and Kio, INI's Kimura Masaya and Matsuda Jin, former "Boys Planet" contestant Kato Haru and Yogayonara!!!
A Japanese K-Pop fan also uploaded a Japanese translation of some lines from "Gento" and gushed about how good the song is. Because of the post, the song has been introduced to more Japanese fans.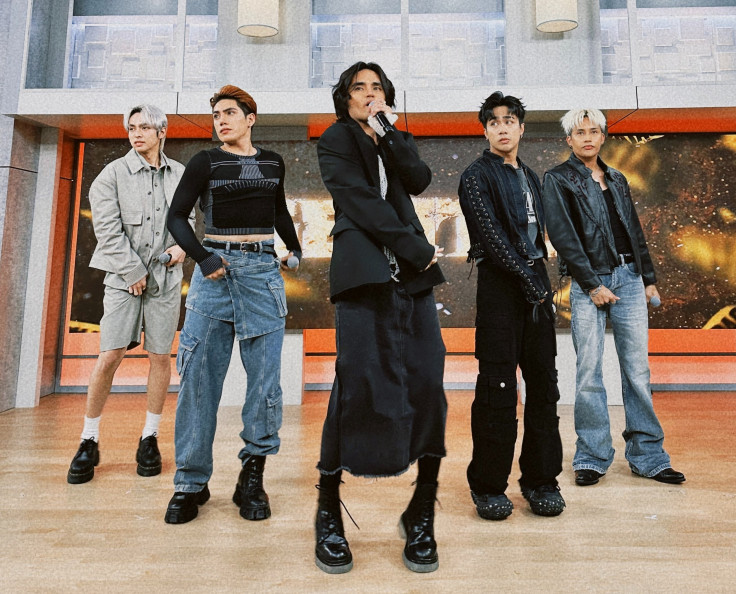 © Copyright IBTimes 2023. All rights reserved.