Louisiana Seafood Not Contaminated by BP Oil Spill, State Says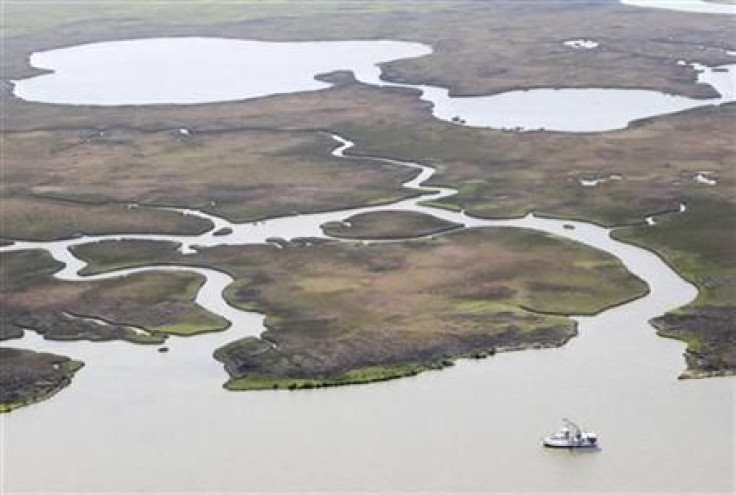 Despite the negative stigma that still surrounds the Gulf Coast following the BP oil spill last year, the Louisiana Department of Wildlife and Fisheries announced Thursday that tests show sea life in the region has not been contaminated by the oil spill.
The state's wildlife department has been testing fish, crab, oysters and finfish since the spill in April 2010. As part of the reparations BP Plc. paid to the Gulf following the spill, $48 million was dedicated to state agencies monitoring the long-term impacts on local wildlife from the oil spill and chemical dispersants used to clean the spill.
The testing protocol, the first of its kind, analyzes water and seafood samples for pollutants found in the spilled oil and in various chemicals applied to disperse the oil. So far, no contaminants have been detected in any piece of seafood tested since the spill, read the department's statement.
The testing results come as the Gulf region has battled persistent negative perceptions since the oil spill devastated shorelines and hurt local businesses.
The state's fishing industry has been hammered over the past few years. In 2005, the Chicago Tribune reported Louisiana's fishing industry was already hurting due to intense foreign competition and eroding shore lines.
This was long before Hurricane Katrina crippled the state's industry, which accounts for roughly 35 percent of North America's oysters and 46 percent of the region's shrimp.
The BP oil spill came at the worst possible time -- when local fisheries were expecting to rebound from Katrina and hurricane Gustav three years afterwards.
In May of 2010, USA Today reported BP's spill sent seafood prices in the region soaring. Several months later, Daily Finance reported fishing was banned in an area of the Gulf the size of Nebraska, and worries surfaced that dispersed oil collecting on the ocean floor could be inadvertently consumed by animals and close the Gulf from fishing for decades.
In January of this year, SeaFood Business reported tainted public perception will hurt the industry for up to four years.
A new public relation's campaign will help address that, according to the department's statement. Louisiana, thanks to $30 million grant from BP as part of the company's reparations, is planning on releasing a new advertising blitz next spring to increase the demand for Louisiana seafood.
The ad campaign will focus on re-branding seafood caught in the Gulf, and the aim will be to convince consumers Louisiana seafood is a premium, high-quality product.
© Copyright IBTimes 2023. All rights reserved.