Maddie Ziegler Performs With Sia, Kristen Wiig, At The 2015 Grammys [VIDEO, PHOTOS]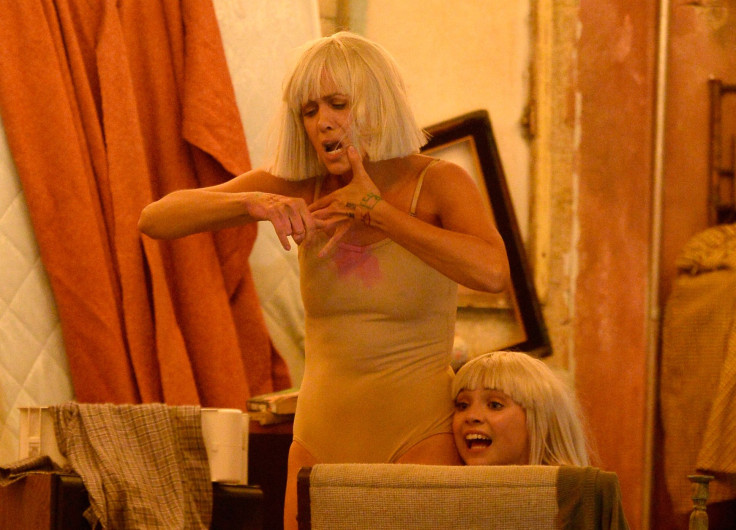 Maddie Ziegler has served as pop singer Sia's muse since 2014, and unsurprinsingly, the 12-year-old "Dance Moms" reality star also accompanied the nominee and hit-maker onstage at the 2015 Grammys in Los Angeles Sunday night.
While Sia sang "Chandelier" with her back facing the audience during the show, Maddie -- donning her usual platinum blonde wig -- danced alongside "surprise guest" and comedic actress Kristen Wiig. As an ode to Sia's "Chandelier" music video, the performance appeared to take place in a broken down apartment. Halfway through the number, Maddie changed into her iconic tan leotard.
This isn't the first time Maddie has performed alongside Sia on television. The duo also performed on "The Ellen DeGeneres Show," "Dancing With the Stars" and, most recently, "Saturday Night Live."
Maddie first starred in Sia's 2014 music video "Chandelier." The video has received more than 520 million views on Sia's VEVO page. In January, the Australian hit-maker released her second music video featuring the Lifetime star. "Elastic Heart," currently at 111 million views on VEVO, also starred "Transformers" actor Shia LaBeouf. While Sia did not perform with Shia onstage at the Grammys, he did introduce her performance.
The 57th annual Grammy Awards aired Sunday on NBC. Watch the show's live stream here and read our live blog here.
"Dance Moms" is in its fifth season. New episodes airs Tuesdays at 9 p.m. EST on Lifetime.
© Copyright IBTimes 2023. All rights reserved.