Magic Rookie Feels 'Freak Of Nature' Teammate Compared To French Prospect Is Foolish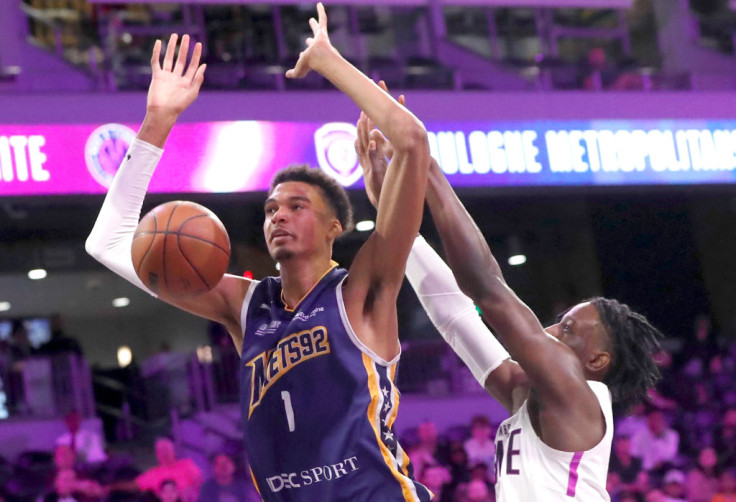 KEY POINTS
Victor Wembanyama and Bol Bol comparisons have baffled Paolo Banchero
Banchero points out that Bol and Wembanyama play in different leagues and scenarios
An NBA player describes why Wembanyama is the real deal
The hype surrounding French prospect Victor Wembanyama continues, and the latest is a comparison with 7-foot-2 big man Bol Bol.
Although the 23-year-old son of former NBA player Manute Bol was someone forecasted to be picked ahead of New Orleans Pelicans star Zion Williamson back in 2019, his NBA career did not get off on the right foot.
Fortunately, he has managed to rejuvenate his career with the Orlando Magic.
Tied to that, there are now comparisons being made between Bol Bol and Wembanyama.
This has baffled Magic top rookie Paolo Banchero.
Speaking to Michael Sotto of Hoops Hype, the 20-year-old gave his take on Bol and Wembanyama.
"Everyone talks about the Victor dude from France," Banchero said to HoopsHype. "I'm not trying to compare them, but Bol's 7-foot-2, shoots threes, brings it up the court, makes passes, and blocks shots. I feel like people kind of forget about him, but Bol's a freak of nature."
Banchero explained that he was not trying to compare the two players who are in different stages of their basketball careers.
On the part of Wembanyama, he holds a higher usage rate compared to Bol. He also creates his shots, mostly on isolation or off the dribble.
There is also the fact that both are playing in different leagues. This factors in on how effective a player is.
Most know how some high-profile players were touted to make it big in the NBA but fail to do so.
However, there is no denying that Wembanyama has a high success rate of hitting it big in the NBA.
One person who was able to catch the 18-year-old cager is retired NBA player Paul Mokeski.
In an interview with PTV Sports, the 65-year-old coach how he got the chance to see Wembanyama in action when the 7-foot-3 player came to Las Vegas to play NBA G League Ignite.
"A couple of things stood out. He is long, 7-4 with an 8-foot armspan. So he can grab the rim with his hands. No.2, everyone looks at his ball handling and shooting threes? He is a really, really good shot blocker. He has great timing, fast jump, he blocks shots without fouling. I watched his shot-blocking and it was amazing," Mokeski shared.
"He is not very strong around the basket, he only weighs around 220 I think. He gets pushed around. However, he can post up at the free throw line because he could shoot over people," he added.
Mokeski admitted he left the game a bit early and it just so happened he was near Wembanyama at some point.
"I was walking off the court and he got the ball in the corner. I turned around and looked at him and he did a fadeaway three out of bounds, nothing but net and I said 'Ok, that's the real deal right there,'" he said.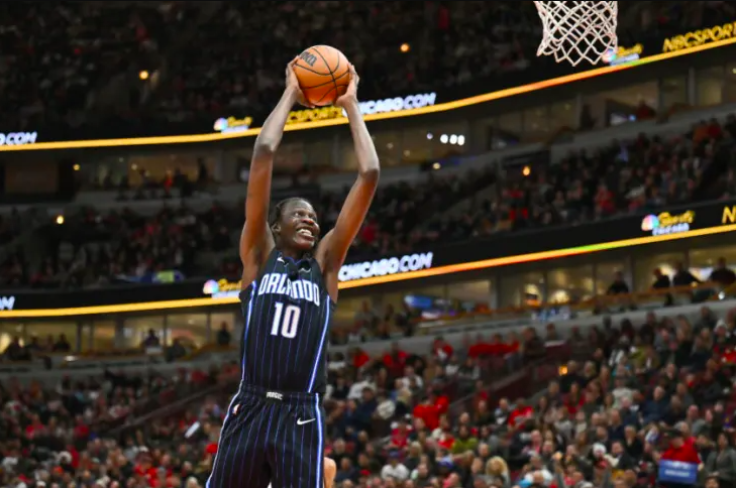 © Copyright IBTimes 2023. All rights reserved.