Marcus Smart Rues Getting Blindsided By Celtics In Unexpected Trade To Grizzlies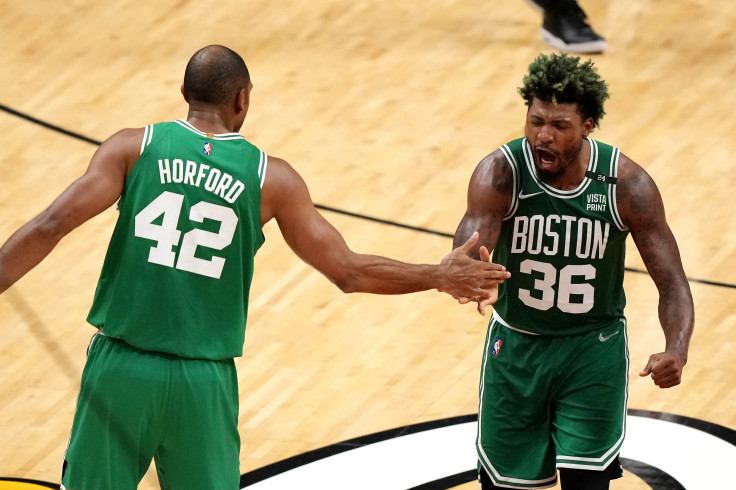 KEY POINTS
Marcus Smart is miffed at not being properly told about his status with the Celtics
Smart has learned about the trade to the Grizzlies while he was sleeping
Smart says there are no hard feelings between him and Brad Stevens
Being a fan favorite, there is no question that Marcus Smart was perhaps one of the last people that Boston Celtics fans had hoped to see leave.
But being a business, no one is dispensable. But as far as the 29-year-old guard is concerned, he had hoped to be given a better exit, especially after being told that all was well and that there were no trade talks where he was involved.
As most know by now, the 2022 NBA Defensive Player of the Year was traded to the Memphis Grizzlies in a three-team trade that involved Kristaps Porzingis and Tyus Jones.
Porzingis ended up with the Celtics, while Jones moved to the Washington Wizards together with Danilo Gallinari, Mike Muscala, and the Celtics' 2023 second-round pick.
Aside from the Latvian center, the C's also got a 2023 first-round pick and also a top-four protected 2024 first-round pick via the Golden State Warriors.
As far as Smart is concerned, the veteran guard appreciates the time he had in Bean Town. However, he wished he found out about the trade in a different way and not in the shocking manner that he did.
The former Oklahoma State Cowboy told reporters at the Dana Barros Basketball Club (via CLNS media) how he found out about the trade while he was sleeping, a surprise considering he had just recently had talks with the organization about his status.
"It was definitely shocking to find out that way, especially because the week before, I was already told we were good and there were no trade talks with me and I was good," Smart stated. "I understand it's a business. For me, it was just the courtesy."
Before the move, Smart was the longest-tenured member of the Boston Celtics. He was also one of the vital cogs in the Celtics' 2021-22 season.
Although his exit was not exactly a smooth one, Smart still lauded Celtics president of basketball operations Brad Stevens.
"It was a tough conversation with Brad, he was very emotional, but like I said, I'm sure there's a lot more that went into that won't be said, can't be said," Smart said.
"But it's all love, Brad knows that. We've had our talks over the years, we've had our moments, and I grew up with Brad as well. My first year was his second year. It was definitely an emotional talk for him, but like I said, the love will always be there, and there are no hard feelings."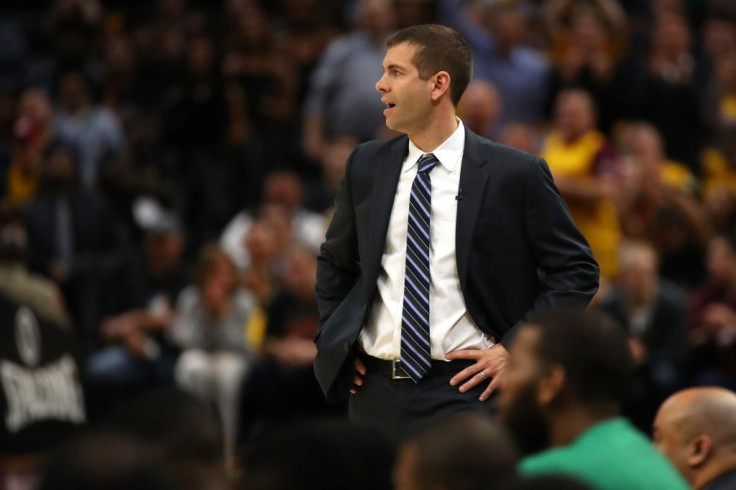 © Copyright IBTimes 2023. All rights reserved.