Medicare Beneficiaries Sue U.S. Over Hospital Stays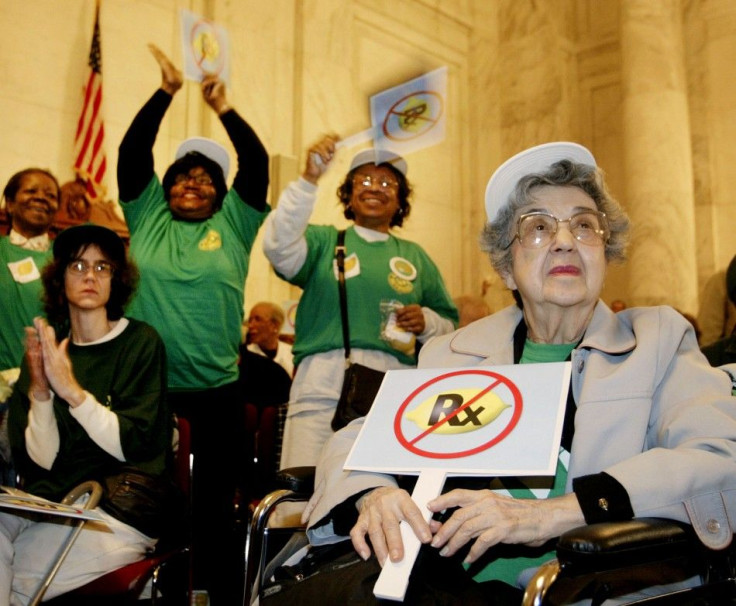 (Reuters) - A group of Medicare patients and their families sued the Obama administration on Thursday, saying they were deprived of coverage by the government health plan because of a policy that allows hospitals to avoid admitting elderly people with chronic ailments as inpatients.
The plaintiffs, who are seeking class-action status for the case, asked a U.S. district court in Hartford, Connecticut, to stop Health and Human Services Secretary Kathleen Sebelius from authorizing doctors to place Medicare hospital patients on observation status rather than admitting them for inpatient care.
The observation services policy, meant to apply mainly for hospital stays of no more than 48 hours, is instead being used to keep the elderly on outpatient status for longer stays including some lasting up to a week, according to court documents.
The plaintiffs, aged 74 to 96, suffered multiple health problems including cancer, Parkinson's disease and arthritis. Each entered the hospital as an emergency patient, usually after a fall, but remained on observation status for days of full hospital service.
None received hospital coverage under Medicare Part A for their stays. Instead they were relegated to the Part B section of the federal program that covers visits to doctors' offices and other outpatient facilities.
'SEVERE FINANCIAL PROBLEMS'
As a result, they and their families incurred medical charges as high as $30,000 for skilled nursing care, drugs and other costs that Medicare does not cover unless a patient has been admitted to a hospital for at least three days.
The policy is meant to protect hospitals from Medicare penalties for admissions made in error. But the incidence of observation status has increased sharply in recent years with the advent of federal healthcare reform and heightened scrutiny of Medicare spending, according to Medicare patient advocates.
The result can be tens of thousands of dollars in medical costs for beneficiaries, who do not qualify for Medicare hospital coverage while on observation status.
This causes severe financial problems for beneficiaries and their families, said Judith Stein, executive director of the Center for Medicare Advocacy.
She cited federal statistics showing that tens of thousands of Medicare beneficiaries are placed on observation status in U.S. hospitals each year.
Stein's Connecticut group and the Washington-based National Senior Citizens Law Center filed the federal case on behalf of two Medicare beneficiaries in their 90s and the families of five others who have died.
Medicare advocates have filed individual lawsuits in observation cases for years but have not sought class-action status until now. A class action suit permits a large number of people to sue collectively.
Democrats have introduced legislation to address the issue in both houses of Congress. But the bills have gone nowhere.
We've decided we can wait no longer and have turned to the courts for fairness, Stein said.
The lawsuit claims the HHS policy allowing observation status is illegal under federal law and has deprived plaintiffs of their proper Medicare benefits.
A spokesman for the Centers for Medicare and Medicaid Services, the federal agency that oversees the programs, declined to comment on the lawsuit. The American Hospital Association, a Washington-based industry trade group, also had no comment on the litigation.
(Editing by Xavier Briand)
© Copyright Thomson Reuters 2023. All rights reserved.