Meet Sostis, the Solitary Inhabitant of Volcanic Islet Near Santorini (PHOTOS)
Sostis, a 60-year-old ex-sailor, is the only human inhabitant of the volcanic islet of Palaia Kameni located in the caldera of Santorini, officially called as Thira, about 120 miles southeast from Greece's mainland.
Sostis's story and livelihood certainly reminds of a famous poem by the English poet William Cowper, The Solitude of Alexander Selkirk, that was inspired by the true account of a sailor who was left abandoned for several years on an uninhabited island and later rescued.
Just like Alexander Selkirk in the poem, Sostis is the lone man living on a deserted island, completely out of humanity's reach. He can rightly say, like Selkirk, I am the monarch of all I survey; My right there is none to dispute.
As evident from the pictures, his daily customs seemingly includes going to Saint Nicolas Church, fishing, feeding his chicken on a bay near his house, cooking and several other eccentric yet remarkable things.
Check out the images of the lone man, driving his own life all alone in the lone islet.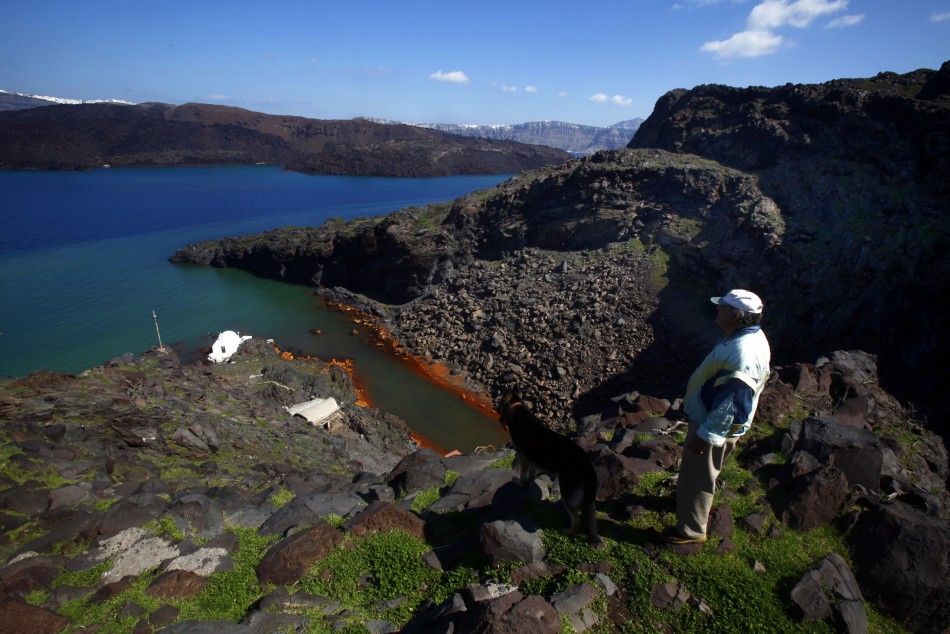 © Copyright IBTimes 2023. All rights reserved.