Prince William Was 'Probably Seething Behind Closed Doors' Ahead Of Harry's Oprah Interview: Royal Expert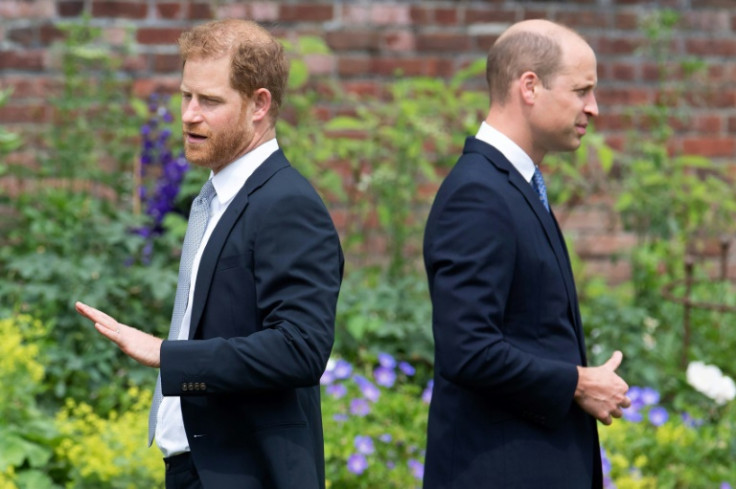 KEY POINTS
Journalist Charlotte Griffiths claimed William "cut himself off from the world" in the lead-up to Harry's interview
Correspondent Christina Garibaldi speculated William was "nervous" about what Harry would divulge
Royal expert Christine Ross said she thinks "there was definitely stress behind closed doors" for William at the time
Prince William was likely "seething" in private after learning that his younger brother Prince Harry and sister-in-law Meghan Markle sat down for an interview with Oprah Winfrey, a royal expert has suggested.
During a recent episode of Us Weekly's "Royally Us" podcast, Us Weekly correspondent Christina Garibaldi and royal expert Christine Ross discussed Mail on Sunday editor-at-large Charlotte Griffiths' claims on GB News last week that Prince William allegedly "cut himself off from the world" in the lead-up to the Sussexes' explosive sit-down in March 2021. International Business Times could not independently verify the information.
Garibaldi seemed skeptical about the claims that the Prince of Wales hid away ahead of the interview.
"I'm sure he was probably nervous about what was said, but I don't know if maybe he was cutting himself off from the world," she said.
Ross said she believes there was "stress behind closed doors" for Prince William at the time, noting that Prince Harry and Markle's interview with Winfrey had garnered a lot of attention even before it aired as it was their first expansive interview since stepping back from royal duties and relocating to California in 2020.
"Maybe he was cutting himself out from certain people, and those were whom [Griffiths had] heard from," Ross said. "I'm sure that there was definitely stress behind closed doors."
"We didn't know how this was going to go [and] what they were going to say. Now that they've done everything else — Netflix, the book and everything — it's less surprising. But at the time, it was actually really, really shocking, and William, you know, he's known to have a bit of a temper. He was probably seething behind closed doors," she claimed.
During her appearance on GB News last week, host Dan Wootton asked Griffiths how hard that time was for Prince William. He suggested that the future king can also be vulnerable, but there was no discussion about what he was going through at the time.
"I've heard this for a long time now from many different sources ... in the lead-up to that Oprah interview, William was quite literally sick with worry," Griffiths claimed.
"He was not eating, and he became — not reclusive — but he definitely was hiding away," the journalist alleged. "He went to a royal residence for a period of time to cut himself off from the world. He was just in bits, basically."
Griffiths went on to claim that Prince William's wife Kate Middleton stepped up to "protect" her husband and stood by him during that difficult time.
"And what Kate was doing was standing by her man. Kate was like: 'I've got to stick up for this guy and protect him. He's being destroyed by this,' and that probably made her quite steely, even though she has this reputation for being shy," the journalist alleged. "But when it comes to protecting her husband, she's going to step in and protect him."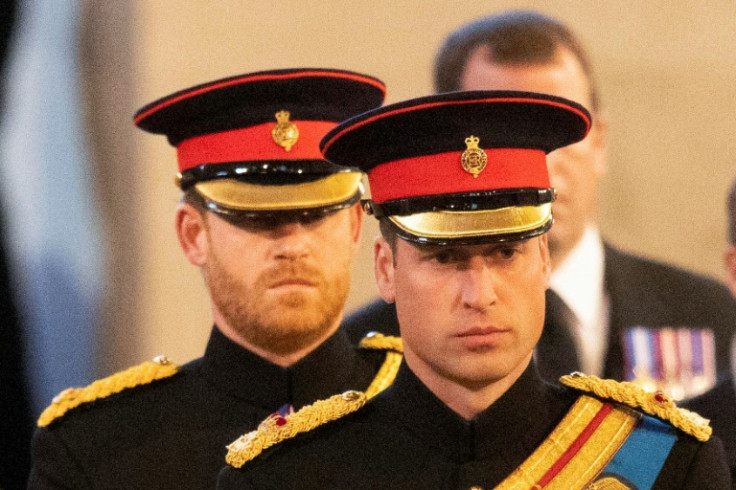 © Copyright IBTimes 2023. All rights reserved.