Meghan Markle's 'Heartbreaking' Decision To Erase Father From Prince Harry, Archie's Lives
Ever since Meghan Markle's father, Thomas was caught staging photos for the paparazzi before her royal wedding, the two have had a strained relationship. More than a year has passed since she has spoken to him, and an insider claims the Duchess of Sussex plans to erase her father out her life.
Although Meghan has already cut off communication with her father, she wants to make sure he never speaks to Prince Harry or baby Archie Harrison Mountbatten-Windsor.
An insider told The Sun that Thomas' betrayal has caused Meghan to make a "heartbreaking" decision about their relationship.
"It's a terribly sad situation, but Meghan has made the very difficult decision that she doesn't have an active relationship with her father anymore," the source revealed.
"This was actually a decision she made some time ago, and it is something she's now coming to terms with. It's obviously heartbreaking for her, but she has to protect herself, her husband and her son. Thomas hasn't met Harry, and it's unlikely he'll meet Archie either," the tipster added.
After Meghan and Prince Harry were criticized for traveling on private jets, Thomas reportedly took a verbal jab at the couple for not allowing him to meet his grandson.
"I've still never met my son-in-law. Why couldn't Prince Harry have got on a plane and flown to see me to ask for her hand? He obviously has no problem getting on private jets," he said.
The 75-year-old previously told the Mail he was hurt Meghan didn't introduce him to her new family. "I would like them to send me a picture of Archie so I can frame it and put it on my wall beside the one of Meghan," he shared.
"Of course I'm disappointed not to see Archie. I had hoped becoming a mother would mellow Meghan and she would reach out."
Since Meghan gave birth to Archie, she and Prince Harry have tried to shield their son from the prying eyes of the press. Although some of their decisions have gone against royal traditions, the couple has continued to put on a united front despite the backlash.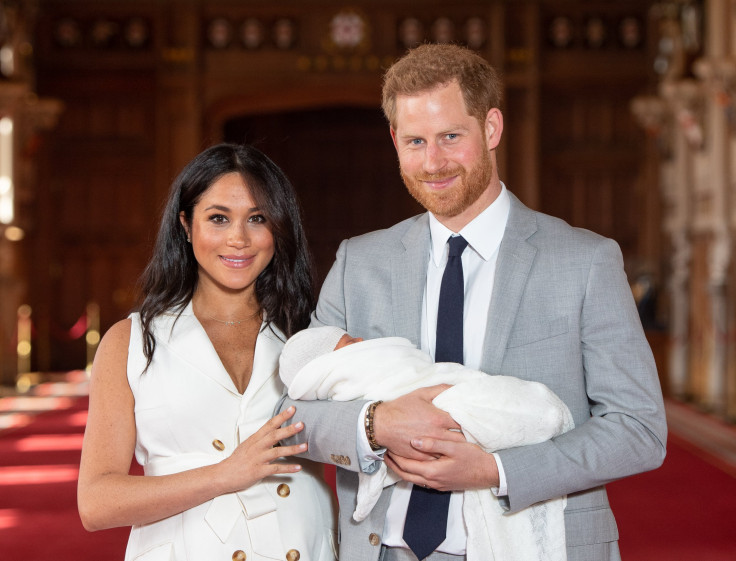 © Copyright IBTimes 2023. All rights reserved.
FOLLOW MORE IBT NEWS ON THE BELOW CHANNELS