Michael Doty, South Carolina Detective, Dies After Being Shot During Manhunt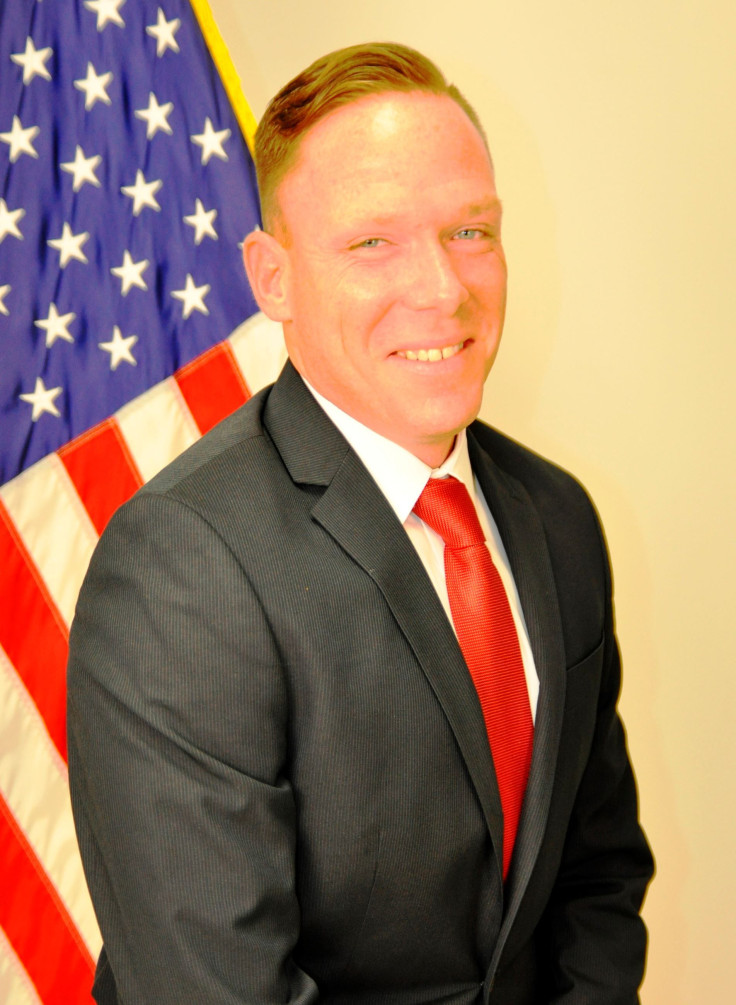 Detective Michael R. Doty, one of the four shot while trying to find a domestic violence suspect, died Wednesday, according to the York County Sheriff's Office in South Carolina.
York County Sheriff Kevin Tolson confirmed Doty's death at Carolinas Medical Center (CMC) in Charlotte Wednesday around 7 p.m. EST.
Three other officers, Randy Clinton and Buddy Brown of the sheriff's office and Kyle Cummings of the York Police Department were also shot and were recovering from the attack in CMC.
CBS affiliate WBTV reported that the shooting took place Monday night when the officers responded to a domestic violence-related incident just outside the city of York. The suspect, identified as Christian Thomas McCall, 47, ran on foot from the house and an intense manhunt began for the man, who was wanted for assaulting his wife.
Police officers said McCall fired shots and ambushed a SWAT team looking for him just after 1 a.m. EST. He hit four officers before getting shot himself and was taken to the hospital.
According to ABC affiliate WSOC-TV, the slain officer, 37-year-old Doty, worked at the York County Sheriff's Office since May 2006. He was an investigator with the York County Multi-jurisdictional Drug Enforcement Unit, based out of an office at the Fort Mill Police Department. Jeff Helms, Fort Mill Police Department chief of police, said Doty was like "family."
"When family dies, it hurts," Helms said and added other officers in the department would continue to serve the public like Doty did throughout his career.
York Police Chief Andy Robinson said Doty's death "hurts us all in the law enforcement brotherhood" and added other officers would not be deterred from protecting the public and their resolve.
"Every one of my officers, and every officer from other departments I have talked to since this happened, remains committed to helping protect people and serving people," Robinson said, according to local newspaper Herald Online. "The best way we can honor Mike Doty is to do what we as police do — serve everyone else."
Doty also served as the Law Enforcement Officer Narcan Program coordinator for the Sheriff's Office. He was also a member of the York County Sheriff's Office SWAT Entry Team and an associate advisor for the York County Explorer Post 1786, an auxiliary educational program of the York County Sheriff's Office.
Law enforcement agencies across the country offered condolences to Doty's family and the Sheriff's Office.
A GoFundMe page was started to help the four officers involved in the shooting with medical expenses and recovery. The page description read: "Detective Doty passed away January 17, 2018 as a result of the injuries sustained. Our hearts are broken for his family, friends, and colleagues. We especially ache for his brother, Charles, who also serves with the York County Sheriff's Office. A family of service is now missing a piece of their heart."
Among the other three injured officers, Clinton required another surgery Wednesday morning and was in stable condition while Brown underwent surgery Tuesday, and also required another surgery Wednesday. He is also said to be in a stable condition.
McCall could now face murder charges in Mike Doty's death, and possibly the death penalty.
© Copyright IBTimes 2023. All rights reserved.