Michael Jackson's Doctor Conrad Murray Sentenced to Four Years in Prison (PHOTOS)
Conrad Murray, who was convicted of involuntary manslaughter in the death of Michael Jackson, was sentenced on Tuesday to maximum four years in prison.
However, Murray will likely serve only two years as a non-violent felony offender, according to a recent change in California law. What's more, he may serve his time in a one-man cell in county jail rather than state prison.
Murray's defense attorney has made an effort to plead for a lenient treatment to Murray, citing the doctor's humble beginnings and good deeds.
However, not everyone agrees with it.
This is going to be a real test of our criminal justice system to see if it's meaningful at all, District Attorney Steve Cooley said. He would like to ask Michael Pastor, Superior Court Judge, to classify Murray as a serious felony and send him into the state prison system to serve four years.
Judge Pastor denounced Murray's treatment of Jackson as a cycle of horrible medicine and medicine madness, which unquestionably violated the trust and confidence of his patient.
It should be made very clear that experimental medicine is not going to be tolerated, and Mr. Jackson was an experiment, Pastor said, adding Murray violated his sworn oath for money, fame, prestige.
Jacksons' family have authorized Brian Panish, their friend and attorney, to read a statement, in which they asked the judge to impose a sentence that reminds physicians they cannot sell their services to the highest bidder.
It won't bring him back, but at least he got the maximum, Katherine Jackson, the singer's mother, told the media. In her mind, four year is far from enough for her son's life. As Michael's parents, we never imagined we would live to witness his passing, Katherine and her husband Joe Jackson said in the statement.
Jackson's children claimed they didn't and won't avenge Jackson's death, even though Murray's reckless caused their loss of their father, best friend, and playmate.
Murray, 58, had been giving Micheal Jackson overdose of propofol to treat the singer's sleep-disorder.
Propofol is supposed to be used only in hospital settings and has never been approved for treatment of insomnia.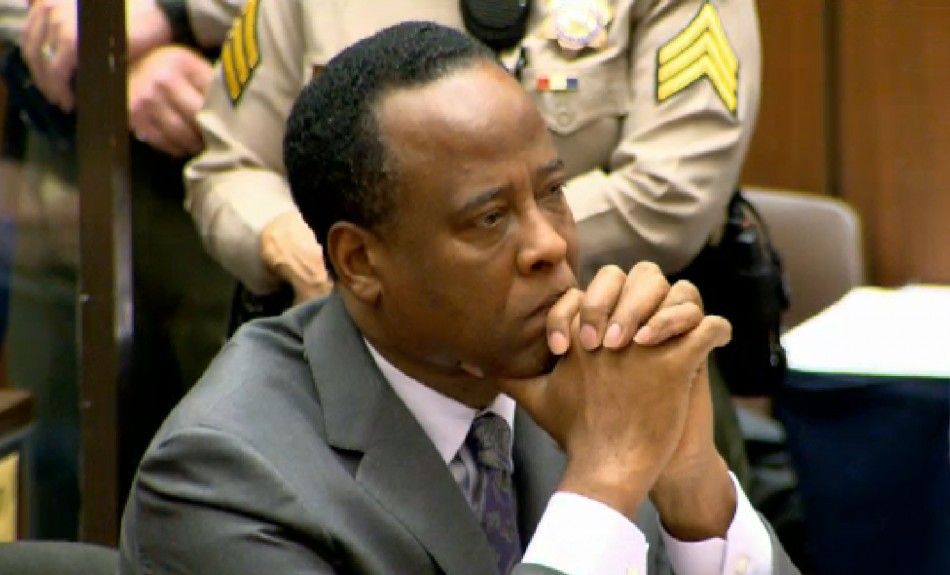 © Copyright IBTimes 2023. All rights reserved.