Miranda Lambert vs. Chris Brown Twitter War: 'I Have a Grammy Too'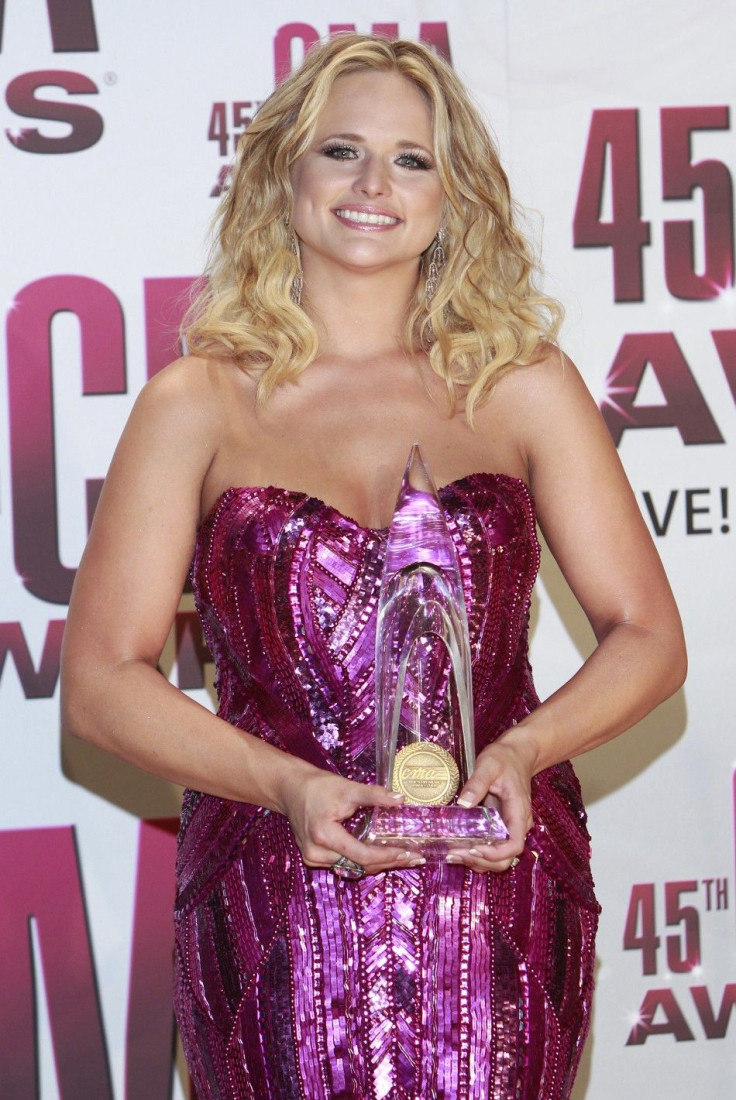 The Twitter war between Miranda Lambert and Chris Brown continues after Brown told his Grammys performance critics to F--- Off via a tweet earlier this week.
Brown performed a medley of his songs Turn Up the Music and Beautiful People on Sunday for the 54tyh annual Grammy Awards. It was the first time Brown has performed on the Grammys stage since being accused of beating his ex-girlfriend Rihanna in 2009 on the eve of the Grammys.
Lambert, who is obviously not a fan of Brown, took to her Twitter account to voice her opinion on Brown's return after three years.
Chris Brown twice? I don't get it, she wrote. He beat on a girl. Not cool that we act like that didn't happen. He needs to listen to Gunpowder and lead and be put back in his place. Not at the Grammys.
Reports are that Lambert's parents ran a shelter for abused women while she was growing up, hence her reason for feeling strongly about the issue abuse against women.
But Brown responded by tweeting, HATE ALL U WANT BECUZ I GOT A GRAMMY Now! That's the ultimate F--- OFF!
The post was soon deleted and another post IM BACK SO WATCH MY BaCK as I walk away from all this negativity #teambreezygrammy took its place.
But the war didn't end there.
Lambert took to her twitter again on Wednesday, posting another tweet aimed at Brown.
Be who you are an stand for what u believe in. NO MATTER WHAT! Lambert's tweet read. Oh and one more thing for all who are asking....I have a Grammy too.
Obviously, those Tweets were directed at Chris Brown - let the war continue!
What do you think about Lambert and Brown's Twitter war? Let us know in the comments box below.
© Copyright IBTimes 2023. All rights reserved.