Missing Woman's Body Found In Duffle Bag Inside Apartment Of Man She Was Dating
The body of a missing woman has been found inside a duffel bag in the Chicago apartment of a man she was dating.
The suspect, identified as Genesis Silva, 34, has been arrested and is facing charges. Brittney Battaglia, 33, was reported missing by both her brother and her roommate on June 4, reported CBS News.
Battaglia had told her roommate she would be going to a party on June 2 after visiting Silva in his apartment, which was about a block away from where the women lived, prosecutors said during Silva's bond hearing Thursday. However, the woman never showed up at the party and did not respond to the roommate's calls, according to WGN TV.
After Battaglia was reported missing, cops went to Silva's Logan Square apartment Monday and stopped him just as he was about to leave with a backpack. They questioned him and took him back to his apartment.
Officers found a large duffel bag inside Silva's bedroom. It had Battaglia's body with her head nearly severed. The woman had also sustained multiple cuts to her body.
Investigators seized two cell phones, two small pocket knives and an ice pick from Silva's apartment. A tarp with two garbage bags, a bucket, gloves, bleach and a Swiffer was also found in the kitchen.
Blood was found on several of the items during forensic testing. The bag also contained a note that said "Can you ask avg. time until smell etc."
Two machetes — one in Silva's backpack and another in his car — were also found, and at least one of them tested positive for traces of blood.
Silva is a registered sex offender in connection with an incident involving his wife, which took place several years back. He pleaded guilty after being charged with attempted murder and sexual abuse in 2009 for choking his wife, threatening her with a switchblade and then raping her.
After Battaglia's body was found, Silva was charged with one felony of concealing a homicidal death and one misdemeanor count of obstructing a police officer.
Medical examiners ruled Battaglia's death a homicide. She sustained multiple sharp force wounds. No murder charge was slapped on Silva as of Thursday afternoon.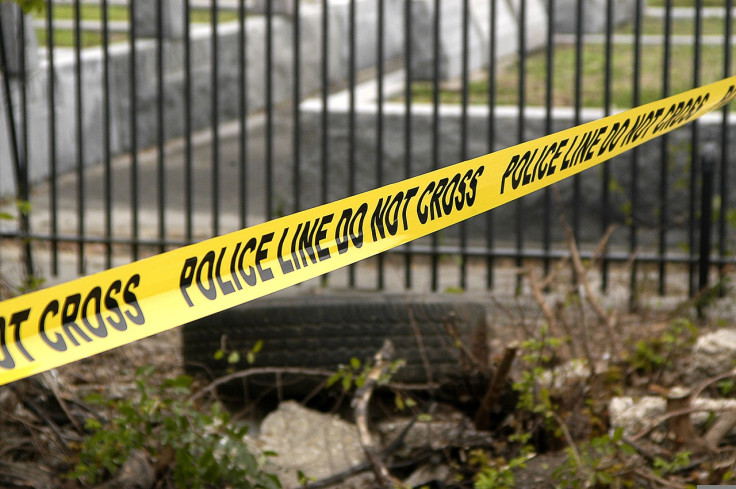 © Copyright IBTimes 2023. All rights reserved.