MLB Rumors: David Price, Zack Greinke, Yoenis Cespedes, Chris Davis Test Free Agent Market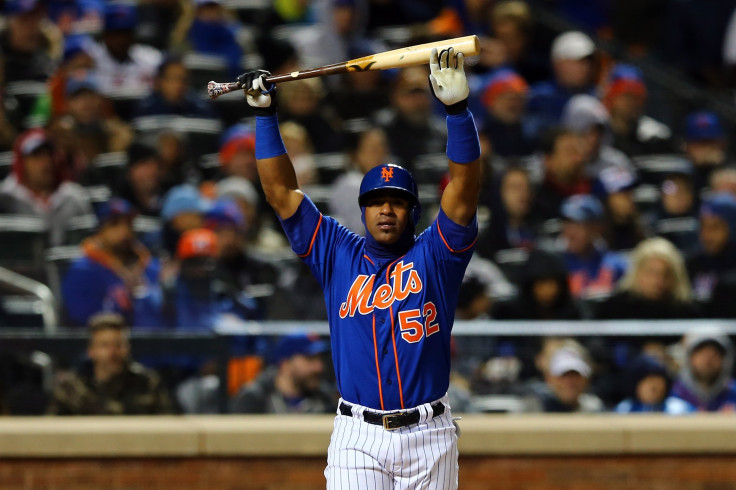 The 2015-2016 MLB offseason could be the most interesting one in recent memory, as some of the best players in baseball hit free agency. Two of the top contenders for the American League and National League Cy Young award are looking for new contracts, and perhaps the most important position player over the final two months of the regular season is also unsigned.
The top free agents were important pieces on some of the league's best teams. The best starting pitchers available played for the Toronto Blue Jays, Los Angeles Dodgers and Kansas City Royals, while the New York Mets could lose their best hitter from 2015.
Below is a look at the top available free agents this offseason, where they could end up and how much money they might make.
David Price
Contract: Coming off a similarly dominant season at 30 years old, Max Scherzer signed a seven-year deal worth $210 million in 2014. Price has been even more consistent than Scherzer throughout his career, and he could get the same contract, if not between $5 million and $10 million more.
Contenders: Price has no shortage of possible destinations. The Chicago Cubs might be the favorite to sign the left-hander, possibly reuniting him with manager Joe Maddon. The Boston Red Sox are looking to improve their starting rotation, and they'll certainly look into signing the best player available. The Los Angeles Dodgers have a seemingly unlimited payroll, and they could elect to sign Price instead of Greinke, who is two years older. The San Francisco Giants have been linked to Price, and the Toronto Blue Jays could keep him, though they are likely to be outbid.
Zack Greinke
Contract: Though Price will likely get more money over the length of his contract, the NL Cy Young favorite is arguably coming off his best season. Greinke might not get more than a five-year contract, but he could make upwards of $30 million per season.
Contenders: Considering the Dodgers' open checkbook and Greinke's incredible three-year run with the team, Los Angeles will likely do what it can to make sure the one-two punch of Greinke and Clayton Kershaw remains intact. Boston and Chicago are expected to challenge the Dodgers for Greinke's signature, but all three teams are in the market for a star pitcher. It wouldn't be surprising to see the Washington Nationals make a play for Greinke, considering Doug Fister and Jordan Zimmerman are now free agents.
Yoenis Cespedes
Contract: A $150 million deal over six years seems to be what it will take to sign Cespedes. The outfielder was not worth that much money in July, but his incredible run with the New York Mets caused the rest of the league to take notice, and someone will give him the massive contract he's looking for.
Contenders: Cespedes was everything the Mets could have asked for and more, but there's no chance New York is paying him $150 million. No team stands out as a favorite to sign the outfielder. Alden Gonzalez of MLB.com has suggested that the Los Angeles Angels could pursue him, and CBS Sports' Jon Heyman reports that San Francisco has looked into signing Cespedes. The Chicago White Sox considered trading for Cespedes at the July 31 deadline, and they can't be ruled out as a possible destination.
Chris Davis
Contract: When looking at the most recent blockbuster deals signed by first basemen, it's hard to imagine any position player making more money than Davis this winter. With Joey Votto and Prince Fielder both earning contracts worth more than $200 million a few years ago, Davis and his average of 40 home runs per season since 2012 could get a six or seven year contract worth close to $25 million a season.
Contenders: Davis became a top slugger with the Baltimore Orioles, and the team might be the frontrunner to sign him. Orioles general manager Dan Duquette told MLB Network Radio that Baltimore has the money to keep the first baseman. There's been speculation that the Red Sox could pursue Davis, but that doesn't seem likely with Hanley Ramirez moving to first base. The Seattle Mariners have signed top free-agent hitters in each of the last two seasons, so they can't be discounted as a longshot destination for Davis.
© Copyright IBTimes 2023. All rights reserved.
FOLLOW MORE IBT NEWS ON THE BELOW CHANNELS