MLB Trade Rumors: Dodgers, Yankees, Angels, Mets Looking To Upgrade Before 2015 Deadline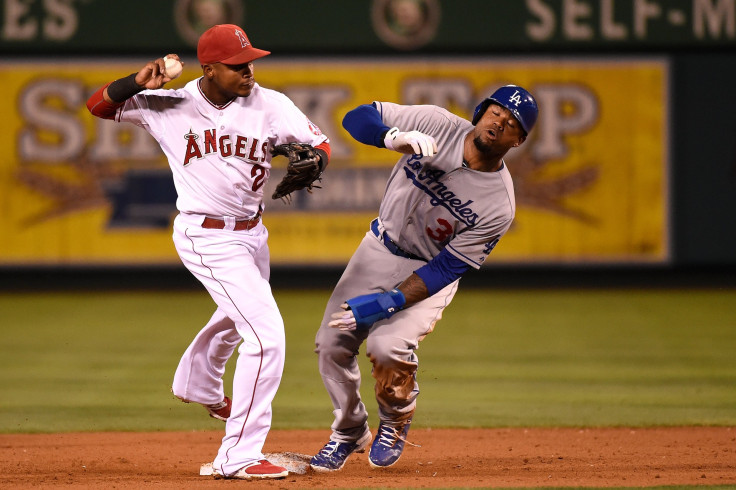 The Kansas City Royals have continued their success from last season with the best record in the American League, but most of the teams that currently hold postseason spots in the 2015 MLB season are in big markets. As the Washington Nationals and St. Louis Cardinals lead their respective divisions, teams from New York and Los Angeles appear to be playoff-bound.
The Los Angeles Dodgers and Los Angeles Angeles both sit atop their divisions, as do the New York Yankees. The New York Mets are in second place, and could be dangerous if they find their way into the postseason.
As the four teams try to have success in October, they have all been involved in recent trade rumors.
Los Angeles Dodgers
L.A. has not been afraid to spend money over the past few years, and that has continued this season. With the trade deadline approaching and Los Angeles looking to make their first World Series appearance since 1988, the Dodgers have been linked to just about every big name that might be dealt within the next week.
Even though the Dodgers have two of the best pitchers in baseball at the top of their rotation, they're looking to add another starter. ESPN's Jayson Stark reports that the Dodgers are the favorites to land Cole Hamels, as the Chicago Cubs, Boston Red Sox and Texas Rangers continue to inquire about the Philadelphia Phillies starter.
But there is no guarantee that Hamels will be traded, and there are MLB executives that believe Hamels won't be dealt. L.A. could end up with Johnny Cueto, who might cost them less because he's in the final year of his contract.
Los Angeles Angels
The Angels have spent a lot of money in the last few years, signing the likes of C.J. Wilson, Albert Pujols and Josh Hamilton to big free-agent contracts. But the acquisitions haven't resulted in any playoff success, and the team hasn't won a postseason game in six years. With Pujols and Mike Trout performing like the two best hitters in the AL, L.A. has a chance to change that this season.
Los Angeles is tied for the AL's second best ERA, but they still could use some help in the lineup. The Angels are at least considering trying to add some of the outfielders that are on the market. Alden Gonzalez of MLB.com reports that the team will consider acquiring Yoenis Cespedes, but the team prefers a player that is under contract for next season.
Interim GM Bill Stoneman is keeping an eye on Jay Bruce and Chase Utley, who is rehabbing from an injury. But Stoneman has already stated that the club won't be making a move for the sake of making a move, so dealing a top prospect is probably not on the table.
New York Yankees
The Yankees have exceeded expectations in 2015, and they are starting to run away with the AL East. They are 5.5 games ahead of the second-place Toronto Blue Jays, and they lead them by seven games in the loss column. New York ranks fourth in baseball in runs scored, but they could use some more pitching help.
Masahiro Tanaka and Michael Pineda have been good when healthy, but New York doesn't exactly have a reliable No.3 starter for the playoffs. The Yankees are reportedly interested in Johnny Cueto, and general manager Brian Cashman recently said that no player in the organization is "untouchable."
While New York is looking to upgrade their rotation, the asking prices might be too high for them to pull the trigger on a deal. Catcher Gary Sanchez might be the most coveted prospect that Cashman would be willing to deal.
New York Mets
The Mets have one of the best young pitching staffs MLB has seen in recent memory. Matt Harvey, Jacob deGrom and Noah Syndergaard have combined to toss an ERA of 2.76 in 2015, putting New York just three games behind the first-place Washington Nationals. But they have the NL's worst offense, which might prevent them from making the playoffs.
New York is hoping to upgrade their lineup, and improve an offense that has produced a .658 OPS in 95 games. Marc Craig of Newsday reported last week that the Mets have shown interest in Justin Upton, Carlos Gomez and possibly pursuing Bruce. But a deal for any of those players seems unlikely now, considering the organization has been unwilling to trade a top prospect or take on a large contract.
A more likely acquisition might be Gerardo Parra, who's set to be a free agent in the offseason, or Will Venable, who is only hitting .247.
© Copyright IBTimes 2023. All rights reserved.