Moammar Gadhafi Style: The Liberace of Northern Africa? [PHOTOS]
Moammar Gadhafi was known for many things - his 41-year rule, his tyrannical regime, and (on a much lighter note) his flamboyant style.
Gadhafi consistently made outrageous fashion choices with eye-popping colors, crazy patterns, and those quintessential Gadhafi sunglasses.
Is Gadhafi the Liberace of Northern Africa?
Time magazine documented his bizarre fashion ensembles in a compilation of photographs entitled, Gaddafi Fashion: The Emperor Had Some Crazy Clothes.
Some of his staples included: heavily ornamented military garb; blinding shades of mustard yellow and eggplant purple; all-white suits a la Saturday Night Fever; and swanky sunglasses, typically of a designer label like Louis Vuitton.
Individuals have even done analyses of his clothing choices in terms of psychological strategy. One such analyses can be found in the Beyond Anomie blog written by a self-proclaimed shrink.
Dictators often use flamboyant clothes to project an image of wealth, power, and superiority. Gaddafi's grandiose razzle-dazzle was used to awe and impress his own population and convince foreign powers of his dominance over that same population, writes the Beyond Anomie author.
In June 2011, the Huffington Post reported that Moammar Gadhafi had contacted the New York Times Fashion Editor Horacio Silva to ask for his help in securing Gadhafi a Costume Institute exhibit in his honor.
Gadhafi was completely unabashed in his fashion choices, right down to the extra-large Africa broach he sported on his suits and the embellished headwear he wore on top of his often untamed mop.
Here is a slideshow of some of the fallen leader's most outrageous looks.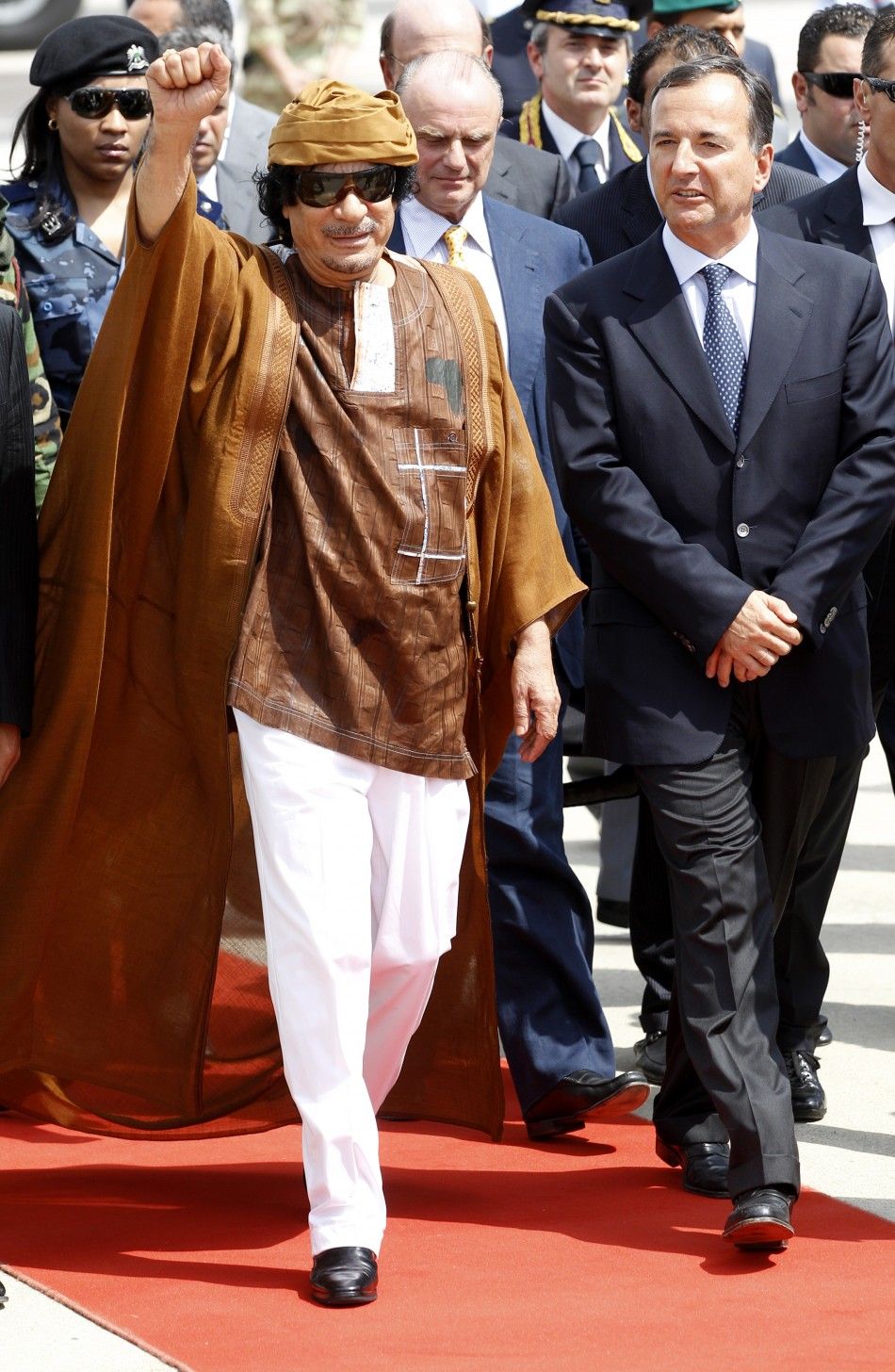 © Copyright IBTimes 2023. All rights reserved.