Mom Arrested For Allegedly Trying To Drown Toddler In Bathtub After Kids Call 911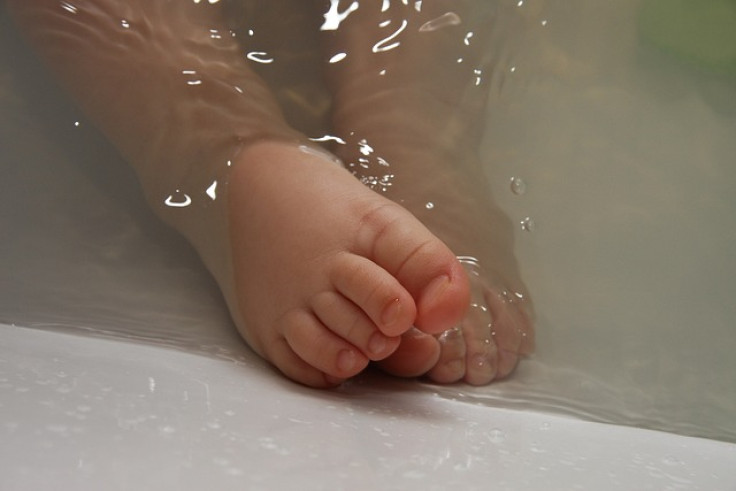 A 911 call made from a Michigan house led to authorities finding a woman holding her stabbed 2-year-old child underwater. The child survived and received medical attention following the incident.
Albion Department of Public Safety said the 911 call was made by a 15-year-old girl at around 10:30 a.m. Saturday, according to the Kansas City Star. Children could be heard screaming and asking for help during the 911 call.
Responding officers arrived at the address in Albion and heard some commotion from behind a locked door in the residence.
Upon kicking the door down, the officers found the 35-year-old mother holding her 2-year-old underwater in a bathtub. The child was immediately taken away from the mother and administered CPR.
"After giving a few quick breaths, the child coughed up water and began breathing on her own. The Sheriff's Deputy detained the woman. After further investigation, it appears the 35-year-old woman is the mother of 4 children in the house," officials said.
Investigators found the 2-year-old had sustained two stab wounds, one to the chest and one to the throat. Another 4-year-old boy was also found in the house with cuts.
Both the toddler and the 4-year-old child had possibly ingested some cleaning fluid before officers arrived at the scene.
The mother was taken into custody and later moved to the hospital because she may also have ingested cleaning fluid, officials said.
The two older children, aged 15 and 8, appeared to be unharmed.
"Chief Kipp commended the quick actions of both ADPS Lt Phipps and Deputy Winder of the Calhoun County Sheriff's Department. Their quick response and decisive actions helped to save the life of the two-year-old child," the statement added.
Cynthia Willer, who lived across the street from the family, called the incident "traumatizing" and said the three older children had come running to her house before the officers arrived.
"They were just hysterical," Willer told WOOD TV8.
Willer also said the 15-year-old girl had grabbed the knife from her mother and got two of her siblings out of the house.
"The 15-year-old daughter had gotten it from her mom and had it in her hand when the cops pulled up. They were like, 'Drop the weapon.' She just threw it on my sidewalk right there," the neighbor continued.
The hysterical teenager "kept saying that she was sorry. And that she tried to stop her. And that she didn't know if her sister was OK or not," Willer told the outlet.
© Copyright IBTimes 2023. All rights reserved.