Mom's Obesity Tied To Kids' Autism, Development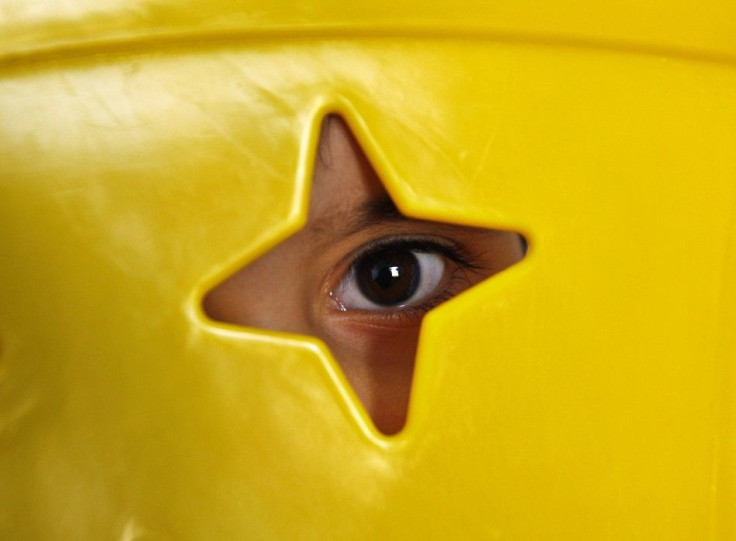 NEW YORK (Reuters Health) - A new study of mothers and children in California finds that kids born to obese women are more likely to be diagnosed with autism or related developmental delays than the children of slimmer moms.
The research, which was looking for effects on kids' cognitive development from a variety of metabolic conditions in mom -- including high blood pressure or diabetes -- found the strongest links between obesity and autism-related disorders.
Researchers also found ties between the other maternal metabolic conditions and developmental delays in kids.
Although the study cannot prove that one condition causes the other, its authors, who published their results in the journal Pediatrics, caution that even the possibility is worrisome in light of rising U.S. obesity rates.
If there is anything you can do to make yourself healthier, this is yet another reason for moms to consider, said Paula Krakowiak, a researcher at the University of California, Davis, who led the study.
Krakowiak and her colleagues looked at 1004 children who were between two and five years old, born in California and already participating in a study underway at UC Davis.
Of those kids, 517 had an autism spectrum disorder and 172 had developmental delays. For Krakowiak's study, the children's diagnoses were confirmed by a reevaluation at the UC Davis MIND Institute.
Autism is attributed to atypical brain development and characterized by a group of symptoms that include problems with socialization, communication and behavior.
Milder versions of autism, such as Asperger's syndrome and related conditions, form a spectrum of autism-related disorders. In addition, impairments in any one of the autism-related cognitive skill areas are considered developmental delays.
Among the kids in the study with an autism spectrum disorder, 48 were born to mothers with Type 2 or gestational diabetes, 111 to mothers who were obese and 148 to moms with any sort of metabolic condition, like high blood pressure.
For children with a developmental delay, 20 were born to mothers with Type 2 or gestational diabetes, 41 to mothers who were obese and 60 to moms with any sort of metabolic condition.
Overall, the connection between diabetes in a mother and her child being diagnosed with autism was not significant, but the researchers did find links between a mother being obese or having any other metabolic condition and her child having autism.
Developmental delays were associated with both obesity and diabetes, along with having any other metabolic condition.
There is definitely an association present and it adds to the reasons for finding ways to lower obesity rates or diabetes rates and make greater efforts to change lifestyle factors, said Krakowiak.
The new findings come on the heels of a report from the U.S. Centers for Disease Control and Prevention that estimated every one in 88 children in the U.S. has an autism spectrum disorder. That number represents about a 25 percent increase from the agency's last report in 2006.
Meanwhile, Krakowiak and her colleagues note that nearly 60 percent of U.S. women of childbearing age (20-39 years) are overweight, one-third are obese and 16 percent have so-called metabolic syndrome -- a constellation of symptoms, including high blood pressure and insulin resistance, that raise heart disease risk.
Although no one can say the nation's rising obesity rate is to blame for the prevalence of autism, Krakowiak said the parallel increases did catch her attention.
That was definitely one area that I took note of too. I knew obesity rates and diabetes rates were rising, and autism rates were too, she said.
Hannah Gardener, an epidemiologist in the Department of Neurology at the University of Miami, told Reuters Health that she thinks it's natural for people to draw a connection between the two rising rates.
There is a lot that is unknown and studies like these really help us figure out the questions that need to be answered, said Gardener, who has investigated risk factors for autism in the past.
But Gardener warns that she believes researchers are far away from understanding what might create a link between obesity and autism.
Krakowiak told Reuters Health there are a few theories, such as that vascular problems and an overabundance of inflammatory proteins in obesity, could be crucial in a baby's brain development.
Regardless of how strong the association is or isn't, Gardener said there is enough evidence to encourage moms-to-be to get healthy.
Even though this association is far from being proven, there is plenty of evidence that obesity and insulin resistance can have health consequence for mothers and fetuses, Gardener told Reuters Health.
SOURCE: bit.ly/HjQ8dI Pediatrics, online April 9, 2012.
© Copyright Thomson Reuters 2023. All rights reserved.