Mozilla Smartphones To Roll Out by 2012 End; Can The Company's 'Boot To Gecko' OS Outperform Apple's iOS and Google's Android?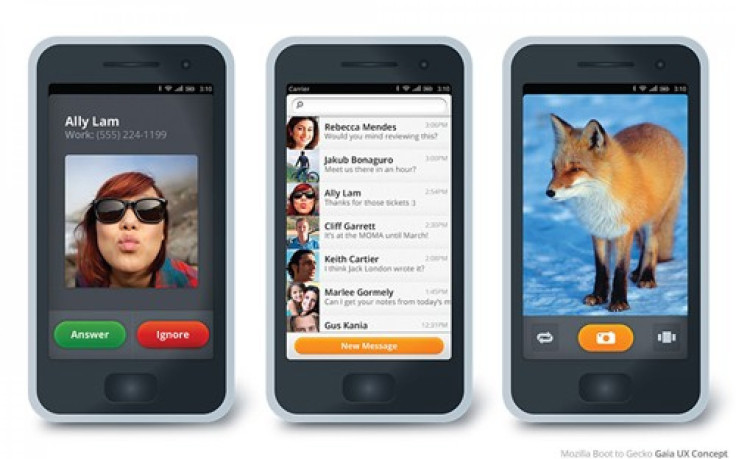 It was only four years ago when the Open Handset Alliance headed by Google released Android OS, the open source mobile operating system for smartphones, and then it moved eventually to tablets as well.
The first Google phone was the T-Mobile G1. Since then Android has enjoyed a meteoric rise, gaining popularity in the smartphone market much faster than even Apple's iOS did when it debuted.
However, the biggest competitor to Google in the web browser market share is soon planning to come with a smartphone, to throw a new challenge to the software multinational in the category of operating system for mobile devices.
Yes, we are talking about Mozilla, the non-profit company that makes the Firefox Web browser. Newest reports by Brazilian tech blog Ztop claim that the company has announced its plans to debut mobile devices running with Boot To Gecko (B2G). As per reports, the announcement was made in Sao Paulo by the Mozilla Digital and Telefonica, and the first devices will be launched initially in Brazil on the Telefonica Vivo network between the end of this year and early 2013.
The reports also mentioned that Mozilla and Telefonica will jointly launch the Open Web Devices platform and it will be based on web apps and HTML5 offering developers complete access to core device APIs. Capabilities including calling, messaging, browsing and gaming will be developed as HTML5 applications and will be executed via experiences based on the Firefox browser. Mozilla is now accepting developer submissions for its Mozilla Marketplace storefront, targeting a consumer launch later this year and supporting any HTML5-capable device.
Further, the Mozilla Marketplace would be a place to buy apps for iOS, Android and Windows Phone devices and the project is codenamed Boot to Gecko (B2G) because the Mozilla phone would run apps from within the Firefox browser. Gecko is the part of Firefox that renders Web pages using open source standards, while Google Chrome and Safari use WebKit.
Speaking at a press conference in Sao Paulo, Gary Kovacs chief executive of Mozilla said this openness would make a difference to the way applications on phones operate. B2G aimed to make apps more like webpages, enabling data sharing and links, he said. It did this by basing everything on the latest web standard known as HTML5.
Meanwhile, no further details were given on who would make the handsets that Telefonica Vivo was planning to offer to its 90 million customers. The reports only noted that the phones would cost about the same as existing feature phones.
However, ExtremeTech recently mentioned that Mozilla has partnered with LG lo launch a device which will give developers the chance to start make apps for B2G.
Well for now, it will help to be patient and new details may get revealed in days to come. Conversely, the point of worry here is, can Mozilla actually compete against the likes of Android OS, Windows Phone ( Windows 8) and Apple's iOS, when it comes to smartphone and tablet operating systems?
Apple and Google are titans of the tech industry, and by comparison, Mozilla is nowhere near them. Observing the current stats, it can be figured out that even Microsoft has a tough time breaking into the wireless tech market and that the company has billions at its disposal and enormous reach into almost every corner of the consumer and enterprise IT markets. So if Microsoft is having a hard time going up against Apple and Google, what could be Mozilla's secret ingredient?
Mozilla might have been able to outmaneuver Microsoft when it came to offering an alternative web browser, but this is an entirely different ballgame. Giving away a free browser is very different than trying to sell the hardware of a platform. Not only that, but Google and Apple are far more on the ball than Microsoft when it comes to protecting their markets and threat recognition.
With B2G, Mozilla is on a collision course with the Goliaths of the tech industry. Tell us in the comments if you think it is a good idea for Mozilla to branch out into apps or its own smartphone. Or would you rather wait before making any judgment, until Mozilla comes out with the next best software in the market?
FOLLOW MORE IBT NEWS ON THE BELOW CHANNELS