MSG Network Ratings: Jeremy Lin Drives Highest Ratings Ever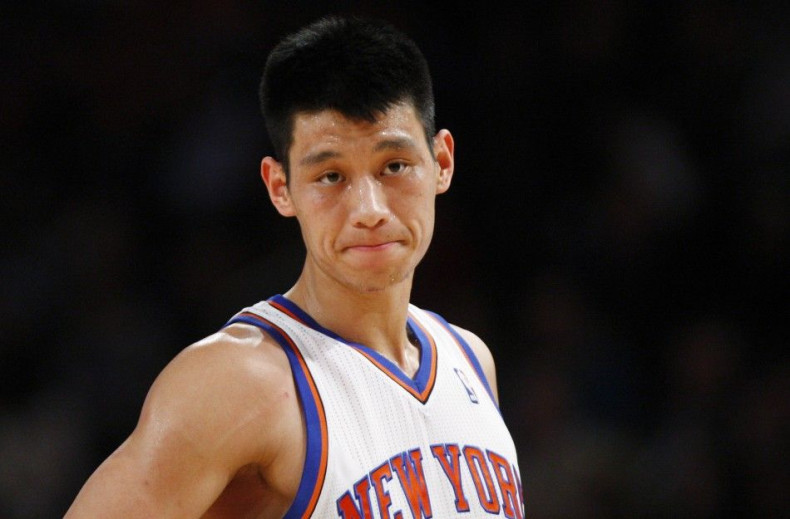 What a difference 2.8 million customers -- and one point guard -- can make.
Madison Square Garden Co. said Tuesday that despite the first two losses of the Jeremy Lin era, the last two New York Knicks telecasts on the MSG network are its highest-rated regular-season events ever. The boost in ratings coincides with MSG resolving its carriage dispute with Time Warner Cable last Friday, in time for the Knicks' Friday night game against the Hornets to be broadcast.
The Knicks fell to the Hornets on Friday night, but the game scored a 7.32 Nielsen household rating. That adds up to 540,788 households that tuned in. The loss was the Knicks' first since Lin cracked the starting lineup.
Lin and the Knicks also succumbed to the cross-river rival New Jersey Nets and point guard Deron Williams on Monday night, but that game garnered even more attention -- a 7.34 preliminary Nielsen rating. Nielsen's official, final tally will be released Wednesday morning. Both games were the highest-rated programs on MSG Network since Game 6 of the 2000 Eastern Conference Semifinals, which accrued a 7.85 Nielsen rating.
This is a basketball town, and the Knicks' recent performance, combined with Jeremy Lin's compelling story, has created unparalleled demand for these games, said Michael Bair, president of MSG Media. With the Rangers in first place and the Giants coming off a Super Bowl win, this is a golden time for New York sports fans.
And a golden time for the network, which resolved its Time Warner dispute just in time to take advantage of the Linsanity sweeping the New York area and much of the nation right now. Not including Monday night's loss, MSG Network ratings were up 138 percent in the seven games that Lin had started, compared with the previous 20 games. When compared year-over-year to the first 27 games of the 2010-11 season, ratings have jumped 82 percent.
Monday night's rating was likely helped by the momentum from the Knicks' signature win Sunday against the defending NBA champion Dallas Mavericks. That game was televised nationally on ABC.
The previous regular-season high on MSG came on March 28, 1995, when Michael Jordan made his first appearance in Madison Square Garden following his return from his abrupt retirement. Jordan scored 55 points in that game.
MSG and Time Warner finalized their carriage agreement Monday. The companies did not disclose any terms of the deal, and no one from the companies was available for comment. They said the deal was completed with encouragement from New York Gov. Andrew Cuomo, New York State Attorney General Eric Schneiderman, and NBA Commissioner David Stern.
I applaud both Mr. [James] Dolan and Mr. [Glenn] Britt and their companies, Cuomo said of the top executives of each company in a statement. I thank them for being responsive to the needs of New Yorkers.
MSG Network also provides regional broadcasts of the NHL's New York Rangers, New Jersey Devils and Buffalo Sabres.
The emergence of the point guard Lin resulted in pressure being applied by Knicks fans, and even politicians, hoping for a quick resolution to the bickering so they could watch basketball's latest phenom.
New York City Council Speaker Christine Quinn and Councilwoman Margaret Chin celebrated the deal a day after publicly pressuring the parties to come to an agreement.
I want to thank the MSG-Network and Time Warner Cable for coming to a deal that will put the Knicks and the Rangers back on TV. Now, a million more New Yorkers will be able to go Linsane in the privacy of their own living room, Quinn said in a statement Friday.
Even without the additional 2.8 million subscribers, Lin had boosted ratings to new highs.
Michael Neuman, managing partner of Scout Sports and Entertainment, a division of Horizon Media, said both parties needed to come to a deal, an imperative that intensified in the last few weeks.
There was even more interest to come to a resolution on this matter, given how well the team is playing, Neuman said in a phone interview Friday. Nobody can say that Jeremy Lin was the savior. But his ability to elevate the play of the Knicks motivated both parties to come back to table and work to a resolution in the best interest of fans and New York City.