Musk Shows He Means Business About Impersonators On Twitter; Permanently Suspends Kathy Griffin's Account
KEY POINTS
Kathy Griffin's Twitter account was suspended after she switched her handle to Elon Musk
Former NFL player Chris Kluwe's Twitter account was also suspended
Other celebrities also changed their Twitter handle to Musk but switched them back later
Tesla CEO and tech billionaire Elon Musk means business now that he runs Twitter. To prove he is serious about dealing with impersonators, Twitter has permanently suspended the account of American comedian Kathy Griffin.
The comedian had her account permanently suspended on Sunday after she switched her Twitter handle to Elon Musk and used his profile photo. "I guess not ALL the content moderators were let go? Lol," Griffin said on Mastodon, another social media platform where she opened an account last week.
The actress, who previously landed in trouble after posing with a fake severed head depicting then-President Donald Trump, also flaunted her Elon Musk Twitter handle and urged users to "vote blue" and to check Twitter's rival Mastodon.
"After much-spirited discussion with the females in my life, I've decided that voting blue for their choice is only right. (They're also sexy females, btw.) #VoteBlueToProtectWomen," Griffin said in a tweet that is no longer available.
Musk said in a series of tweets Sunday that anyone impersonating a public figure would be "permanently suspended" from the platform unless the profile was clearly marked as parody. The tech billionaire has been having issues with his newly acquired social media platform, sacking Twitter employees only to reportedly ask some of them to return.
A new report claimed some employees were let go "by mistake," while sacking others turned out to be essential to the platform's day-to-day operations. Aside from permanent suspension, Musk said unlike before where accounts will receive a warning before getting suspended, any name change will cause a temporary loss of verified checkmark for those subscribed to the new Twitter Blue service.
It is still unknown if Griffin, who has survived cancer and death threats after the controversial Trump head photoshoot, will recover her Twitter account. Griffin is not alone though as other celebrities have also joined the trend and changed their Twitter handles to Elon Musk.
Former NFL player Chris Kluwe was also suspended after he changed his name on Twitter to Elon Musk and tweeted memes.
Actress Valerie Bertinelli and Brendan Fehr also did the same but reportedly evaded suspension because they changed their names back before the Twitter police caught them. Bertinelli, like other disappointed Twitter users, previously said the original purpose of the blue checkmark "simply meant your identity was verified. Scammers would have a harder time impersonating you" as it used to be free of charge to people whose identity was confirmed by Twitter employees.
"That no longer applies. Good luck out there!" the actress added.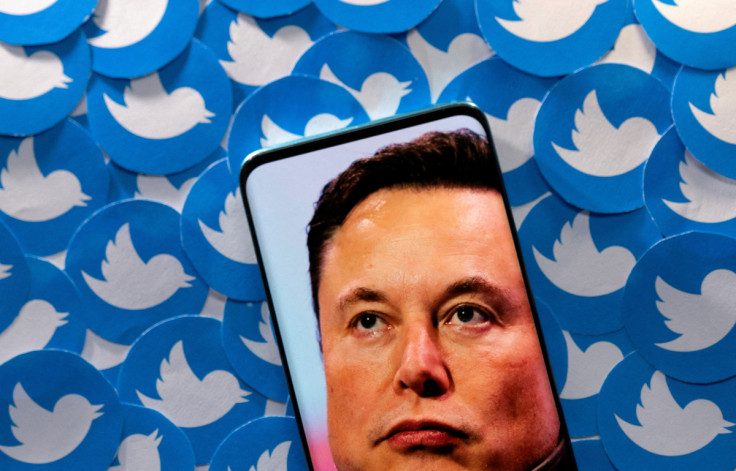 © Copyright IBTimes 2023. All rights reserved.