Muslim Mob Attacks Christian Families in Egypt, Woman Forced To Walk Nude As Homes Set On Fire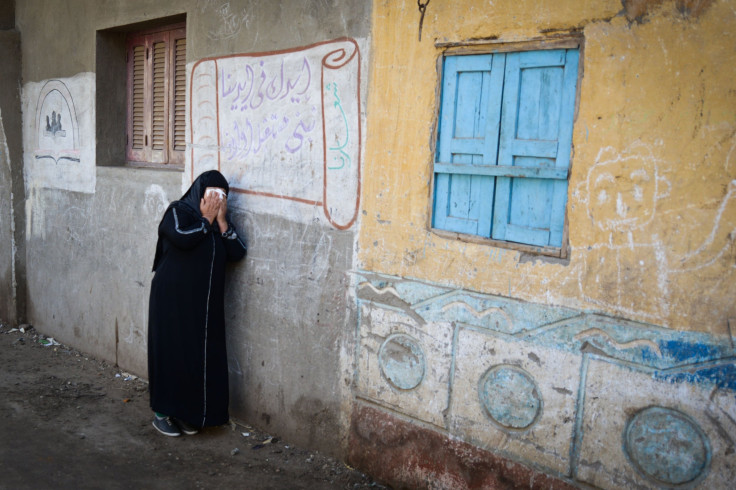 A 70-year-old Christian woman, surrounded by a mob of roughly 300 Muslim men, was beaten, stripped and forced to walk through the streets of her Egyptian town last week. The crime? It was rumored her son was having an affair with a Muslim woman.
The targeting of the woman in Minya puts on display the tension between the two religions in the region. Egypt and the Middle East more broadly are predominantly Muslim. Christians make up only 10 percent of the population in Egypt. The mob that forced the woman to walk the streets also torched seven houses owned by Christian families, the Independent reported.
The attack has prompted the Orthodox Coptic church to speak out against the attack in what has been called an uncharacteristically open manner. Senior cleric Anba Makarios delivered a candid television interview in Minya Wednesday evening, saying if the reverse of the situation were true — a Muslim man having an affair with a Christian woman — then the reaction "would not have been anything like what happened."
"No one did anything and the police took no pre-emptive or security measures in anticipation of the attacks," Makarios said, indicating police had been warned the day before the attacks, and law enforcement had plenty of time to react. "We are not living in a jungle or a tribal society. It's incorrect for anyone to declare himself judge, police and ruler."
Tarek Nasser, the governor of Minya, has tried to paint the incident as being less severe. He denied the woman was stripped naked and said relationships involving a Christian and a Muslim are always sensitive, the Associated Press reported.
"Some irrational youths threw flammable missiles at the houses of Christians in the village, and some women ran away in their nightgowns," he said.
© Copyright IBTimes 2023. All rights reserved.