Muslims Rank Lowest For Religious Rights Protection In US, Survey Finds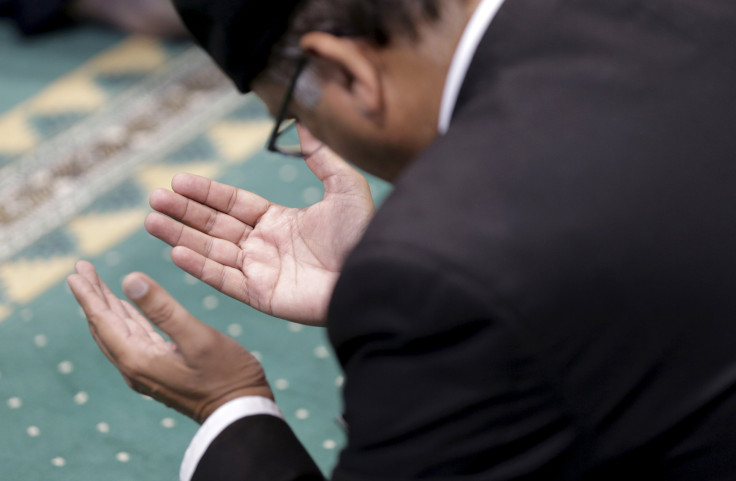 Religious freedom remains an important right for Americans, it just depends on what religion you practice, according to a new survey released Wednesday. Americans ranked Muslims as the group least deserving of religious protections, while Christians ranked the highest.
Eighty-two percent of survey respondents in the Associated Press and NORC Center for Public Affairs Research poll said protecting religious liberty was important for Christians. Approximately 70 percent said upholding protections was important for Jews, followed by 67 percent for Mormons. Only 61 percent of respondents said it was important to protect religious liberty for Muslims. Respondents ranked Americans who do not identify with a religion on the same level as those who follow Islam. Both Democrats and Republicans ranked religious freedom for Muslims as a lower priority compared with other religions.
"Religious freedom is now in the eye of the beholder," said Charles Haynes, director of the Religious Freedom Center of the Newseum Institute, according to the Associated Press. "People in different traditions, with different ideological commitments, define religious freedom differently."
The survey comes after the terror attack in San Bernardino, California, earlier this month that left 14 dead and over 20 injured. The attackers had possible links to Islamic terror groups. Mosques across the U.S. have reported an uptick in vandalism and threats since the Paris terror attacks in November.
Comments centered on religion have entered the presidential race in recent months, with various candidates employing anti-Muslim rhetoric. Republican candidate Donald Trump suggested a database to track Muslims in the U.S. and Republican candidate Ben Carson said he does not think a Muslim could ever be president of the U.S.
"These numbers seem to be part of a growing climate of anti-Muslim sentiment in the United States," Madihha Ahussain, an attorney for Muslim Advocates, a California-based civil rights group, told the AP.
The AP-NORC poll was conducted from Dec. 10 to 13 and surveyed 1,042 adults both online and by phone.
© Copyright IBTimes 2023. All rights reserved.