National Superhero Day 2017: 7 Movies To Watch On Netflix To Celebrate
National Superhero Day is April 28, and what better way to celebrate than to watch a superhero movie? Whether you're looking for a violent action movie or something a little more family friendly, Netflix has plenty of options streaming.
"The Punisher" — Frank Castle goes from government agent to violent vigilante after his family is murdered. Unlike other heroes, the Punisher has no problem killing bad guys in this R-rated flick. Thomas Jane plays the antihero in the 2004 film. John Travolta and Rebecca Romijn also star.
"Captain America: Civil War" — In this 2016 flick, Captain America (Chris Evans) and Iron Man (Robert Downey Jr.) have a major disagreement: should the government control superheroes? It's a fight that divides all of the Avengers. The fight also introduces a couple new heroes: Spider-Man (Tom Holland) and Black Panther (Chadwick Boseman).
READ: Captain America makes a cameo in the "Spider-Man: Homecoming" trailer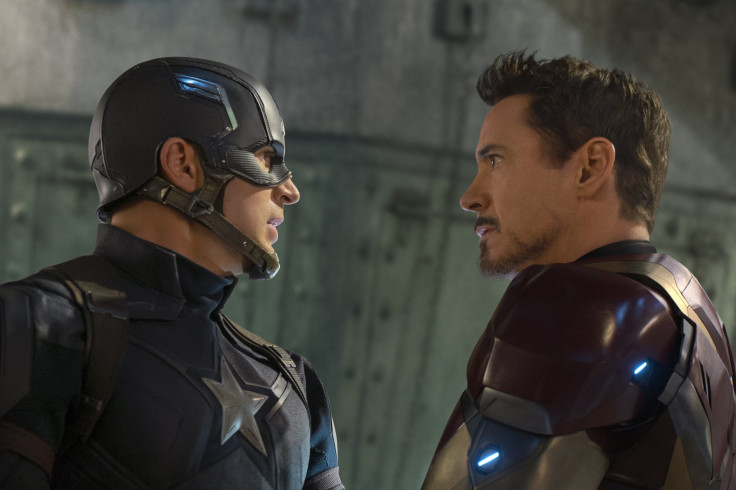 "Fantastic Four" — Before he was Captain America, he was Johnny Storm! See Chris Evans as the flaming hot superhero in this 2005 movie, which depicts the Fantastic Four getting their powers and taking on Doctor Doom (Julian McMahon).
"Hellboy" — There isn't going to be a third movie, but that doesn't mean you can't enjoy the first. Ron Pearlman plays a demonic beast who protects the world from supernatural threats with the Bureau of Paranormal Research and Defense. Selma Blair, Jeffrey Tambor and John Hurt also star in Guillermo del Toro's 2004 film.
"Sky High" — This 2005 Disney flick focuses on a high school full of the kids of superheroes, and it features a few familiar faces. "Wonder Woman" star (and "Supergirl" president) Lynda Carter plays a principal, "The Flash" star Danielle Panabaker plays a teen with powers that control nature, and Kurt Russell, who currently stars in the "Guardians of the Galaxy Vol. 2," appears as a father.
"Antboy" — This family friendly movie focuses on a 12-year-old who suddenly develops the ability pee acid and bite through textbooks. That propels him to develop his superhero identity as Antboy.
"Batman" — See how far Bruce Wayne has come with the first ever big screen adaptation. This campy 1966 movie stars Adam West and Burt Ward as Batman and Robin as they fight Joker, Penguin, Riddler, and Catwoman, all of whom teamed up to take out the duo.
While this covers most of the live-action superhero movies on Netflix, remember there are plenty of TV shows on the streaming platform too. Netflix's original Marvel series include "Daredevil," "Jessica Jones," "Luke Cage" and "Iron Fist." Three seasons of "Marvel's Agents of S.H.I.E.L.D." are available as well. On the DC side, all of the CW's superhero TV shows — "Arrow," "The Flash," "Supergirl" and "DC's Legends of Tomorrow" — are available too.
© Copyright IBTimes 2023. All rights reserved.