NBA Finals 2023: Nikola Jokic Unimpressed With Ninth Playoff Triple-Double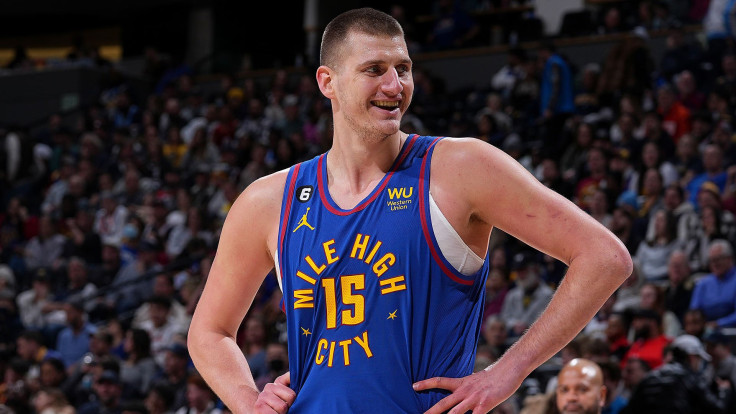 KEY POINTS
Nikola Jokic recorded a beastly triple-double to win Game 1 of the NBA Finals
Jokic only had 10 points in the first half, but also had 10 assists
"Right now, the most important thing is to win the game," Jokic said about his performance
Nikola Jokic continues to prove himself as the best overall player in the 2023 NBA playoffs with him recording his ninth triple-double in the postseason in their Game 1 victory over the Miami Heat in the NBA Finals on Thursday, June 1, but the Denver Nuggets star is not concerned about his personal accomplishments.
Speaking with ESPN's Lisa Salters following the game, Jokic had the following to say about him logging 27 points, 10 rebounds, and 14 assists in 40 minutes.
"Right now, the most important thing is to win the game. I'm trying to win a game in an impossible way. I don't need to shoot and I know I don't need to score to affect the game. I think I did a good job today. Everybody contributed... It's a great win for us," Jokic declared.
After sweeping the Los Angeles Lakers in the Western Conference Finals, Denver had about a week's worth of rest thanks to the Heat's series with the Boston Celtics extending to seven games.
It did wonders for a Nuggets team who ran through the West as they were able to prepare better – something that became evident as soon as the first quarter.
Denver jumped out to a 29-20 first-quarter lead thanks to the efforts of Aaron Gordon's 12 points and while Jokic only had four points then, he also had six assists to his name in just 12 minutes.
The momentum that they built in the opening frame would never leave them for the better part of the 48-minute affair and established a lead that went as high as 24 points, but they did have a scare in the fourth quarter as the Heat went on a small run to cut the lead to just nine points.
But hopes of a comeback came a little too late as the Nuggets responded with a run of their own to win Game 1 with a score of 104-93–something Jokic acknowledged regarding their defense.
"We respect their team a lot. They fight, they never quit. We just wanted to get the first punch. Their first three rounds, they won their first game [of the series]. We didn't want that to happen. I think we did a good job. To hold that team to 93 points is a really good job," he told Salters.
While Jokic led the team in scoring by the end of it, he only had 10 points in the first half and it was his playmaking skills that prevented the Heat from substantially fighting back as he recorded his 10th assist by then.
Jamal Murray had a double-double outing of his own with 26 points and 10 assists, making him and Jokic the second-only pair to record at least 25 points and 10 assists in an NBA Finals game–the other being Earvin "Magic" Johnson and James Worthy in the 1987 Finals.
The late-game run by the Heat was enough to have some Nuggets supporters concerned about a comeback, but Jokic promised that it will not happen again in Game 2.
"You see we played three amazing quarters and then in the fourth we [slacked off a bit]. Just to keep the same mindset and the same focus the whole game, I think that's gonna be the adjustment," he pointed out.
Game 2 will be contested on Sunday, June 4 at 8:00 PM EST at the Ball Arena in Denver, Colorado on ABC.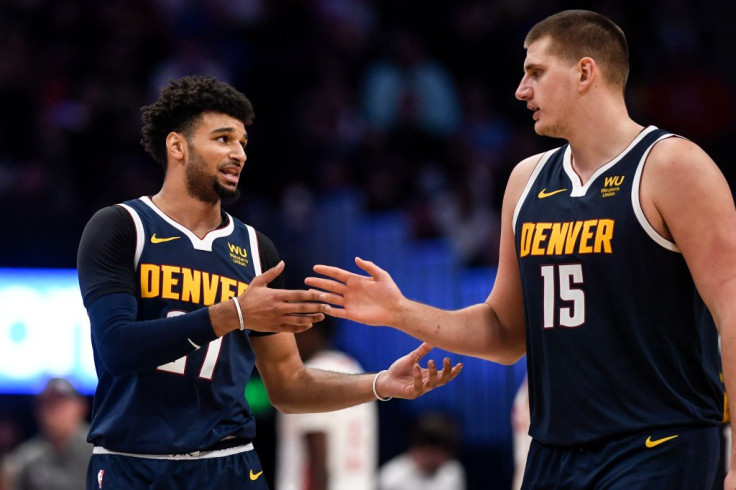 © Copyright IBTimes 2023. All rights reserved.